Latest CCID Blockchain Rankings Place IOST 1st in Basic Tech, 4th Overall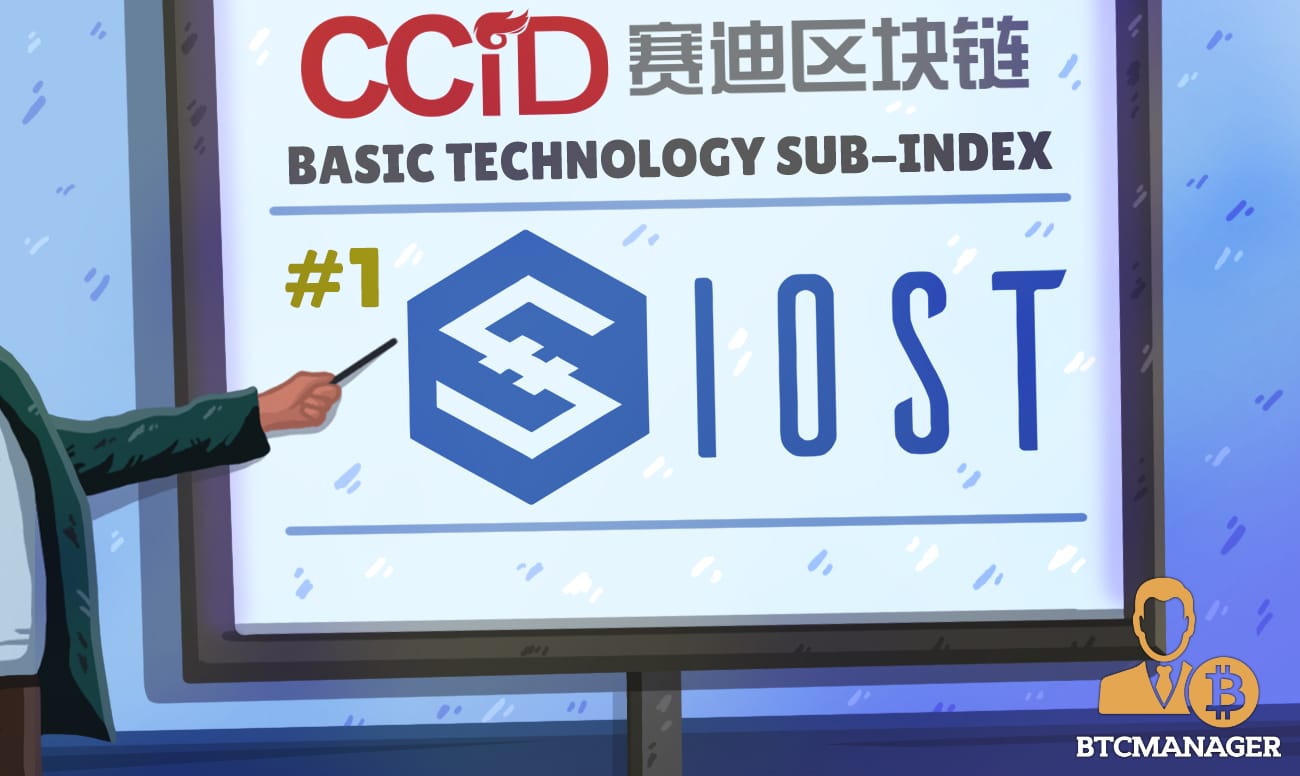 Recently, the China Electronics and Information Industry Development Institute (CCID Research Institute) released the 18th issue of the Global Public Chain Technology Evaluation Index. Notably, the latest issue of the index, that ranks the top 37 public blockchain projects in the world has put IOST at a respectful 4th position — rising up a spot from its rank in the previous period. The top four projects comprise EOS, TRON (TRX), Ethereum (ETH), and IOST, respectively.
IOST Ranks 1st in Basic Tech, 4th Overall
According to the latest rankings published by the CCID which comes under the Chinese Ministry of Industry and Information Technology, decentralized, public blockchain network IOST ranked 1st in the basic-tech field scoring 108.7 points. Overall, the project ranked 4th ahead of the likes of some of the most prominent cryptocurrencies including Bitcoin (BTC), Stellar (XLM), XRP, NEO, and Litecoin (LTC), among several others.
For the uninitiated, CCID's Global Public Blockchain Technology Assessment Index periodically ranks the top 37 well-known distributed ledger technology (DLT) projects from the emerging tech space. The index ranks the projects on three main aspects: Basic Technology, Applicability, and Innovation/Creativity.
The Basic Technology aspect assesses the project's features, performance, security, and decentralization quotient. Trumping all competition in this aspect, IOST topped the list with 108.7 points, being followed by EOS and TRON with 105.6 and 92 points, respectively.
Similarly, the Applicability list saw IOST bag the 23rd position with Ethereum and TRON ranking 1st and 2nd, respectively. This aspect gauges the project's pace of development with regard to Node Deployment, Wallet Application, Development Support, and Application Implementation.
In terms of Creativity – which measures the project's innovation prowess in terms of Developer's Scale, Code Influence, and Code Update, IOST ranked 34th. The list was topped by BTC, ETH, and EOS, respectively.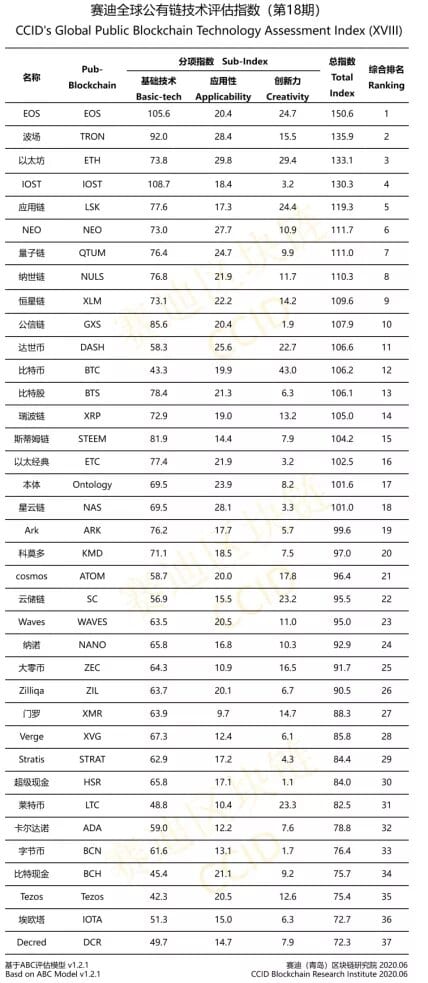 (Source: CCID Blockchain Research Institute)
IOST Ecosystem Continues to Push the Envelope
The impressive ranks conferred by the CCID upon IOST hardly come as a surprise. IOST has continued to expand its ecosystem by continually unveiling new robust services and inking significant partnerships.
As reported by BTCManager in April, the enterprise-geared blockchain project had become a qualified developer of China's national consortium chain, the blockchain-based service network (BSN).
On a recent note, IOST announced that it plans to release the world's first nautical themed blockchain strategy game "Coin Voyage" following the success of IOST Crypto Sangguo released last summer.