Chamber of Digital Commerce Calls on SEC to Approve Bitcoin ETFs for US Investors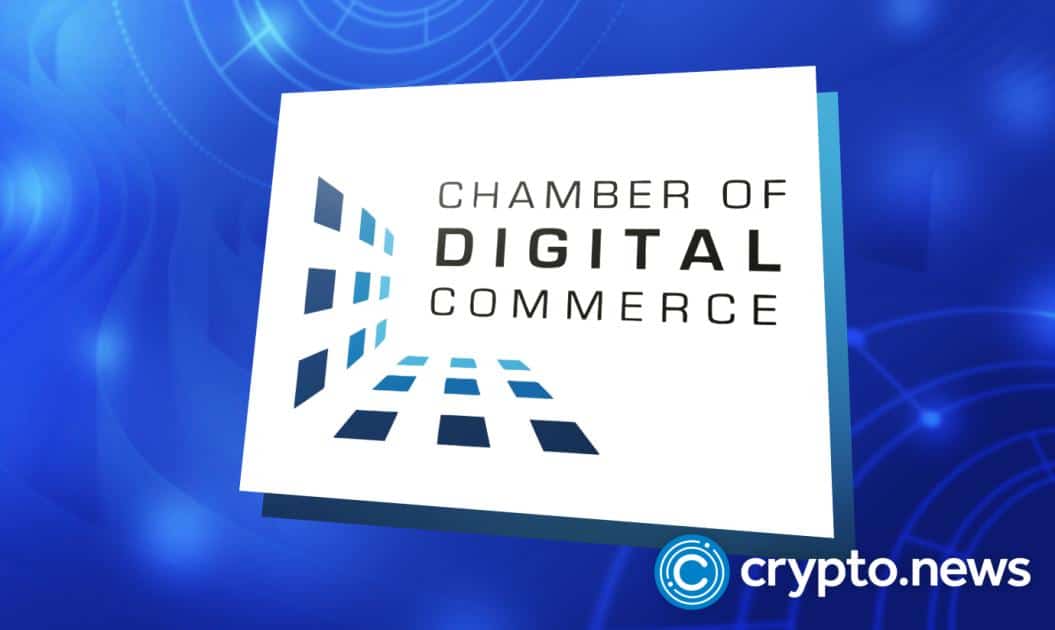 The Chamber of Digital Commerce has urged the Securities and Exchange Commission, or SEC, to approve applications for Bitcoin exchange-traded funds (ETFs) in the interests of US-based investors.
Chamber of Digital Commerce Urges SEC to Allow Bitcoin ETF
Crypto advocacy group Chamber of Digital Commerce has called on the SEC to approve a spot Bitcoin ETF to prevent US Bitcoin investors from turning to more crypto-friendly nations.
A bitcoin exchange-traded fund (ETF) enables investors to gain exposure to Bitcoin without owning any of it. It is tradable on stock exchanges, making it simpler for regular investors to obtain exposure to the asset class.
The U.S. currently allows investors to invest in bitcoin futures ETFs but has not yet approved a bitcoin ETF. Bitcoin futures ETFs are backed by bitcoin derivatives, whilst spot ETFs are backed by actual bitcoin.
Since 2013, 16 cryptocurrency firms have requested approval to offer spot bitcoin ETFs. The SEC refused the applications, citing insufficient safeguards against bitcoin price manipulation.
According to the advocacy group's most recent publication, the SEC's concerns have been resolved. So far, no evidence of bitcoin ETF price manipulation has been found, as exchanges have established monitoring systems to detect market manipulation.
According to the Chamber of Digital Commerce, the SEC's refusal to approve a spot bitcoin ETF is pushing U.S. investors to other regulated jurisdictions, such as Canada, Germany, Sweden, Switzerland, and Australia.
The group noted that the SEC's delay in approving a spot ETF is increasing capital flight from the economy.
"As the SEC continues to stonewall, the United States continues to fall further behind other countries as capital that would have been invested in the United States, which would be managed by U.S. firms employing U.S. persons, is instead deployed in other, more innovation-friendly countries."
The Chamber of Digital Commerce stated that "the time has come for U.S. investors to have access to a Bitcoin ETF."
An Expansion of Jurisdiction
The Chamber of Digital Commerce also accused SEC Chair Gary Gensler of purposefully delaying spot bitcoin ETF approvals in order to expand the SEC's authority over crypto exchanges where Bitcoin trades.
As a result of Gary Gensler's affirmation that "bitcoin was a commodity and not a security," Congress is considering allowing the Commodity Futures Trading Commission (CFTC) to regulate cryptocurrencies such as Bitcoin and Ethereum.
Regardless, the SEC chair is seeking to indirectly control Bitcoin ETFs by regulating crypto exchanges. According to SEC Commissioner Hester Peirce:
"I think (Chairman Gensler) is trying to pull those crypto platforms into our orbit."
Chamber of Digital Commerce to Boost Digital Asset Adoption
The Chamber of Digital Commerce is a global trade group whose aim is to promote the adoption and utilization of digital assets and blockchain-based technologies.
The association educates, advocates, and collaborates closely with policymakers and regulators to drive blockchain innovation and acceptance. It has released a national action plan for blockchain in the United States, as well as working with law enforcement at the state and federal levels to ensure compliance with anti-money-laundering legislation.
Additionally, the Chamber is educating and giving solutions for regulatory clarification of digital tokens, as well as issuing tax guidelines for digital assets. One of its primary policy goals is to promote the use of blockchain in business and to collaborate closely with innovators to accelerate the development of blockchain technology.