Chia Network executive convinced Ripple will lose to U.S. SEC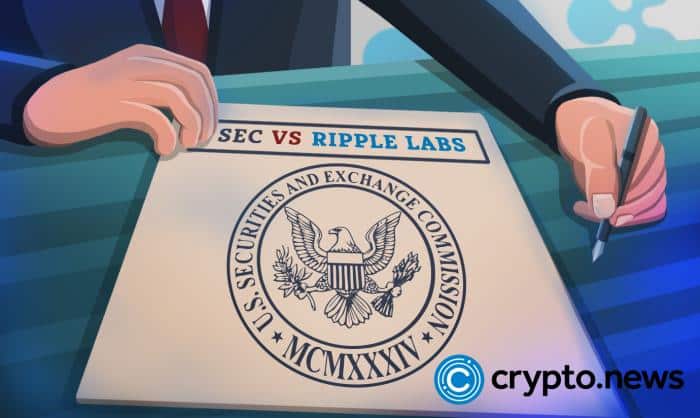 In a highly followed legal dispute that will shortly go into its third year, Gene Hoffman, chief operating officer of blockchain firm Chia Network, believes the U.S. Securities and Exchange Commission (SEC) will prevail over Ripple. In his recent tweet, he declared his stand that the only result he anticipated was that a federal judge would find that Ripple's XRP sales turned XRP into security. 
According to the former CEO, federal courts are wary enough to realize that most XRP buyers did so in the hope that "the number will go up." Therefore, it is unlikely that Ripple and its supporters' arguments on the purported utility of cryptocurrency would succeed.
Hoffman believes all aspects favor SEC
The SEC has not lost a Section 5 lawsuit in decades, according to Hoffman, who has extensive experience working with the agency. Hoffman also noted that there is not much difference between XRP and LBRY Credits (LBC) tokens. 
Furthermore, Bill Hinman, the former head of the SEC's corporate finance division, notified the Ripple leadership in 2019 that their XRP payouts were considered unlawful. However, the SEC lost its battle against peer-to-peer content-sharing network LBRY in November after the court determined that the start-up sold LBC tokens as unregistered securities.
Hoffman calls Ripple a fraud
Hoffman acknowledges that the SEC's treatment of Hinman's controversial Ethereum speech from 2018 was "a fiasco," but he is confident that it has nothing to do with the current situation. The I.T. entrepreneur also accused Ripple of deceiving many people in the cryptocurrency industry about the actual situation. Unfortunately, so many people at Ripple misled so many people about this matter, he wrote. 
According to Hoffman, only "very few" of the top 100 cryptocurrency exchanges are not registered as securities in the U.S. The SEC began its complaint against Ripple almost two years ago. The well-known blockchain business is allegedly selling XRP tokens as unregistered securities. Ripple CEO Brad Garlinghouse, who expressed displeasure over SEC's continued litigation, anticipates that the legal dispute will be resolved in the first half of 2018.
Since the U.S. Securities and Exchange Commission (SEC) filed a lawsuit against tech company Ripple in December 2020, speculation over the future value of the cryptocurrency XRP has persisted. Amid the ongoing low market prices and FUD in the markets, a loss to Ripple could see the firm's native token, XRP, register worrying prices.