China Builds Blockchain Platform to Foster Trust in the E-Commerce Industry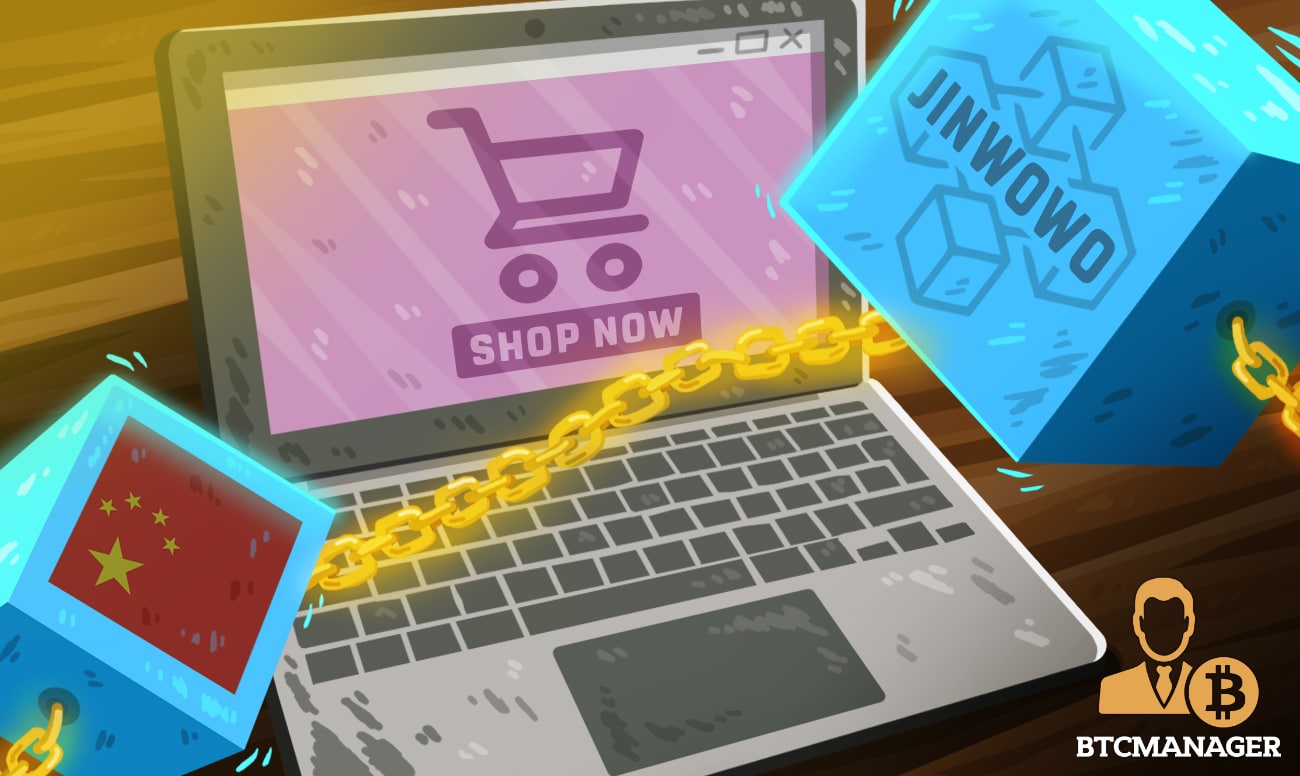 Chongqing Jinwowo Network Technology Co., Ltd,  a Chinese tech firm, is collaborating with China Mobile Blockchain Association Committee to develop China's first blockchain and e-commerce ecology joint laboratory. The team plan to build a blockchain network called the gold chain, which will foster trust and transparency in the nation's e-commerce ecosystem, according to reports on April 15, 2020.
Jinwowo Strengthening Chinese e-Commerce with DLT
Per sources close to the matter, Chongqing Jinwowo and the China Mobile Communications Association Blockchain Professional Committee recently organized a "cloud signing" ceremony to mark the new alliance between both organizations.
The partnership between both parties will enable them to work together to develop a first-of-its-kind "Blockchain + E-commerce Ecology" joint laboratory in Chongqing, China, to promote trust and transparency in the region's e-commerce ecosystem.
To achieve this goal, Jinwowo plans to build a blockchain platform called the "gold chain." The team says the primary objective of the gold chain is to solve trust issues and supplier responsibilities issues and boost cross-border e-commerce, while also protecting the interest of consumers.
What's more, the team has made it clear that it expects the innovative initiative to accelerate the implementation of distributed ledger technology (DLT) in e-commerce, and create a new business ecosystem powered by blockchain.
Jinwowo said:
"The collaborative development of the laboratory will boost the integration of blockchain into e-commerce, including cross-border e-commerce, and establish a new business ecosystem on the chain that massively combines technology with industry."
In addition to conducting personnel training, policy consulting, and research, the team has hinted that the proposed blockchain and e-commerce laboratory will also provide society with other services including "startup incubation, technical consulting, talent training," and more.
While China remains one of the jurisdictions with the most draconian cryptocurrency policy, the Asian giant, however, acknowledges the potential of the underlying blockchain technology and is determined to occupy the frontline of this innovation.
As reported by BTCManager on March 18, 2020, Koala Haigou, Alibaba's cross-border e-commerce platform integrated blockchain technology into its process to foster transparency in its supply chain.