China Debuts Digital Yuan Pilot For Insurance Policies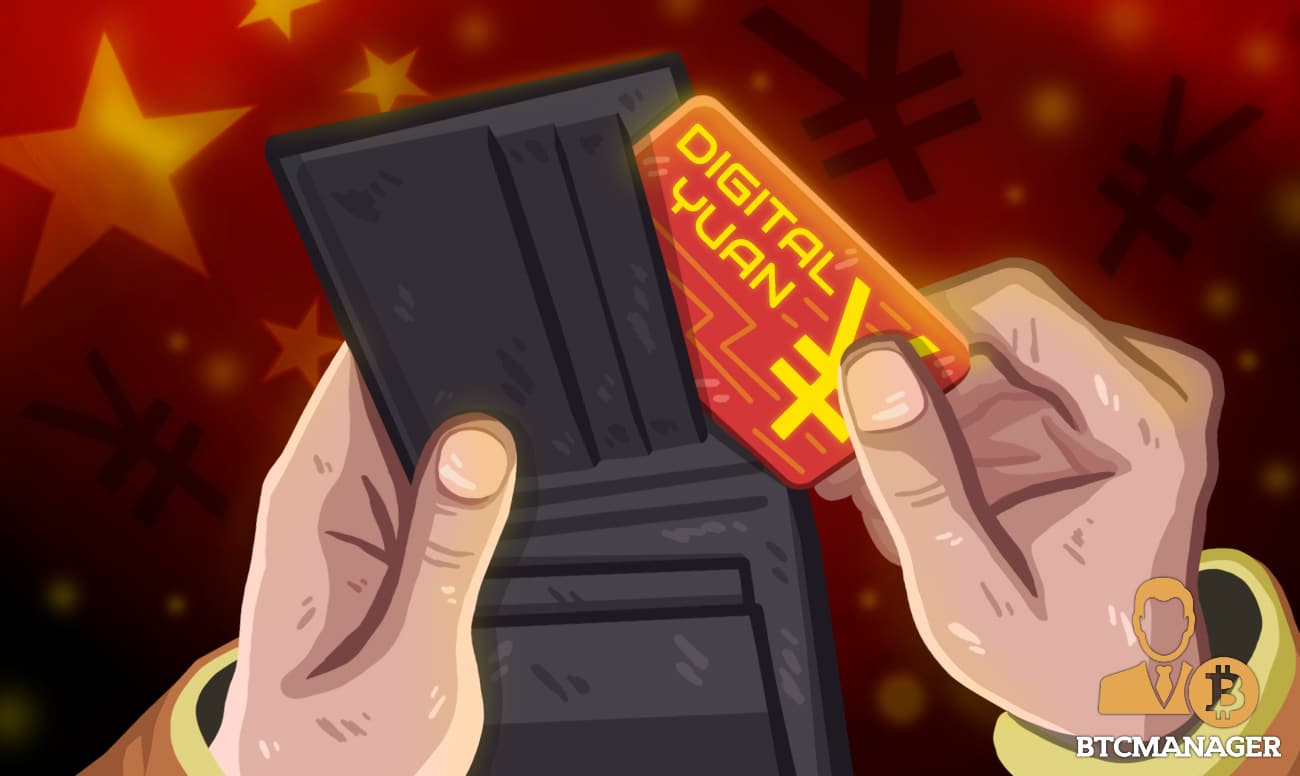 As part of China's efforts to expand the scope of its upcoming central bank digital currency (CBDC) project, the city of Shenzhen has issued the country's first digital yuan insurance policy. 
Insurance Policy with Digital Yuan
In a report by Global Times on Tuesday (July 21, 2021), the Shenzhen branch of the People's Bank of China (PBOC) along with the local subsidiary of the Pingan Property Insurance became the first to use e-CNY for insurance purposes. 
The digital yuan insurance policy will be focused on medical workers in the Nanshan district of Shenzhen. The policy will cover 300,000 yuan ($46,346) for deaths as a result of COVID-19, 50,000 yuan ($7,724) for coronavirus diagnosis, and 50,000 yuan for accidental deaths.
Also, there is an incentive for applicants who use the e-CNY to make payments, as they could get "exclusive preferential allowance". 
An assistant professor at the Gaoling School of Artificial Intelligence at the Renmin University of China, Wang Peng, speaking on the latest digital yuan effort, said:
"As more users get used to making payments with the digital yuan and the market matures, 00qthe application scenarios will be able to expand from the insurance industry to more scenarios such as financial services, life services, and even the purchase of funds and trading in securities."
Meanwhile, Pingan is reportedly planning to explore more uses of the e-CNY in other aspects of the insurance industry. 
China's CBDC project continues to be tested for different purposes. As reported by BTCManager in June, Xiong'an New Area completed the country's first blockchain-based salary payment with the digital yuan. Back in April 2020, authorities paid half of the workers' transportation subsidy using the e-CNY in Suzhou's Xiangcheng District. 
Shenzhen has also been involved in four red packet events rewarding winners with the digital yuan. The city's CBDC trials began in October 2020, with two more airdrops in January 2021. In early February Shenzhen distributed $5 million in digital yuan to 150,000 recipients. 
Earlier in July, the PBOC released the first whitepaper on the e-CNY detailing the research and progress of the Chinese digital yuan project. The document noted that the total transaction volume as of June 2021 was 70.75 million valued at RMB34.5 billion ($5.3 billion).