Chinese Government-Run Firm Taps Alibaba's Blockchain for Shipping and Logistics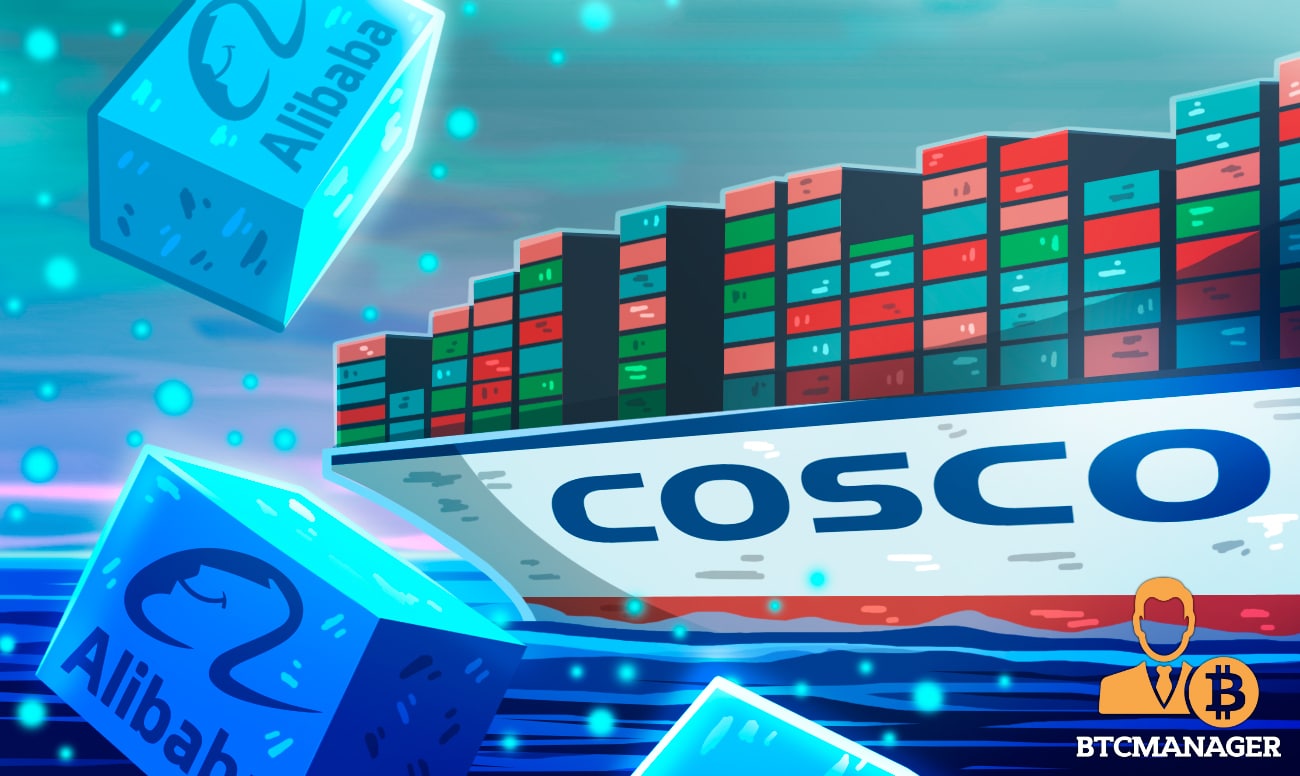 China Ocean Shipping Company (COSCO), a Chinese government-run shipping and logistics company, has inked a strategic partnership deal with e-commerce giant Alibaba and Ant Group. The new alliance seeks to enable COSCO to digitize its shipping and logistics processes with Alibaba's blockchain solution, reports The Maritime Executive on July 8, 2020.
COSCO Shipping Adopts Blockchain Technology 
One of the numerous properties of distributed ledger technology (DLT) is immutability, a feature that makes it possible for the technology to foster transparency and significantly reduce fraud in complex supply chains. 
In the latest development, China Ocean Shipping Company (COSCO), a 59-year-old Chinese shipping line has signed a partnership deal with Alibaba. The deal will enable COSCO to integrate Alibaba's technology into its processes.
Specifically, the team has made it clear that the partnership will enable both parties to collaboratively promote the use of blockchain technology for shipping and logistics, as well as conducting more research on the technology and promote its use in ports logistics, finance, and more.
Smart Shipping with DLT 
In addition to fostering transparency in the shipping and logistics industry, blockchain also helps players reduce paperwork and costs, while also improving security, as all information stored on the ledger is encrypted and tamper-proof.
At a time when the ravaging COVID-19 pandemic has made it more crucial for companies to digitize their processes and reduce physical contact, both parties have hinted that they will use blockchain to strengthen the cooperation between smart shipping, smart ports, supply chain finance and ultimately promote digitization in the industry.
Commenting on the initiative, Xu Lirong, Chairman of COSCO reiterated that the firm is poised to use new technologies such as blockchain, Internet of Things (IoT), 5G, and others to improve the entire shipping and logistics process.
What's more, both companies are looking to create a blockchain-based transfer platform that will make it easier for digital assets to circulate through the entire logistics chain and foster multi-party collaboration.
Reportedly, Alibaba and Ant Group have also signed a partnership deal with China Merchants Port and both parties plan to develop new blockchain-based ports shortly.
In related news, BTCManager informed earlier in March 2020 that Alibaba's Koala Haigou has adopted DLT for supply chain and logistics.