Circle invests $13b, or 30% of USDC reserves, in US treasuries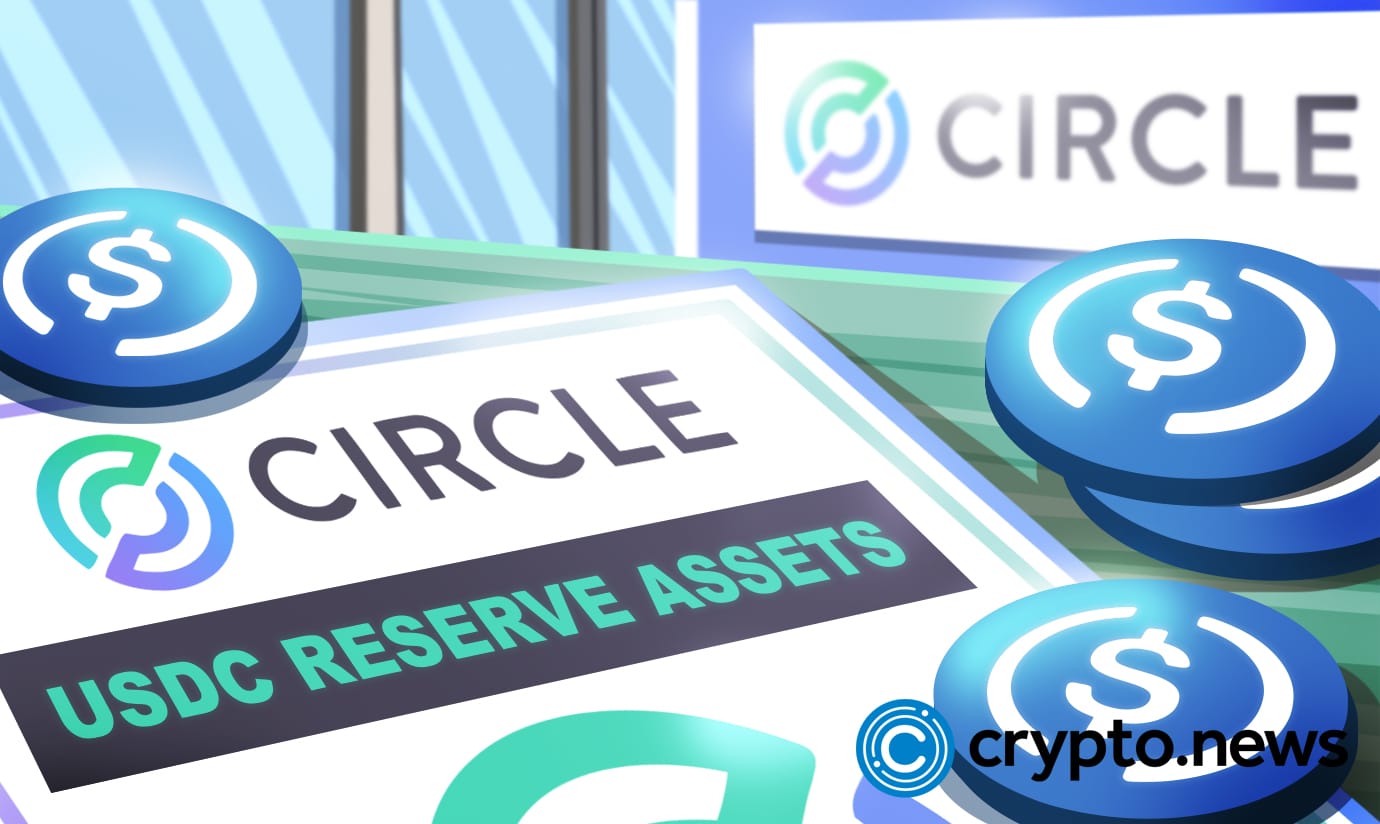 BlackRock's disclosure page reveals Circle has put 30% of its USDC reserves, equivalent to approximately $13b, on the money market fund.
Circle advances on stablecoin transparency.
Stablecoin USDC issuer, Circle, has reportedly invested 30% of its USDC reserves in U.S. treasuries, through the Circle Reserve Fund that's managed by BlackRock. The fraction invested in the fund equates to approximately $12.79b. This move is when transparency is a primary concern, especially for projects handling massive amounts of clients' money. 
According to the USDC Reserve report, Circle is the sole beneficiary of all interests generated from the investment.
The collapse of FTX has prompted speculations amidst crypto reserve concerns by blockchain enthusiasts. As a result, many centralized exchanges now publish proof of reserves to assure creditors, shareholders, and depositors that their funds are safe and can be withdrawn anytime. 
Circle's past relationship with BlackRock
The relationship between Circle and BlackRock can be traced to the launch of USDC. This allocation of funds is a follow-up on Circle's strategy to improve transparency to USDC users. 
In November last year, the stablecoin issuer announced the set up of the Circle Reserve Fund that BlackRock investment managers would help manage. Circle stated it would establish the fund from maturing investments from new treasuries. 
According to the November announcement, the fund allocation is set to terminate in the first quarter of 2023. With this in mind, it will not be surprising to see Circle inject more funds into treasuries through Circle Reserve Fund over time. 
As of writing, the current reserves of USDC sit at around $45b, with 30% already injected into the regulated investment company. BlackRock currently manages more than $8t in investor assets. 
Circle's success has its roots in BlackRock. When the company started operations, the asset manager invested $400m in the stablecoin issuer.