Circle's Poloniex Exchange Delists Nine Altcoins from U.S. Markets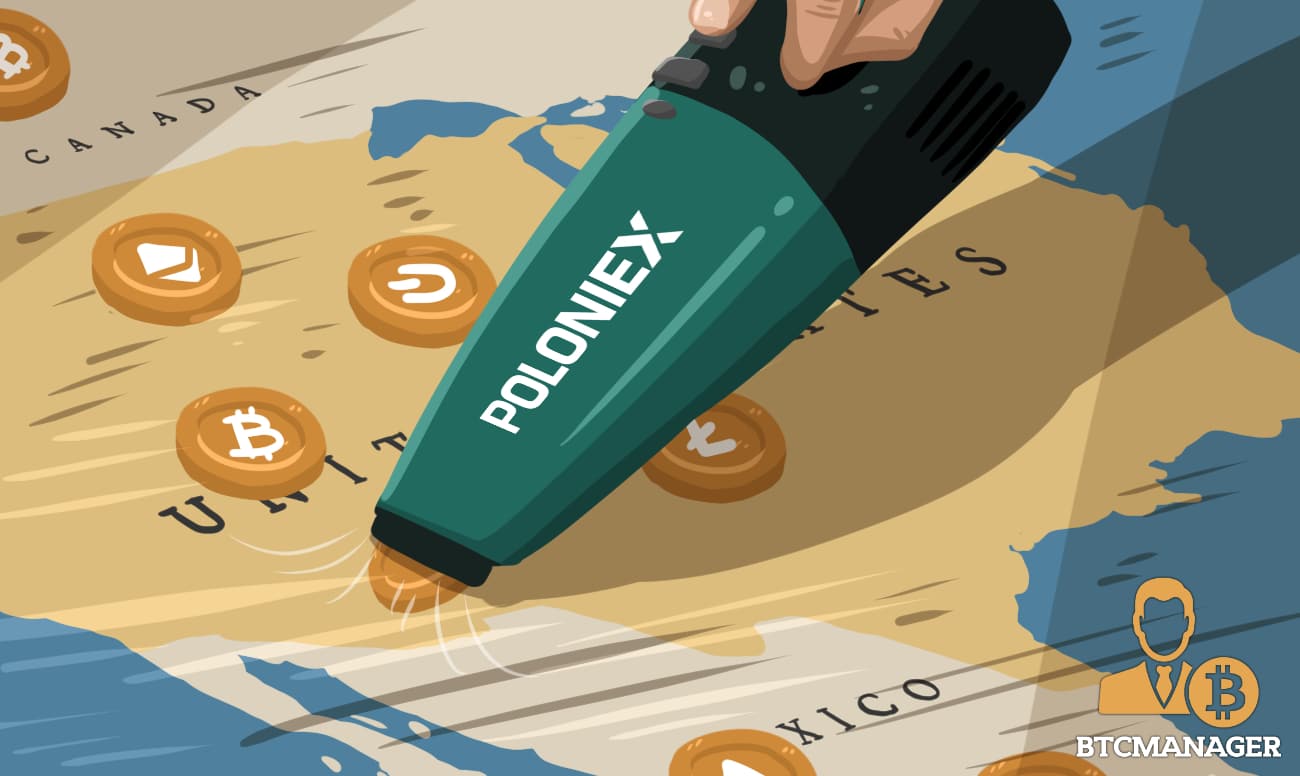 Poloniex, the cryptocurrency exchange run by Circle Internet Financial, has announced the delisting of nine altcoins from its United States markets starting from May 29, 2019, citing regulatory uncertainties, according to a blog post on May 16, 2019.
Poloniex Avoiding SEC Trouble
In a bid to keep operating in compliance with the statutes of the United States Securities and Exchange Commission (SEC), Poloniex has announced plans to stop offering support for nine altcoins in the U.S. markets from May 29, 2019.
Specifically, the nine tokens that will no longer be available for trading in the United States from the stipulated date include Decred (DCR), GameCredits (GAME), Gas (GAS), Lisk (LSK), Nxt (NXT), Omni (OMNI) and Augur (REP).
However, the Poloniex team has made it clear that all assets remain available for trading to customers in all other jurisdictions.
Poloniex has advised cryptocurrency traders holding the altcoins mentioned above to finalize all trades and close their open positions before May 29, 2019.
The exchange has also made it clear that even after its new policy goes live, United States citizens will still be able to withdraw the assets for as long as the platform still supports the tokens in other regions.
Explaining the reason behind its decision to halt support, the Poloniex team stated that it's still unclear the definition of security tokens as laid down by the American regulator. To be on the safe side, it decided to desist from offering the tokens to U.S. residents.
Poloniex said:
"Today's move is a result of regulatory uncertainty in the U.S market. We are not certain whether US regulators will consider these assets to be securities. We believe in the power of these assets, and will continue to dedicate time and energy on supporting positive policy and regulatory developments for cryptocurrency in the U.S and across the globe."
As reported by BTCManager earlier in March 2019, SEC Chairman, Jay Clayton made it clear once more that bitcoin (BTC), ether (ETH) and some other tokens that function like them, may not be categorized as securities.
To make it easier for market participants to differentiate between security and non-security tokens, SEC officials published a new framework in April 2019. However, SEC Commissioner, Hester Peirce has criticized the guidelines, labeling it complicated and hard to understand even for lawyers who are not steeped in securities law.