"Crypto Mom" Hester Peirce Bashes SEC for Stifling Innovation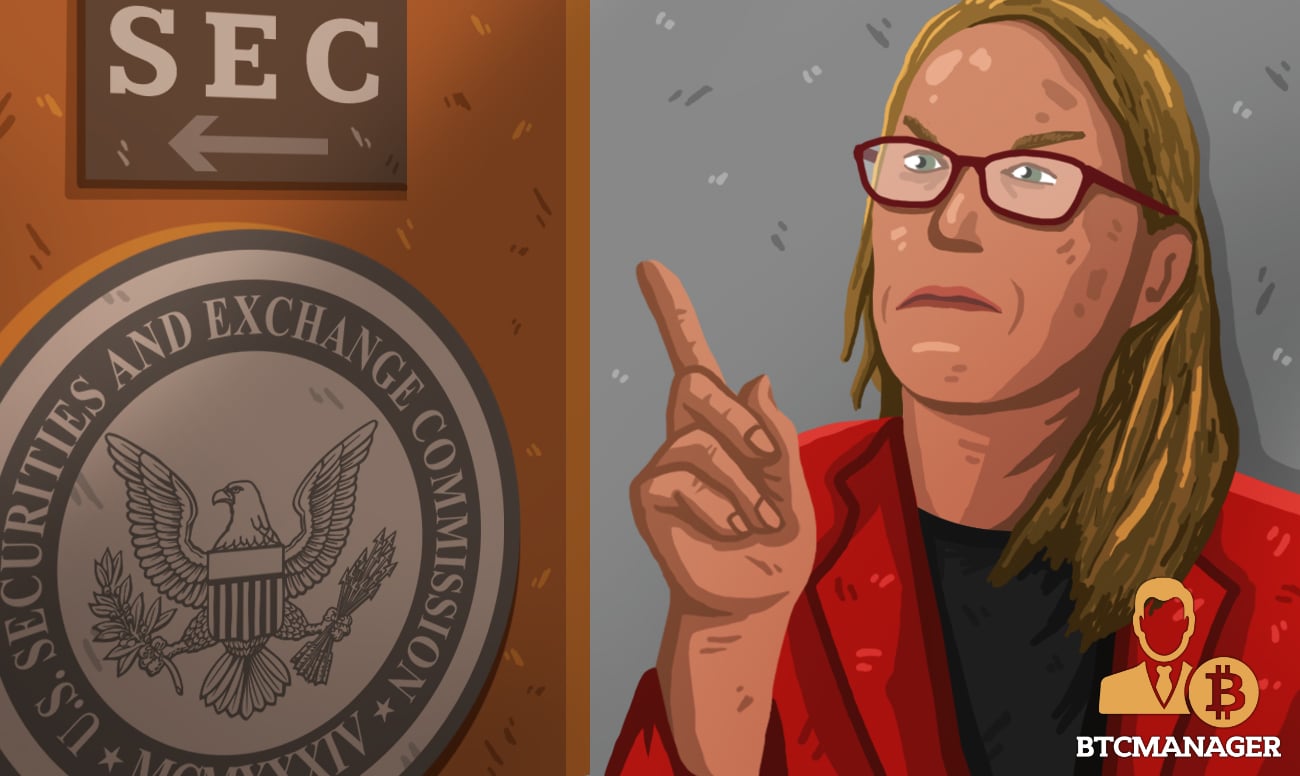 Hester Maria Peirce, an American lawyer and a Commissioner on the United States Securities and Exchange Commission (SEC), has said in a speech on May 9, 2019, that the agency's unwillingness to take meaningful actions towards regulating the cryptospace has stifled innovation. She has also urged the SEC to provide the public with clearer guidance on how to comply with the securities law.
Peirce Concerned
The U.S. SEC crypto-friendly  Commissioner, Hester Peirce, who was present at the Securities Enforcement Forum in Palo Alto on May 9, expressed her concerns over the agency's faulty approach towards cryptocurrency regulation, arguing that "it's not the Commission's overzealous action that has stifled the cryptospace, but its unwillingness to take meaningful action at all."
Peirce noted that since the securities law applies to all industries whether new or old and market participants in all ecosystems must operate in accordance with the rules or face the full wrath of the law, it is therefore crucial for the regulators to "provide the public with clear guidelines on how to comply with the law, but the SEC has failed to carry out this duty properly.
Specifically, Peirce noted that though the SEC has actually made some excellent decisions in its fight against bad actors in the cryptospace, including the creation of FinHub,  a strategic hub for innovation and financial technology which also functions as a common contact point and center of organization for all fintech-related matters at the SEC, as well the shutting down of numerous scam bitcoin-linked projects, there is still much work to be done.
She said:
"As pleased as I am with the establishment of FinHub, I view other efforts in the crypto area as more of a mixed bag."
Complicated Howey
Earlier in April 2019, the SEC, through its staff, released a framework aimed at making it easier for initial coin offering (ICO) organizers to understand the characteristics of a securities token in line with the Howey analysis.
However, Peirce has argued that the framework is overly complex and can only be understood by only a few securities lawyers steeped in the matters of Howey. Therefore the framework is as good as "useless," since the people it is meant for may not even be able to understand what it's talking about.
"I worry that non-lawyers and lawyers not steeped in securities law and its attendant lore will not know what to know what to make of the guidance," lamented Peirce, adding "Pages worth of factors, many of which seemingly apply to all decentralized networks, might contribute to the feeling that navigating the U.S securities laws is a herculean task."
Against that backdrop, "crypto mom" has urged the regulators to formulate clearer guidelines that would foster innovation and attract more innovators to the state rather than chase them away to jurisdictions such as Malta and others that have already regulated their cryptospace.