U.S SEC Crackdown Blockvest ICO over Irregularities in its Operations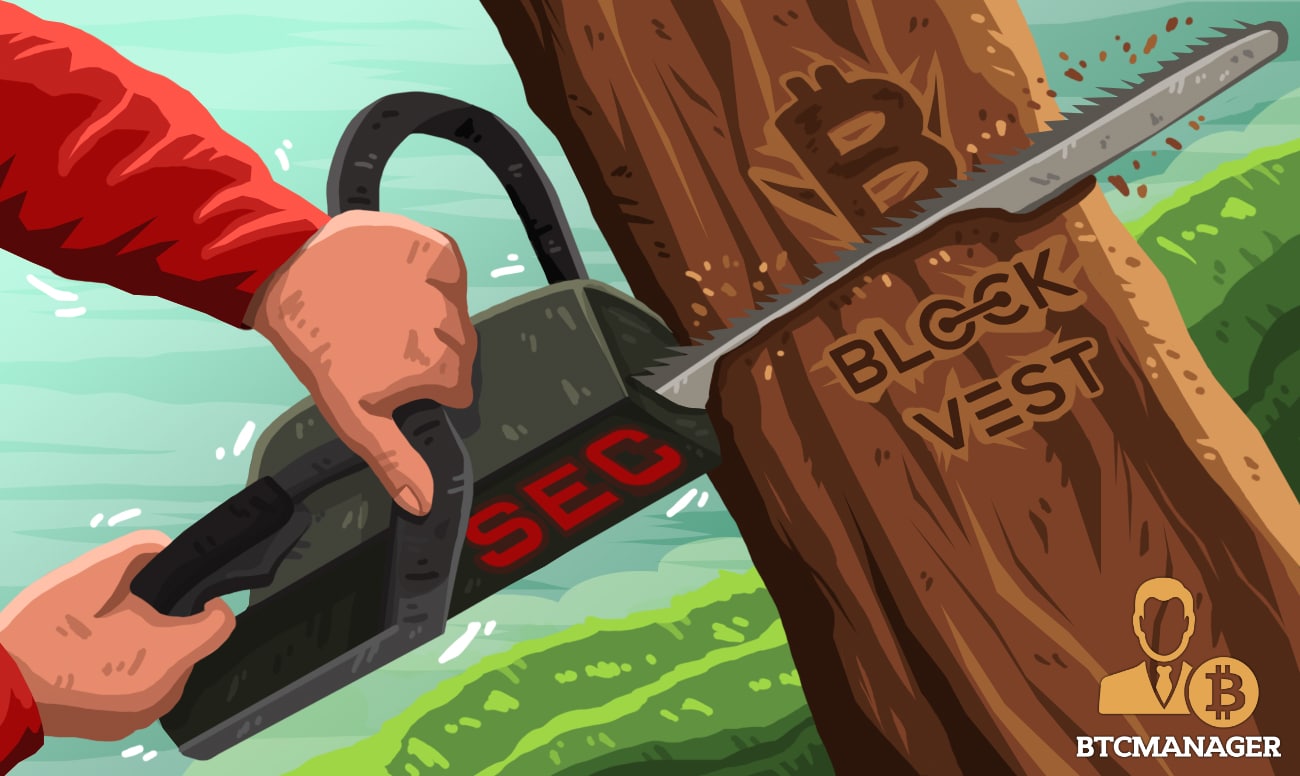 The United States Securities and Exchange Commission (SEC) has taken action against Blockvest LLC., an initial coin offering (ICO) project whose founders falsely claimed to have registered with the commission, whereas they were operating illegally in the state, violating securities regulations, reported Finance Magnates on October 11, 2018.
SEC Halts Blockvest ICO
According to sources close to the matter, the U.S. regulator has hammered Blockvest ICO for violating the authority's statutes. The agency has said that the organizers of the crypto-based fundraiser deceived investors into believing that the project had the backing of the SEC and other highly-reputed companies.
Blockvest ICO described itself as a new decentralized cryptocurrency exchange and an index fund that tracks the top 30 cryptocurrencies. On its website, the fraudulent scheme clearly states it's the "First Licensed and Regulated Crypto Currency Exchange &Index Fund based in the U.S."
The SEC says the founder of the startup, Reginald Buddy Ringgold, also known as Rasool Abdul Rahim El, fabricated claims about Blockvest's business partnership with a good number of prominent firms including a fake agency called "Blockchain Exchange Commission."
Ringgold allegedly designed a seal similar to that of the SEC and even used the same address as SEC headquarters, to make the crypto scam scheme look credible. The agency also argues that the organizers misrepresented the types of financial products the firm would offer and promised investors outrageous returns on investment.
Blockvest's Assets Seized
The SEC has now obtained a court order to freeze the assets of the ICO and indefinitely halted its operations. While the site is still live at the time of filing this report, the team has stated on its website that its private token sale has been put on hold until further notice.
"Pre-IPO testing the waters phase has been halted. The BLV private token sale has been halted until further notice," Blockvest wrote, without clearly outlining the reasons behind its decision.
Created last year to fight against fraudulent ICO schemes and other cybercrimes, the SEC's cyber unit is leaving no stone unturned in its war against bitcoin-related phony projects.
As reported by BTCManager, earlier in May 2018, the SEC created own fake ICO website called HoweyCoins to help enlighten the masses on fraudulent crypto-based investment schemes.