SEC Officials Publish Framework for Determining Legal Status of Digital Assets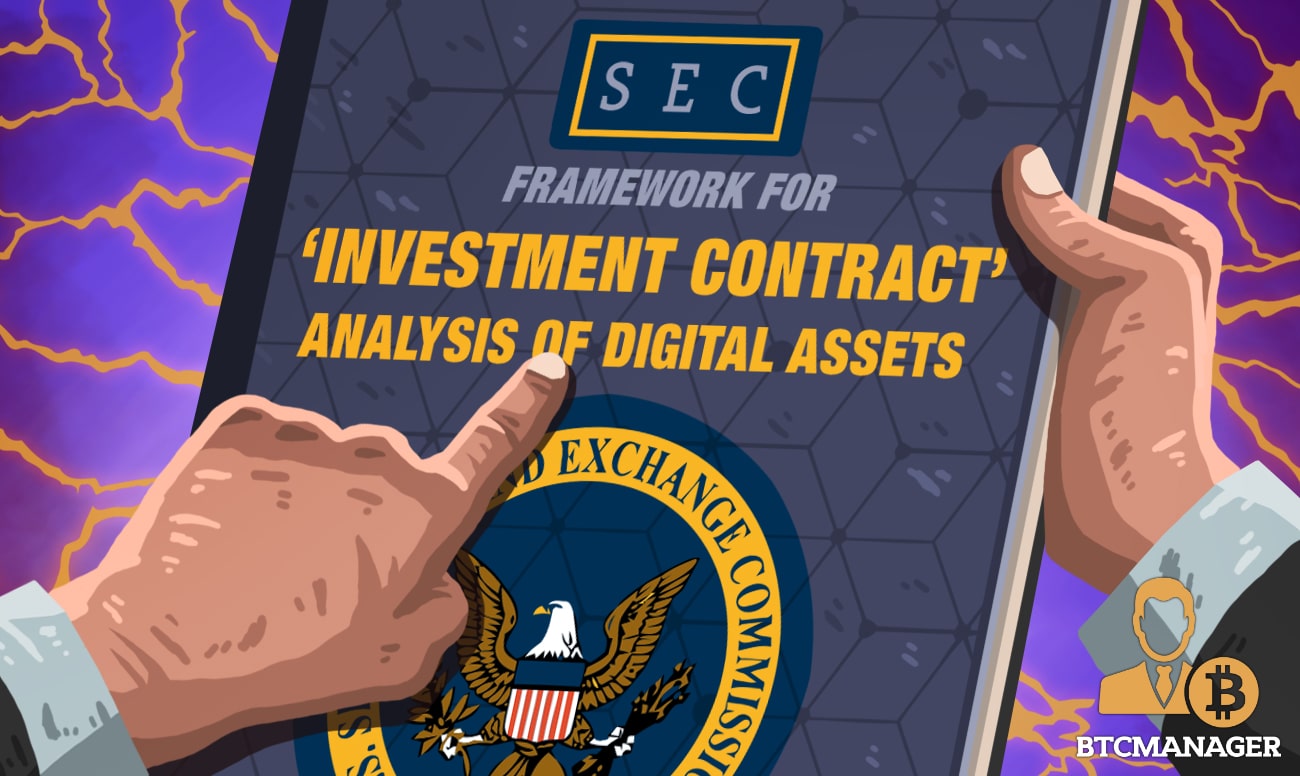 There is a little more clarity regarding the legal status of digital assets as two SEC officials have published a framework that helps in determining whether an asset qualifies as such on April 3, 2019.
A Guiding Force
The Securities and Exchange Commission (SEC) has a long and interesting history with the crypto community. Between shutting down unregistered Initial Coin Offerings (ICOs) and the endless back-and-forth regarding the crypto Exchange Traded Fund (ETF), the SEC and the industry have had a lot of run-ins.
Perhaps one of the most significant issues the two have had has been the legal status of digital assets, and more specifically, whether they are securities or not. It got to the point that Kik, a South Korean messaging application, took the SEC to court to prove that their kin tokens were not securities tokens but utility tokens.
The SEC has since taken it upon itself to prevent similar occurrences in the future by publishing on April 3, 2019, a framework that helps those in the market determine whether a digital asset is to be considered an investment contract, and thus, a security.
Determining Identity
The new document is titled the "Framework for 'Investment Contract' Analysis of Digital Assets" and was compiled by Bill Hinman, director of the SEC's Division of Corporation Finance, and Valerie Szczepanik, Senior Advisor for Digital Assets and Innovation.
Here's 6 pages on what the SEC guidance means!https://t.co/iSMDWXIyOT

— Neeraj K. Agrawal (@NeerajKA) April 3, 2019
In the document, the authors were quick to stress that this is not an official rule or statement on behalf of the SEC and it has not been approved by them. It is also not to act as legal advice but rather an analytical tool to help those in the ICO market determine where the digital assets they want to deal in will likely fall under the law.
The document focuses on determining whether a particular digital asset has the characteristics of an investment contract or not.
This is done by making use of the Howey Test, in which an asset is deemed to be an investment contract if there is an investment in a joint enterprise, in which investors are reasonably led to expect profits that others generate.
The document, which spans several pages, then goes on to explore the various aspects of that law and gives special attention to the part that says, "a reasonable expectation of profits derived from the efforts of others" as this is often the most complex and confusing part of the law.