Citi Bank Mulls Rolling Out Bitcoin Trading and Custodial Services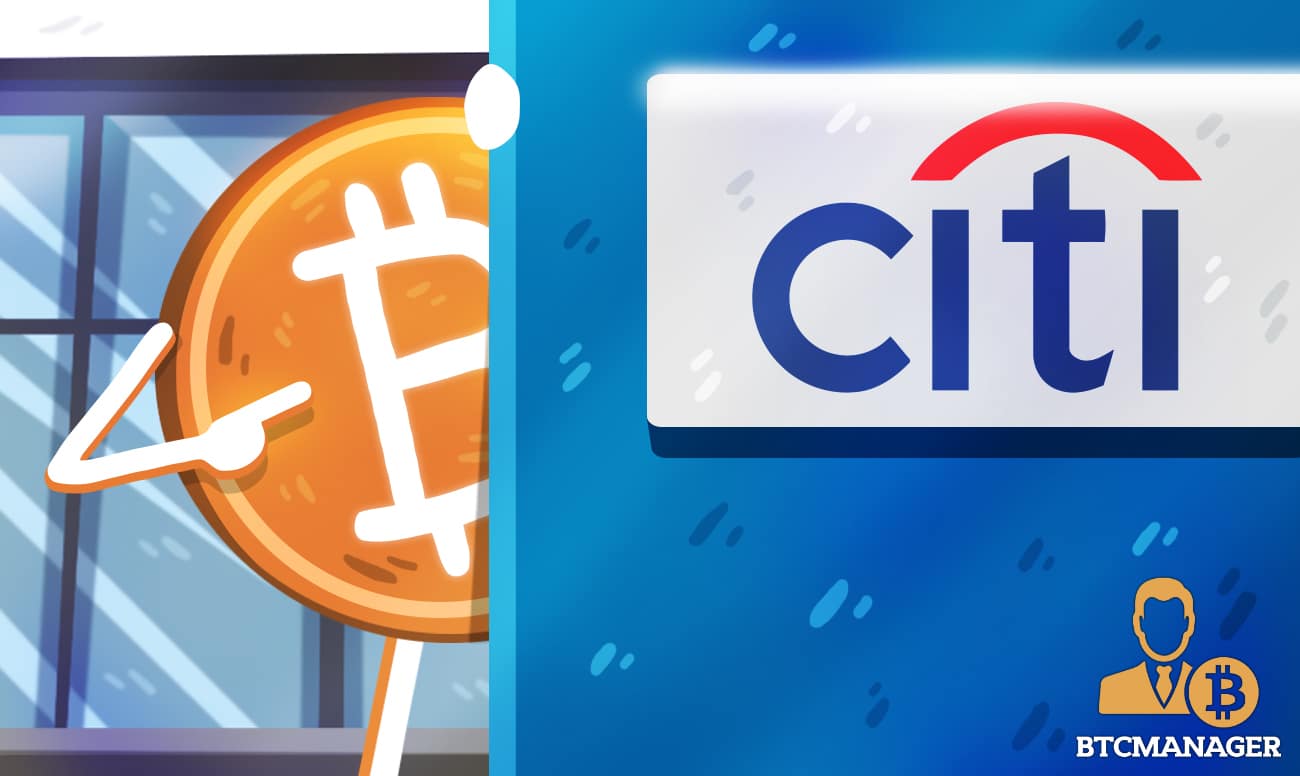 Citi Bank is looking to join the crypto bandwagon by offering its clients bitcoin (BTC) trading and custody services. The firm has made it clear that it has been witnessing very high demand for the nascent digital asset class since last August, according to a TheBlock report on May 7, 2021.
Citi Group Eyeing Bitcoin 
Citigroup (C: NYSE), an American financial services corporation and multinational investment bank, has made it clear that it has been experiencing a huge demand for bitcoin and other cryptocurrencies from its clients and it's pondering on whether to integrate digital currency trading and custody into its product offerings.
Despite the yearnings of Citi's wealthy clients, the financial institution has made it clear that it wants to take things as slow as possible in order to come up with an offering that would meet its clients' needs, while also functioning in compliance with existing regulatory guidelines in the country.
Commenting on the matter, Itay Tuchman, global head of foreign exchange at Citigroup said:
"There are various options from our perspective and we are considering where we can best serve clients. This is not going to be a proprietary trading effort."
Institutional Interest in Bitcoin Continue to Soar
Despite the lack of regulatory clarity, bitcoin and some established altcoins have become a solid store of value for institutional investors across the world, as well as several forward-thinking Wall Street firms.
Currently trading at $56,463, bitcoin (BTC), the world's flagship cryptocurrency is up by a massive 464.18 percent since 2020, dwarfing the meager profits managed by even Warren Buffett's Berkshire Hathaway and the S&P 500.
However, despite bitcoin's sterling performance so far, Tuchman says Citi will take its crypto integration a step at a time, as he believes the industry has come to stay, and as such, there is no need to rush.
"I don't have any FOMO [fear of missing out] because I believe that crypto is here to stay and that we are just at the very beginning of the market. This isn't a space race. There is room for more than just one flag," he added.
While Citi claims it's in no rush to integrate cryptos into its processes, the fact that the firm is selling off its retail banking business in various jurisdictions across the world, to enable it to focus more on wealth management, maybe a strong hint that the bank, which sees great potential in DeFi, will announce its crypto product offering sooner than later.