Civil ICO's Eleventh Hour: A Gloomy Outlook Founder Reports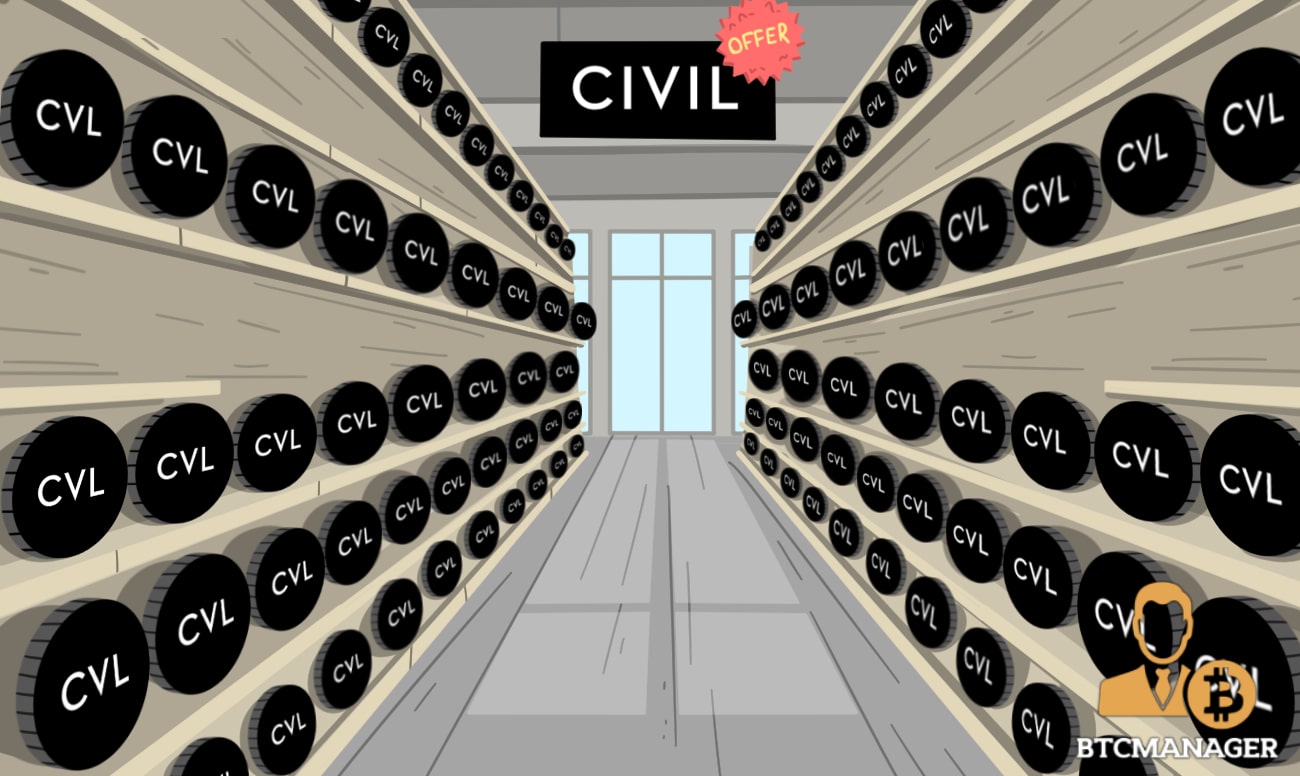 In a Medium article published October 10, 2018, Civil Founder Matthew Iles discusses the current state of the Civil Token Sale in The Civil Token Sale's Eleventh Hour.
ICO Not Performing As Expected
The Civil project looks to be the answer that journalism desperately needs in a digital age. The tokenized business model hopes to incentivize high quality and ethical journalism. It's something WSJCoin tried to do but were shut down due to a conflict of interest.
Many news sites are having to ask more difficult ethical questions, such as covering specific topics over others due to increased traffic and revenue. This is a question the industry has always had to ask but has only increased with a massive amount of users receiving news online.
Sponsored articles, click-bait, and otherwise non-newsworthy articles are posted instead of impactful stories for the sake of bottom lines. Unfortunately, Civil has run into a few roadblocks on their way to ethical journalism in the digital age.
The sale of the CVL Token, which allows users voting and purchasing power within the network to support and downvote journalists based on their content value, began on September 18, 2018.
The event ends in less than a week, and despite most of the time allotted having elapsed, Civil hasn't sold enough of their 34 million tokens allocated to reach their soft cap of $8,000,000, let alone their $24,000,000 hard cap.
Their largest purchase was through ConsenSys, buying up $1.1 million worth of the CVL tokens. That alone accounts for 82 percent of the total purchased, and 51 percent committed.
In total, 681 individuals from 61 countries varying between ages of 16 to 83, with a median of 34, have contributed $1,344,721.59. This is only 16.8 percent of what they need, and even when adding the ones that have committed but have not yet sent funds (for a total of 2,352 individuals and $2,143,225.30) would only bring the total to 26.8 percent of the soft cap.
Despite this, the team remains optimistic as Iles explained that the team will be working around the clock "until the clock strikes midnight on Monday." Moreover, with 45 percent of buyers putting forth between $100 to $500, which is more than most people spend on journalism typically (if at all), there may be hope for the noble project yet.