The CME Group Is Set to Offer Micro-Sized Bitcoin and Ether Options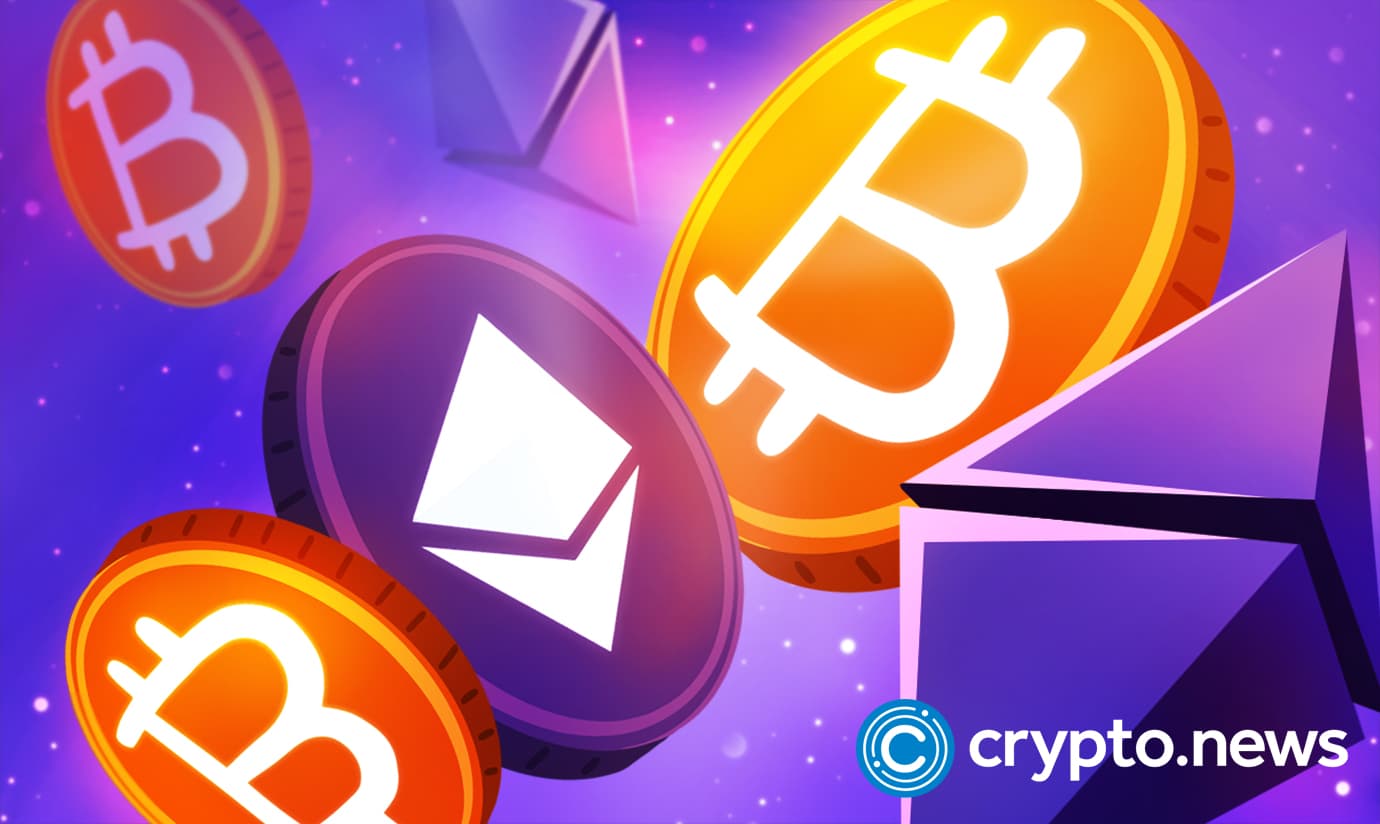 The Chicago Mercantile Exchange, also known as the CME Group, hopes to add micro bitcoin (BTC) and ether (ETH) options to its product lineup.
Senior Executive Applauds Move
In a statement released on Tuesday, the world's largest derivatives marketplace indicated that it would start trading options on micro-sized Bitcoin and Ether futures on March 28 upon receiving regulatory approval.
According to the company, the contracts, which will be sized at one-tenth of their respective underlying tokens, will give institutional and individual crypto investors exposure to the two most valuable digital assets by market capitalization.
The micro contracts are also expected to complement existing Bitcoin options contracts sized at five Bitcoin each launched by the CME Group back in 2020.
Referring to the new development, CME Group's Global Head of Equity and FX Products, Tim McCourt, said:
"At less than a year old, nearly 5.2 million combined micro Bitcoin and micro Ether futures contracts have changed hands. Building on the strength and liquidity of the underlying contracts, our micro-sized options will enable traders of all sizes to efficiently hedge market-moving events with greater precision and flexibility or fine-tune their cryptocurrency market exposure."
CME Group Becomes the World's Leading Bitcoin Futures Market
CME Group offers the widest array of benchmark products across all major asset classes. In October last year, the company overtook Binance to become the biggest Bitcoin futures platform by daily volume globally.
The company first introduced derivative instruments based on the underlying value of Ether futures back in February 2021. According to CME, the new micro-sized crypto options will give investors the right to purchase or sell micro Bitcoin or micro Ether futures contracts at a specific price, at a specific date in the future. The value of micro Bitcoin and micro Ether options is tied to the price of the underlying cryptocurrency futures.
Bitcoin and Ether Brush Off War Jitters
Meanwhile, the two cryptocurrencies that were the subject of CME's announcement seem to be making marginal gains in the market despite the worries over Russia's invasion of Ukraine.
At the time of writing, Bitcoin's market cap was nearly $838 billion, while Ether's stood at just over $356 billion, according to CoinMarketCap. Bitcoin is currently trading at $44,145, a fair improvement from its recent low of $37,268. On the other hand, Ether is currently trading at $2,993 after dropping below $2,400 last Wednesday, when Russian troops rolled into Ukrainian territory. Analysts now expect ETH to break above the $3,400 mark in the near term.
Ethereum recorded a trading volume of over $19 billion in the last 24 hours. Bitcoin, for its part, had a trading volume of $33 billion in the same period.