Coinbase Custody Launches for Institutional Investors, to Support Bitcoin, Litecoin, Ether, and Bitcoin Cash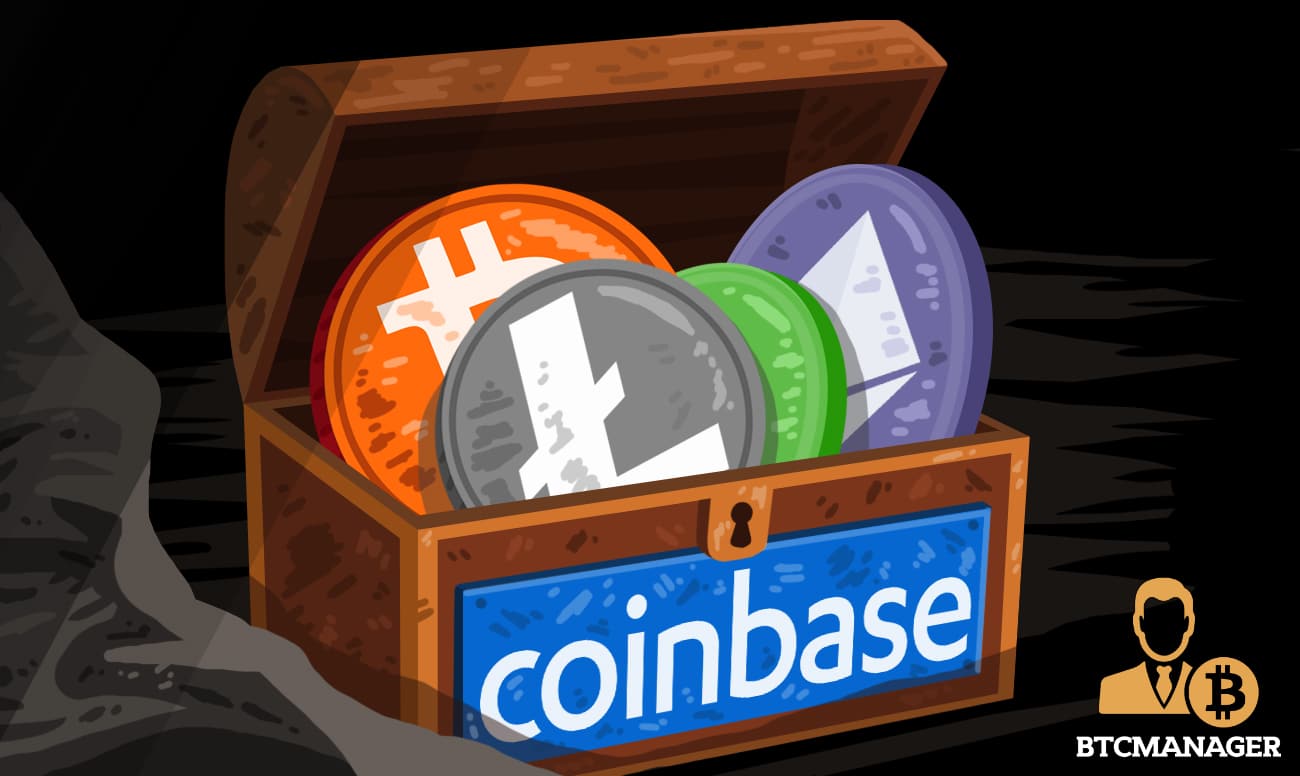 Coinbase announced the launch of its much-awaited custodial services on July 2, 2018. The service will be provided to institutional investors and High Net Worth individuals via its subsidiary, Coinbase Custody.
Custody Services Aim to Attract Institutional Investors
The San Francisco-based company is regarded as the "Google of Cryptocurrencies," presumably due to its allegiance towards regulations and high-quality services. While Coinbase already handles institutional clients of its cryptocurrency exchange Coinbase Pro (formerly GDAX), Custody does not require customers to have a trading account.
As announced, Coinbase Custody supports Bitcoin (BTC), Ether (ETH), Litecoin (LTC) and Bitcoin Cash (BCH) for its custodial services.
For the uninitiated, Custody is a safekeeping service for cryptocurrencies, much like deposit boxes found in traditional banks. To avail the facility, a minimum value of $10 million in digital assets must be owned by clients.
In addition to cold-storage, Custody will provide a highly-secure, over-the-counter trading pathway for investors.
Custodial services are a significant feature for any trading market, such as securities, equities, and options. Some of most well-known banks and financial institutions are the largest custodians, including Goldman Sachs, JP Morgan Chase, and Citigroup.
Sam McIngvale, Product Lead at Coinbase Custody, stated:
"Coinbase Custody is a combination of Coinbase's battle-tested cold storage for crypto assets, an institutional-grade broker-dealer, and its reporting services, and a comprehensive client coverage program."
At the time of writing, the custodial service is open for investors in the U.S. and Europe, due to compliance laws. But, Coinbase is positive about expanding its services to Asia before 2019.
SEC Licenses Remain Necessary
Before marketing its full-fledged Custody service to institutional clients, Coinbase has to register as a financial institution with the U.S. Securities and Exchange Commission (SEC).
The company is making steps in this regard. In May 2018, Coinbase acquired Venovate Marketplace, Inc., Digital Wealth LLC, and Keystone Capital Corp, for offering "blockchain-based securities" for U.S. investors. The company also claimed in April 2018 that it applied for a "regulated broker license" from the SEC
Currently, Coinbase does not have an SEC license, but maintains its stance in that regard and envisions a "24/7 trading, real-time settlement" trading market for tokenized securities.
Lack of Custody Services in Cryptocurrency Market
The cryptocurrency market is devoid of any safekeeping services due to the regulatory uncertainty surrounding the sector.
For several cryptocurrency enthusiasts, the lack of safekeeping prevents any large investors from entering the volatile market. However, governments around the world are fast creating legislation or expressing their interest in cryptocurrencies for ensuring the market is accessible to citizens, safely regulated and adequately taxed.