Coinbase Introduces Circle's Center Stablecoin on Exchange, Critics Cry Foul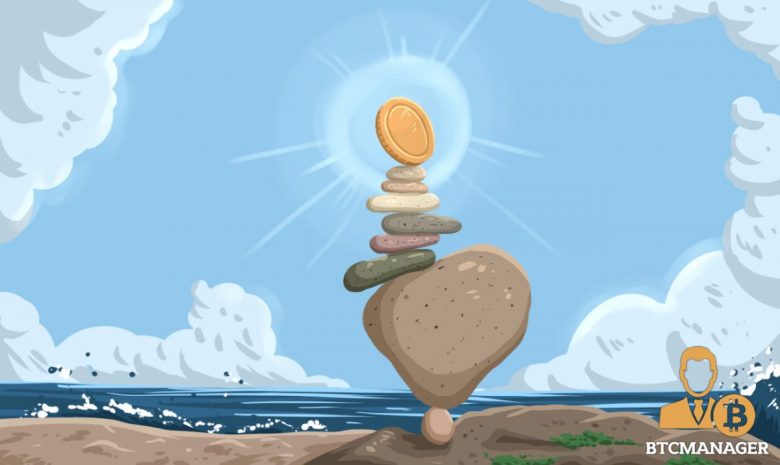 Cryptocurrency giants Coinbase and Circle recently announced on October 23, 2018, the addition of the Center (USDC) stablecoin on the former's exchange. According to the Coinbase blog, it is the first time the cryptocurrency exchange has supported a stablecoin which it believes is fundamentally different from any existing stablecoins in the market.
Coinbase and Circle Form the Centre Consortium
According to Circle's press release, the stable coin was the first major initiative from  Coinbase and Circle's joint venture known as the Centre Consortium, a cryptocurrency industry group designed to provide governance framework and network for the adoption of fiat stablecoins. While Circle was the first issuer of USDC, Coinbase has made the stablecoin available on their cryptocurrency exchanges.
"Coinbase and Circle share a common vision of an open global financial system built on crypto rails and blockchain infrastructure and realizing this vision required industry leaders to collaborate to build interoperable protocols and standards," said Jeremy Allaire and Sean Neville, the co-founders of Circle.
Stablecoin Merges the Benefits of Crypto and Fiat
In regards to the ERC20 USDC, each stablecoin is collateralized on a one-to-one basis with the USD. They will be held in reserves and will be reported and audited regularly. Coinbase mentioned in their blog that the stable coin merges the benefits of a global reserve currency with the benefits of the blockchain which includes 24/7 access, fast transfers, programmability, and the ability to send both macro and micropayments.
Circle believes that stable coins can unlock great innovation as they can create an interoperable global payment system for everyone in the world and can help smart contracts progress even further. While Circle had only released the USDC a few weeks ago, they have already gained significant industry support from over 40 different companies ranging from cryptocurrency wallets, exchanges, dApps, and custodians.
Crypto Community Questions the new USDC
Although the Centre Consortium's stable coin is received well by the cryptocurrency industry, a few individuals have expressed concern and suspicion. Twitter user notgrubles tweeted that while Coinbase is creating a stable coin with cryptocurrency properties, they, however, can close anyone's account at any time.
Meanwhile, cryptorae tweeted Circle's code that also demonstrated that Coinbase's open financial system is auditable and controlled by the cryptocurrency exchange. While Coinbase's centralized control goes against the idea of decentralization, CodekoConsensus, however, defends the companies, tweeting:
Being an 'open' financial federally governed firm, doesn't mean they'll just disregard the law forced on them, they need to protect themselves from the state in this case – they'd be shut down otherwise.@coinbase is a double edge sword, it is both good and bad for Bitcoin.

— Codeko Consensus (@CodekoConsensus) October 24, 2018
Vitalik Buterin, the co-founder of Ethereum also responded to cryptorae. He believes that the fact that the code is visible in the open is already a significant improvement over traditional finance, and the community should be more realistic and appreciative of these efforts.