Coinbase Pro Launches Margin Trading in Select Jurisdictions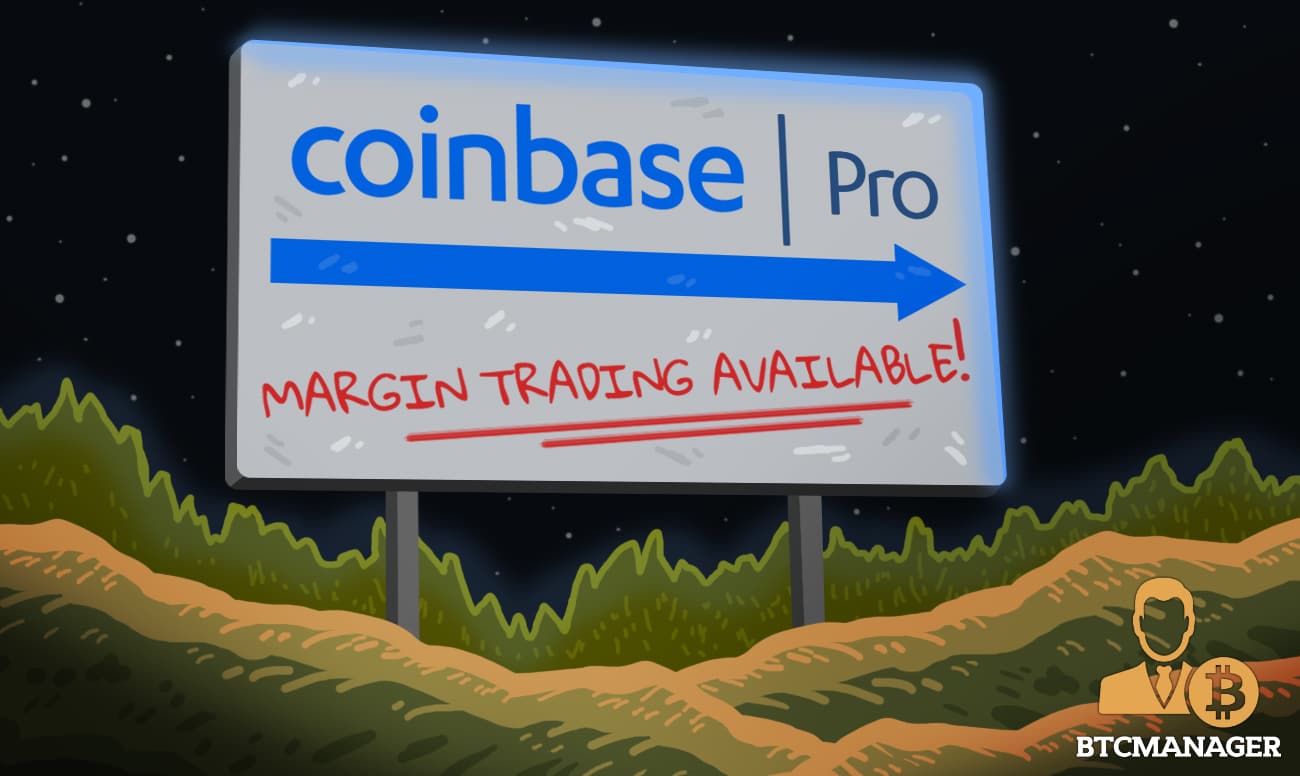 Coinbase Pro, an evolution of GDAX that functions as a professional trading platform for individuals and institutions has announced the launch of its margin trading service. Eligible Coinbase Pro traders in 23 U.S. states will now enjoy up to 3x leverage on USD-quoted books, according to a blog post on February 12, 2020.
Margin Trading Now Live on Coinbase Pro 
As part of efforts to satisfy the yearnings of its professional crypto traders in the United States and supported jurisdiction around the world, Coinbase Pro, a bitcoin (BTC) trading venue for expert traders is launching its margin trading service.
As stated in its blog post, the new Coinbase Pro margin trading service is available to both individual and institutional traders, however, individuals must reside within one the 23 U.S. States where the service is supported, they must have a valid and active Coinbase Pro account (accounts with regular deposits, trading and withdrawal activities).
For institutional clients to be eligible for the service, they must be operating from one of the 43 U.S. jurisdictions or nine countries where Coinbase Pro currently offers margin trading for enterprises.
the 23 U.S. states where individual Coinbase Pro users can enjoy margin trading include Florida, Texas, New Jersey, Georgia, Arkansas, Orgun, Connecticut, Nebraska, West Virginia, among others.
Coinbase Pro said:
"Margin trading has been one of our most requested features, and today we're delivering an experience that we're confident our customers will find intuitive, yet highly sophisticated and functional."
High Risk, Higher Rewards 
For the uninitiated, margin trading makes it possible for crypto traders to quickly borrow additional funds from an exchange to increase their positions. It's like a double-edged sword that allows expert traders to significantly multiply their gains or make colossal losses if things go wrong. 
Margin trading allows traders to diversify their portfolios by enabling them to open multiple positions at the same time without the need to deposit more funds into their trading accounts.
Coinbase Pro says it plans to expand its margin trading service to customers across several other locations, and also add more "types of collateral assets," as time goes on.
Despite its risky nature, margin trading is fast gaining traction in the cryptoverse, as several top exchanges including Binance, Huobi and a host of others now offer the service.
In related news, as reported by BTCManager earlier in January 2020, Coinbase Pro launched its Android mobile app, to enable users to trade and store bitcoin and altcoins on the go.