Coinbase stock plunges 14% as staking ban fears spread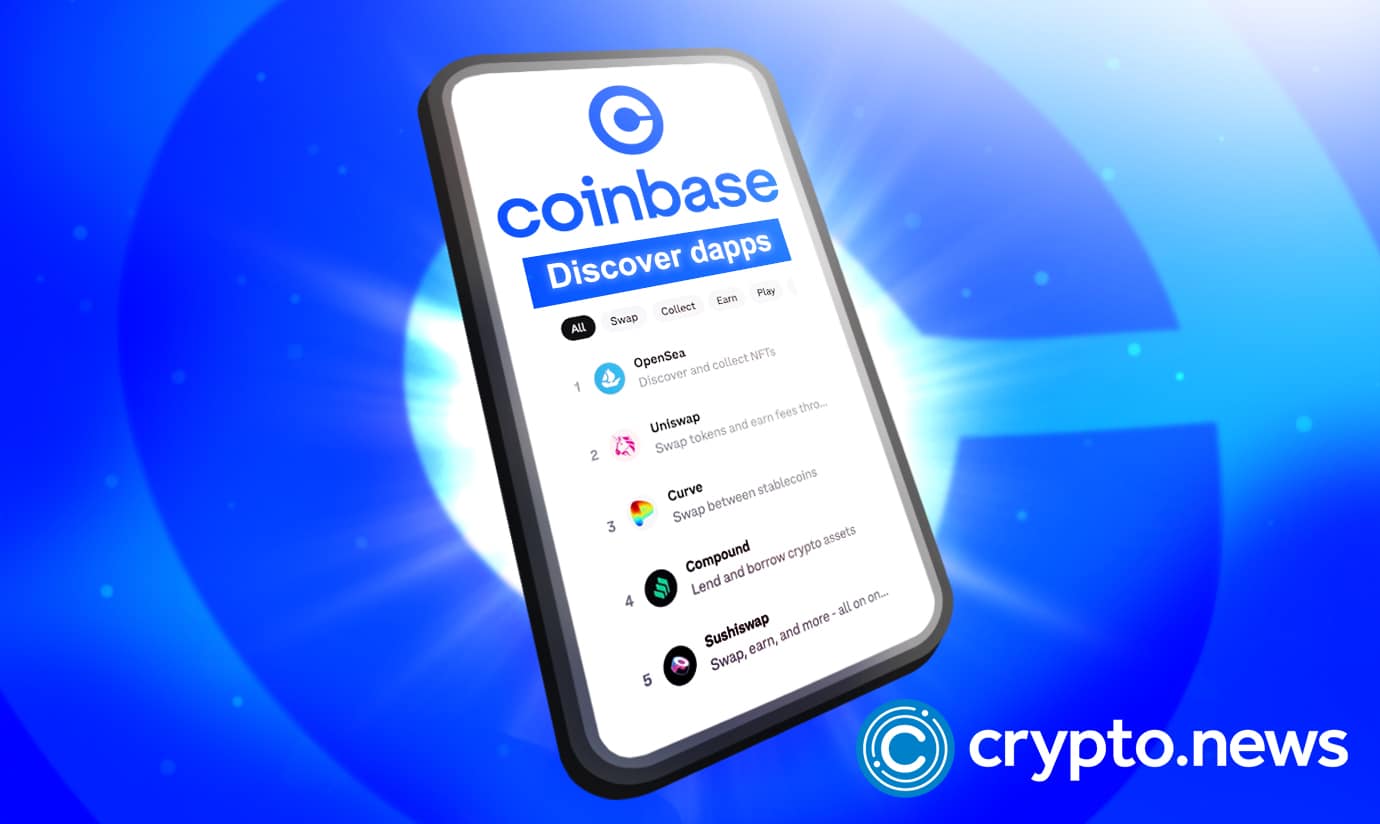 Yesterday, Brian Armstrong, CEO of Coinbase, the largest cryptocurrency exchange in the US, sent shockwaves through the cryptocurrency markets with a single tweet. 
Armstrong voiced his fears that the Securities and Exchange Commission (SEC) might be looking to crack down on crypto staking.
According to Armstrong, the SEC's view of Ethereum (ETH) as a security post the launch of its staking feature could be the reason for this potential move. 
He added that regulation by enforcement would force companies to move offshore, leading to more FTX-like problems for the crypto industry.
Armstrong's tweet immediately affected the markets, with Coinbase's stock price tumbling in a free fall. In one trading session, the stock dropped more than 14%, reaching $59.63 on Feb. 9, its biggest-ever decline since July 2022. 

The news has caused a lot of uncertainty in the crypto industry, and many investors are now wondering what the future holds for crypto staking.
While the SEC has yet to comment on Armstrong's tweet, it remains to be seen how the regulator will respond and how it will affect the crypto industry.
Why is everyone worried?
The crypto world was still recuperating from the news when the SEC signaled its intention to potentially deem cryptocurrencies that rely on staking as securities in September 2022, making them subject to the agency's oversight and disclosure rules. 
This potential ruling has ignited a debate about the implications of staking for digital assets, with Coinbase CEO Brian Armstrong defending the practice in a recent tweet, asserting that "staking is not a security."
The conversation about staking reached a fever pitch after Coinbase revealed in July 2022 that the SEC had requested information about its services, including its staking programs, stablecoin, and yield-generating products.
This news came after the regulator threatened charges against Coinbase in 2021 over its interest-bearing lending products, which were eventually canceled. 
Though the SEC's appetite for regulating staking is unclear, the agency would likely have difficulty restricting the practice at a basic level, mainly if fiat currency is not involved. 
Ethereum uses staking under its proof-of-stake (PoS) mechanism, which is considered more efficient and scalable than alternative proof-of-work (PoW) mining mechanisms. 
The crypto and traditional financial sectors will likely closely watch the SEC's potential regulation of staking.
Looming concerns for Kraken
Kraken, one of the world's largest cryptocurrency exchanges, has struck a deal with the SEC to settle charges that failed to register its cryptocurrency staking services. 
In return, Kraken will pay a $30 million penalty and must shut down its services entirely. Cryptocurrency staking services allow customers to earn a return on their cryptocurrency holdings by holding a certain amount of their digital assets. 
But the SEC says that many staking providers fail to adequately disclose how customers' funds are being protected, leaving investors vulnerable. 
According to SEC Chair Gary Gensler, "When a company or platform offers you these kinds of returns, whether they call their services 'lending,' 'earn,' 'rewards,' 'APY,' or 'staking' – that relationship should come with the protections of the federal securities laws." 
"In case after case, we've seen the consequences when individuals and businesses tout and offer crypto investments outside of the protections provided by the federal securities laws: investors lack the disclosures they deserve and are harmed when they don't receive them." 

Gurbir S. Grewal, Director of the SEC's Division of Enforcement
Kraken's settlement will be an essential reminder to other platforms offering similar services that they must be registered with the SEC and provide proper disclosures to investors.
The road ahead
The SEC's current crackdown and probes on staking and staking-related platforms have raised serious concerns about the sector's future.
The news has been met with widespread criticism from the crypto community, as staking has become an essential part of the industry and a significant business line for centralized exchanges. 
If the SEC successfully bans these services, decentralized alternatives such as Lido and RocketPool could benefit, but it could also spell disaster for the broader industry.
The process of staking tokens has become increasingly popular, with Coinbase even becoming the second-largest staker on Ethereum. Hence, a ban would leave a massive hole in the industry. 
Already, some have suggested the crypto community should collaborate to prevent the SEC's actions, much like the community managed to stop President Donald Trump's administration from banning unhosted wallets.
As the SEC continues its investigation into staking and related services, the crypto world will be watching closely to see how the industry's future could be affected.