Coinbase to List Telegram (GRM), Polkadot (DOT) and 15 Fresh Cryptocurrencies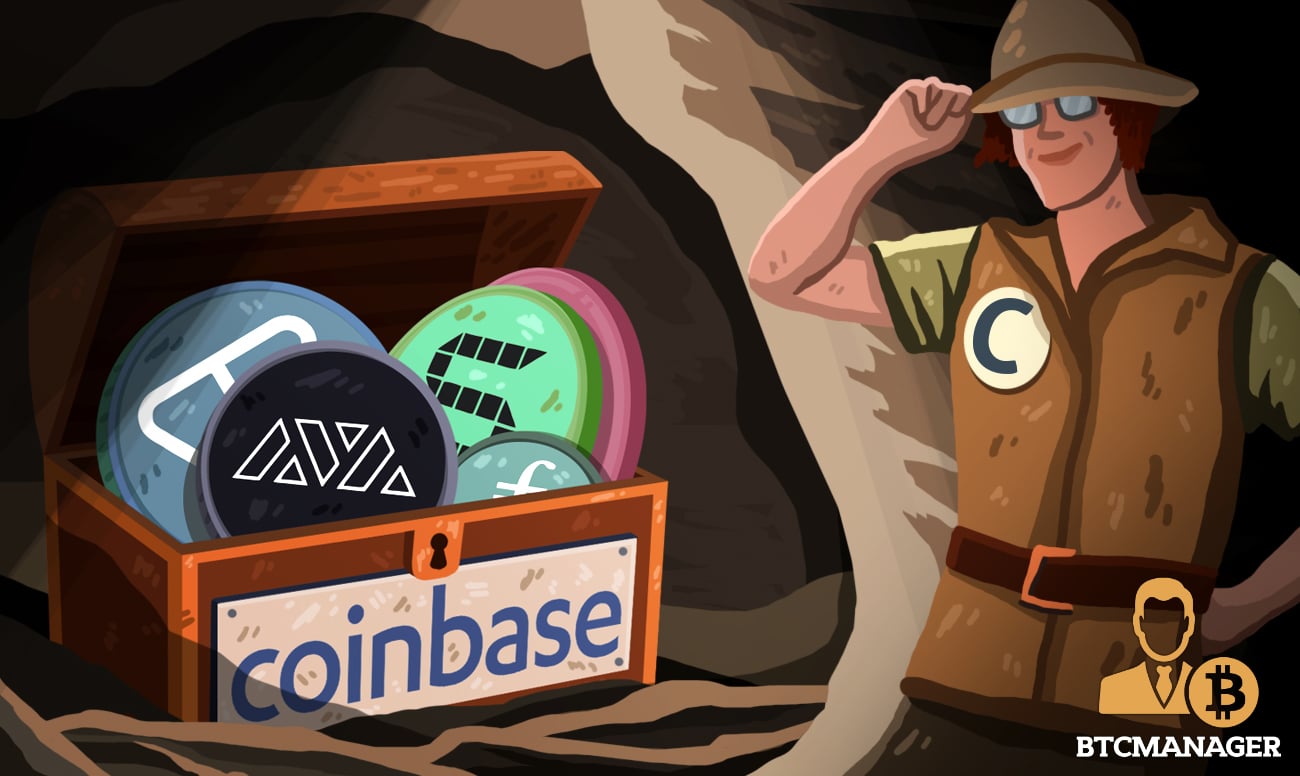 Coinbase, a leading U.S-based crypto exchange has announced plans to add support for 17 new cryptocurrencies on a jurisdiction-to-jurisdiction basis. The digital assets include Telegram's Gram token, Polkadot, Dfinity, Filecoin, and several others. This according to a blog post on September 19, 2019.
Bolster the Roster

In line with its goal of providing its customers from around the world with access to at least 90 percent of the overall market capitalization of all cryptocurrencies in circulation, Coinbase has revealed plans to add support for 17 new tokens.
As stated in its blog, Coinbase is set to offer support for a basket of new altcoins that meet its technical standards and comply with relevant regulations. 
While Coinbase has always exercised some level of caution when listing cryptoassets, by supporting only tokens that have already been listed on other bitcoin trading venues, the exchange says it's now looking to get a bit more adventurous with tokens that are yet to go live on exchanges 
Coinbase said:
"We have largely explored support for assets that are already live and available to trade on other venues. Today, we are announcing our intention to explore assets that have not launched and which Coinbase may choose to support in the future."
The new digital assets to be listed on Coinbase include Telegram's Gram, Filecoin, Celo, Chia, Coda, Dfinity, Nervos, Orchid, Polkadot, Spacemesh, Handshake, Kadena, Mobilecoin, NEAR, Solana and Avalanche.
Notably, the Coinbase team has hinted that it would continue to point its searchlight into the cryptoassets space to fish out the assets that operate in line with its Digital Asset Framework in terms of security, compliance and the project's alignment with the exchange's mission to foster the growth of decentralized finance and create an open financial system for all.
Importantly, Coinbase has made it clear that the omission of some credible projects from its latest publication does not disqualify any of such cryptoassets from "active review and potential listing."
The exchange says the chosen digital assets will undergo extensive technical and compliance reviews and may need to be approved by regulators in some jurisdictions before getting listed.
In related news, BTCManager informed on September 17, 2019, that Coinbase Pro had added support for Dash (DASH).