CoinMarketCap Acquires Hashtag Capital to Strengthen Crypto Pricing Algorithm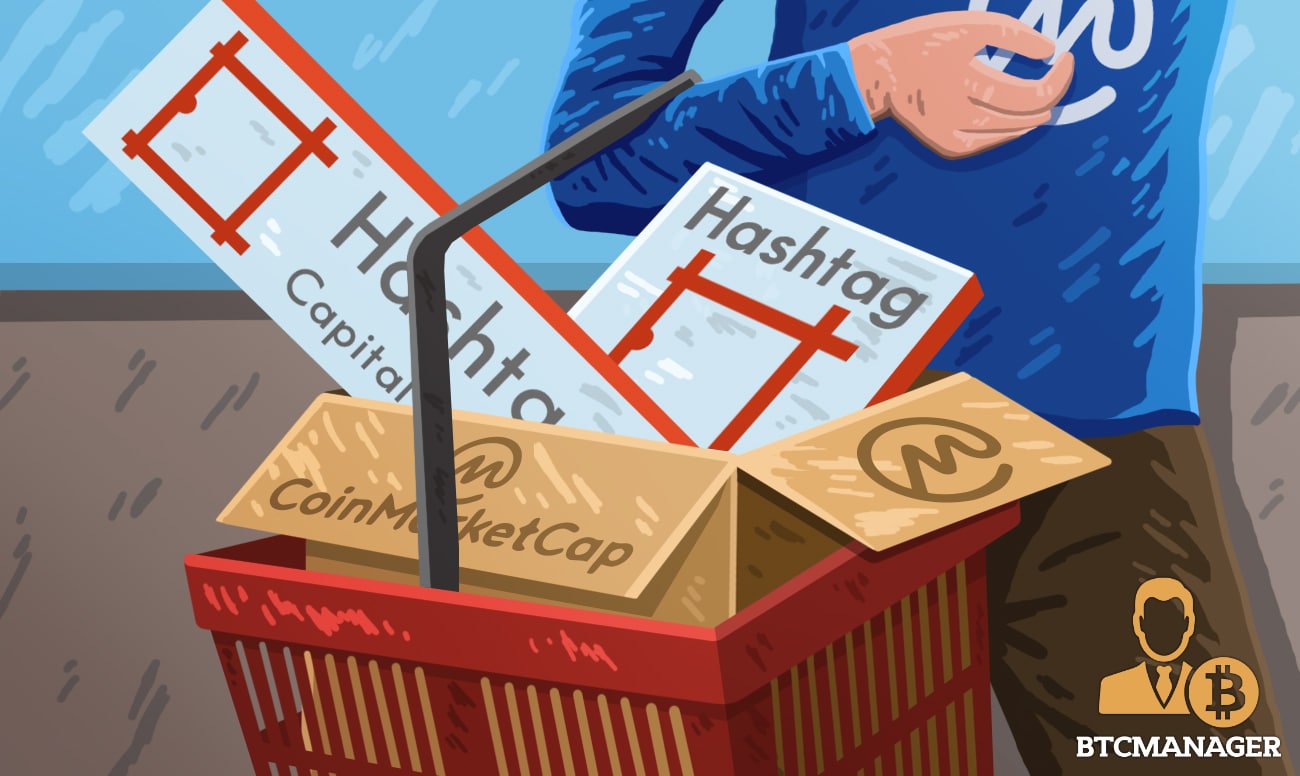 CoinMarketCap (CMC) has made their first ever acquisition after buying out Hashtag Capital for their proprietary algorithm called "true price." This will allow the company to go beyond traditional volume-weighted pricing models, as per a blog post, June 26, 2019.
Accurate Price Structures
Following the acquisition, the team will merge with CMC to work on its vision of widening their data accountability and transparency measures, which launched in May 2019.
The Hashtag Capital team will work on bringing more transparency and accuracy to the pricing of nearly 2,000 different tokens on the platform. A side focus for them will be to deliver new data techniques and services to give users the most accurate depiction of market pricing.
CMC has faced public scrutiny for poor diligence in fake trading volume and using shady exchanges to build up market volumes far beyond reality.
So Veritaseum appears to finally be failing. Good – it's complete vaporware and I don't know how it lasted so long. It's an interesting case study in why sites like CoinMarketCap get "circulating supply" wrong.

— nic cartel ᵍᵐ (@nic__carter) June 20, 2018
A report by BitWise earlier this year claimed 95 percent of volume in the crypto market was non-existent as they were merely a base for wash trades, structured to deceive investors. Following the allegations, CMC decided to up their standards by introducing reforms to the way they calculate trading volume.
Data aggregation in crypto is a huge opportunity, owing to the lack of reliable data sources and high levels of information asymmetry. When CMC came under pressure for questionable practices, Messari launched their Real10 Index, allowing users to see realistic trading volumes from the top ten exchanges in the space.
The cryptocurrency market requires an air of legitimacy to grow to its potential. As of today, adoption is constrained because of the way the public perceives cryptocurrencies. Media coverage tends to highlight the negatives and only showcase positives in terms of price movement during significant bullish rallies.
CoinMarketCap's decision to improve the accuracy of their readings is thus a welcome decision, as they have the largest user base in the crypto data game. Other providers like Messari and Digital Assets Data may be more reliable, but not free. Most users are hobbyists not willing to pay money for data collection, meaning CMC's latest move will continue to serve their monopoly over the data market.