Colu (CLN) Ends its Blockchain Project, Token Buyback Begins Shortly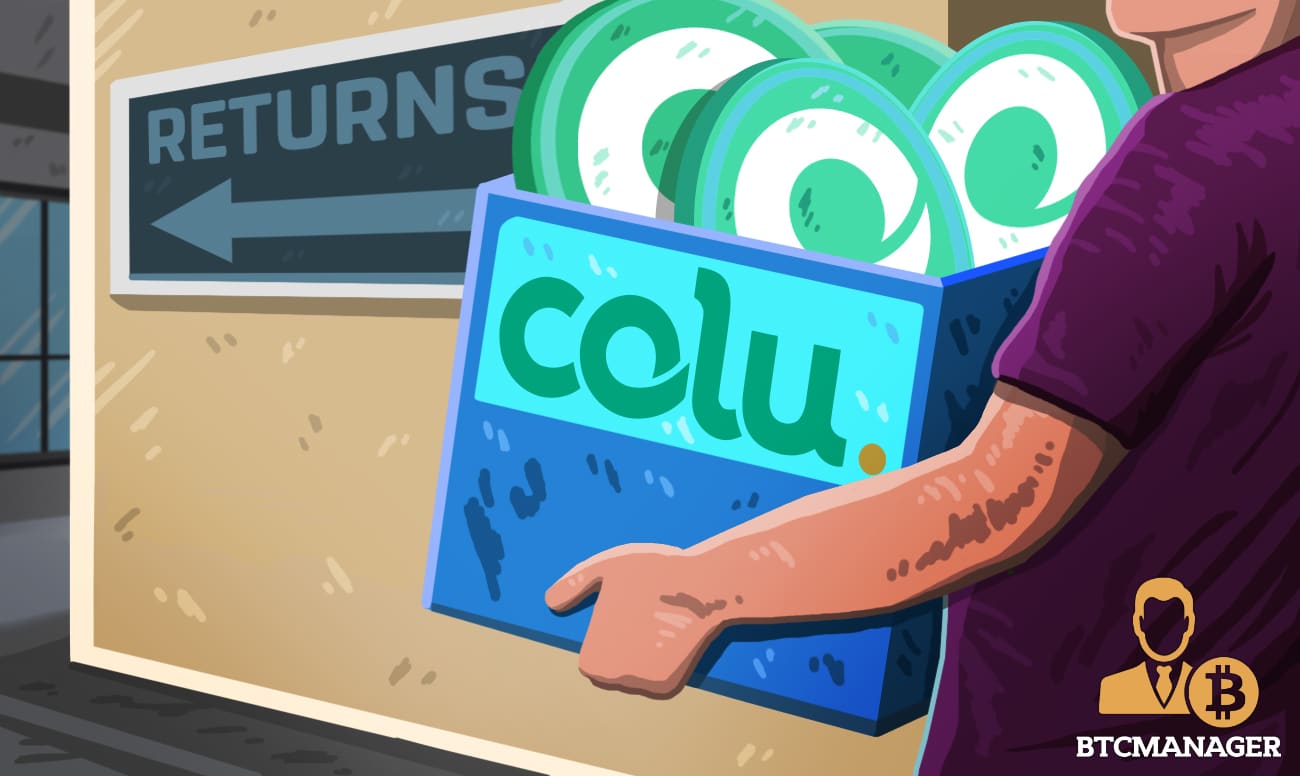 Colu (CLN), a distributed ledger technology (DLT) project that claims to be focused on promoting positive economic and social change in local communities, has decided to end its blockchain project and has promised to buy back all its native CLN tokens sold during its initial coin offering (ICO), according to a press release on August 12, 2019. 
Colu (CLN) Calls it Quits 
In a first of its kind, Colu, a Gibraltar-based blockchain project from the stables of the Colu Group, dedicated to helping local communities ease their financial burdens via its CLN altcoin, has decided to call it a day and has offered to repurchase all its tokens sold to investors during its ICO held in February 2018.
As stated in its press release, in the past few months, Colu has partnered with several municipalities around the world and it now wishes to pursue other endeavors that may not align smoothly with its existing blockchain project. 
Colu says its new partners include the Belfast City Council, which aims to use its native Belfast Coin to reward residents when they carry out certain positive acts like shopping at local stores, promoting healthy living, undertaking civic activities and more.
Also, the Colu Group claims it has partnered with the Israeli city of Tel Aviv-Yafo, which also rewards residents for patronizing and strengthening local startups via the Colu app. 
Colu said:
"The Colu Group has achieved significant success working with municipalities around the world, including huge opportunities it wishes to pursue. However, the CLN project poses critical regulatory and technical challenges to this work, as such Colu Group has decided to align its operations accordingly."
Dumping Blockchain Technology 
The Colu team has also revealed that it's now pioneering non-blockchain based fundraisers for local non-governmental organizations to strengthen the local communities and its currently holding talks with several other municipalities across the globe to introduce such initiatives.
The team says it has already discussed with the largest purchasers of its CLN token and they support its decision. Against that backdrop, Colu will now repurchase all 54 million CLN tokens sold during its ICO as well as those purchased on the secondary market by investors. 
Ether (ETH) will be the primary medium of exchange during the token buyback event which will be conducted via a dedicated website over a 90-day period and the website will be announced soon. 
Interested CLN token holders will be subject to know-your-customer (KYC) and anti-money-laundering (AML) checks. Importantly, the team has made it clear that only token holders from supported jurisdictions will be eligible to sell their CLN tokens during the program.