Court Fixes Pretrial Date for Ripple V. SEC Case in February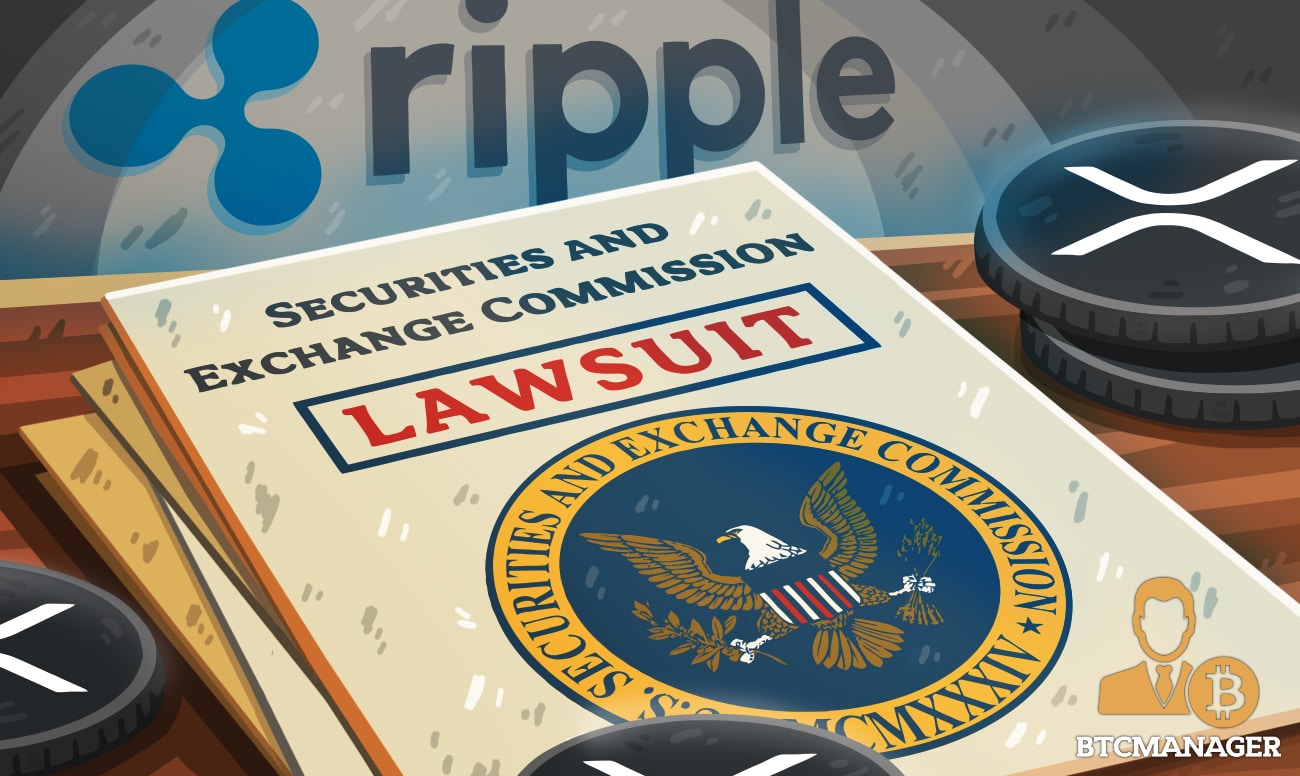 Following the lawsuit filed by the U.S. Securities and Exchange Commission (SEC) against Ripple, an initial pretrial conference concerning the case is scheduled to hold in February 2021.
Ripple and SEC to Submit Joint Letter Before Pretrial
According to a court document filed on Tuesday (Dec. 29, 2020), the U.S. District Court of the Southern District of New York asked counsel representing all parties to be present for a pretrial conference. The pretrial will hold via telephone on February 22, 2021.
Also, the parties involved in the lawsuit would submit a joint letter one week before the initial pretrial conference. The letter would cover the following:
"(1) a brief description of the case, including the factual and legal bases for the claim(s) and defense(s), (2) any contemplated motions and (3) the prospect for settlement."
As reported by BTCManager earlier in December, the SEC filed a lawsuit against blockchain firm Ripple. According to the lawsuit, the SEC alleged that the company along with its CEO Brad Garlinghouse and its co-founder Chris Larsen was selling XRP in contravention of securities laws. Meanwhile Garlinghouse stated that Ripple would fight to refute the SEC's claim that XRP was a security.
However, the announcement of the SEC lawsuit caused the XRP price to tank, losing almost 70 percent of its value in less than a fortnight. Apart from the XRP price plunging, major crypto exchanges such as Coinbase among others are either suspending the trading of or delisting the token from their platforms.
Bittrex became the latest crypto exchange to announce the removal of all XRP trading pairs by January 2021. Also, Bitwise Asset Management stated that it would liquidate its XRP holdings. The SEC's allegations against Ripple also caused major remittance platform MoneyGram, to distance itself from the company, adding that it does not use RippleNet for international payments
In response to the SEC's claims, Ripple recently released a statement stating that it would address the allegations the company by the SEC, adding that the lawsuit also affects the U.S. crypto industry. Furthermore, Ripple said the lawsuit harmed "countless innocent XRP retail holders with no connection to Ripple." Ripple also stated that it was ready to work with the new SEC leadership.