XRP Crashes As SEC Plans a Lawsuit Against Ripple, Crypto Community Reacts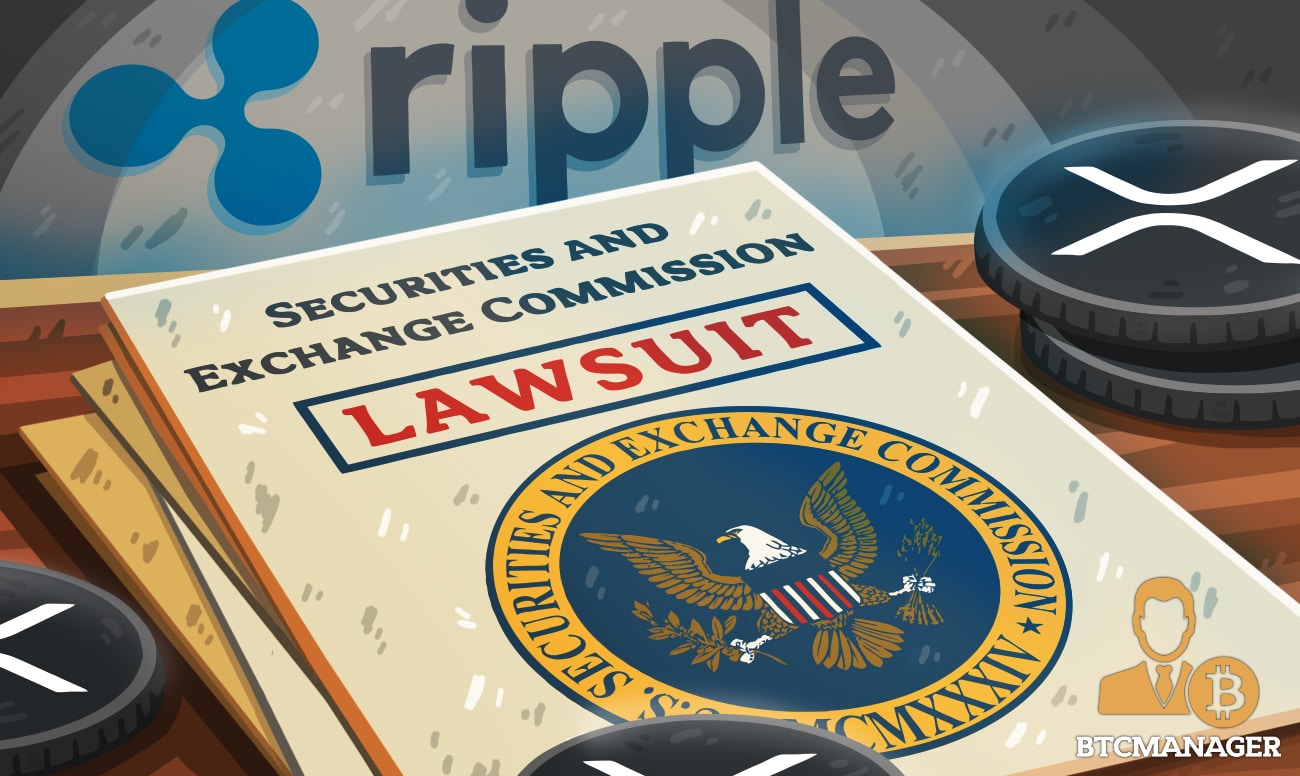 Ripple announced on Monday that the Securities and Exchange Commission (SEC) would file a lawsuit against the company, citing allegations of selling unlicensed securities, XRP.
Is XRP a Security?
Brad Garlinghouse, CEO of Ripple, and Chris Larsen, co-founder, were named as defendants in the lawsuit. He went on to comment that they would fight back to prove a point they have tried to put across for many years; XRP is not a security.
XRP is the third most crucial cryptocurrency and currently has a market cap of $ 23 billion. In that case, it serves as a significant part of the crypto markets, with many crypto enthusiasts maintaining their interest in it.
In case the SEC follows its way towards suing Ripple, it will settle the long seen debate on whether XRP is a security or not. The final decision will determine if the coin should be registered with the SEC or if it is outside its scope. 
In recent years, the SEC has ruled that the two most valuable cryptocurrencies, Bitcoin and Ethereum, are not securities due to their decentralized nature.
 XRP is different from Bitcoin and Ethereum in that both undergo mining continuously. In contrast, Larsen and others created 100 billion XRP in 2012 for Ripple Labs.
Ripple has been aggressively rejecting the idea that its native coin is security for years. The company notes that they have never had the discretion to use funds as desired. They also argued that XRP is becoming increasingly decentralized as banks and other traders use it as a bridge currency in cross-border transactions.
Vitalik comments on the issue were:
https://twitter.com/VitalikButerin/status/1341219519545556992
The Coin Plunges
XRP fell sharply by more than 17% on Tuesday, trading at 46 cents, after the SEC lawsuit.
Garlinghouse described the Treasury Department's decision and the upcoming SEC lawsuit as a parting shot from Trump administration officials who are uncompromising on crypto. He predicted that the industry could find more support in the new Biden government.
Like many other digital coins, XRP rallied this year as investors and large companies shifted to cryptocurrencies such as Bitcoin. Still, XRP is up by 140% compared to last year.
The look into Ripple comes days after the Treasury Department proposed new Bitcoin disclosure rules to close regulatory loopholes in money laundering. The rules will force digital currency exchanges to take additional compliance steps during fund transfer to non hosted portfolios. The Treasury Department has given 15 days for the public to comment on the plan.