Credit Suisse unveils NFT collection to support women's football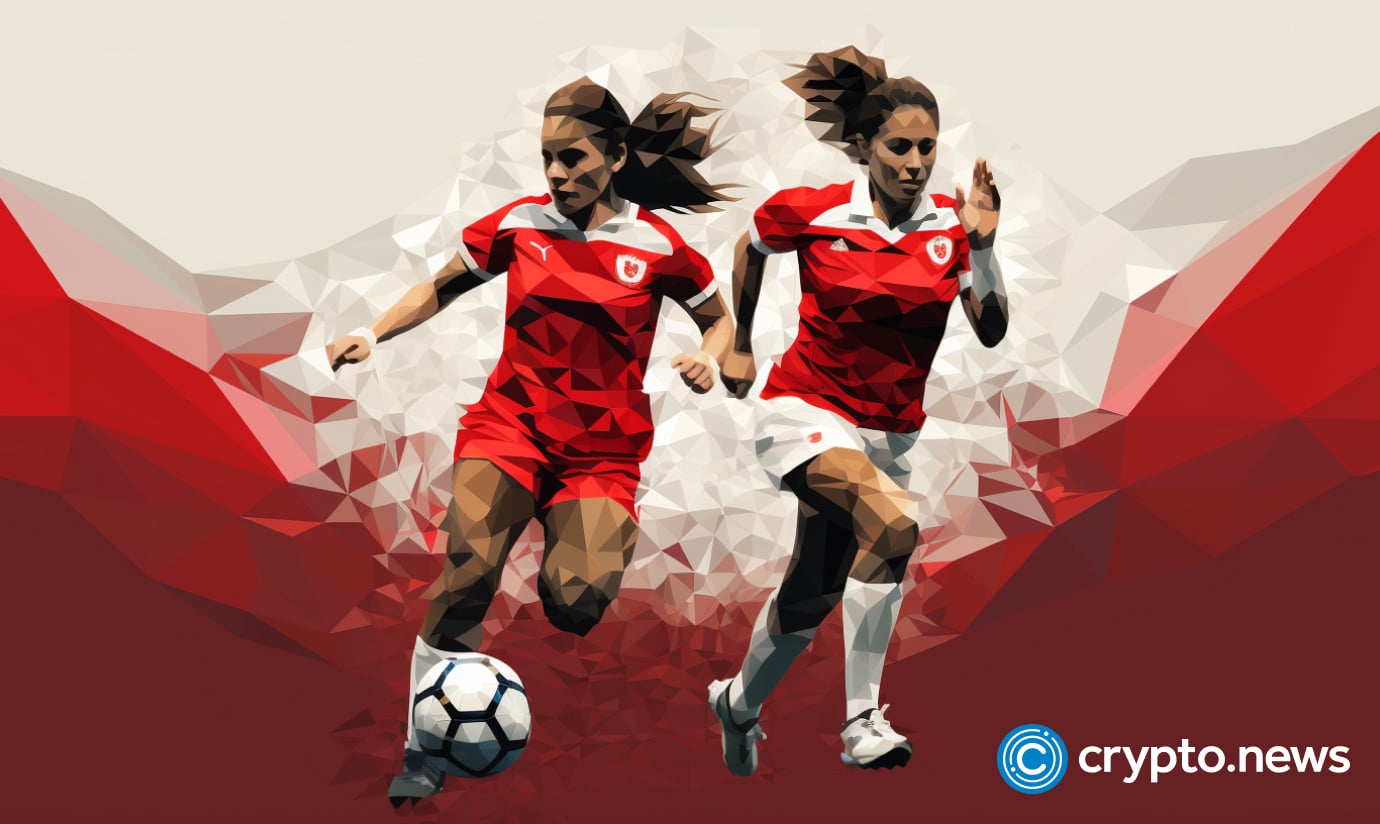 Swiss investment bank Credit Suisse and the Swiss Football Association (SFA) have collaborated on an NFT collection to support women's football, featuring 756 digital art portraits of Swiss national team players.
In an official press release, the collaboration announced the release of a series of digital portraits showcasing the Swiss Women's National Team members.
All proceeds from the NFT collection will be donated to the team and various organizations dedicated to empowering female football players.
The NFT collection, consisting of 756 unique digital assets, will be minted on the Ethereum blockchain and made available for purchase starting July 11 through CSX, Credit Suisse's digital banking application.
To accommodate various budgets and preferences, three packages of NFTs will be available, ranging in price from 150 to 10,000 Swiss Francs (approximately $167 to $11,000). Each box will include benefits, such as a physical artwork counterpart, the opportunity to meet and greet the players, and a signed jersey.
Expressing her enthusiasm about the initiative, Sandra Caviezel, Head of Partnerships and Sponsorship at Credit Suisse, stated in the press release that she looks forward to utilizing NFTs as a funding mechanism to drive the growth of women's football across Switzerland.
Caviezel emphasized that the funds raised through this project would provide direct support to the women's national team while also being utilized for girls' football projects, serving to promote young talent within the sport.
Credit Suisse's latest initiative aligns with a growing trend of organizations utilizing NFTs to champion women in sports. Last month, FC Barcelona unveiled an NFT release that paid tribute to the accomplished Spanish football star Alexia Putellas.
Furthermore, in June 2022, Oregon's Division Street partnered with Sedona Prince and other University of Oregon women athletes to launch the empowering Visions of Flight NFT collection to support women student-athletes in Oregon.