Crypto Winter: Canada's Cypherpunk Holdings Dumps Its Bitcoin and Ether Stash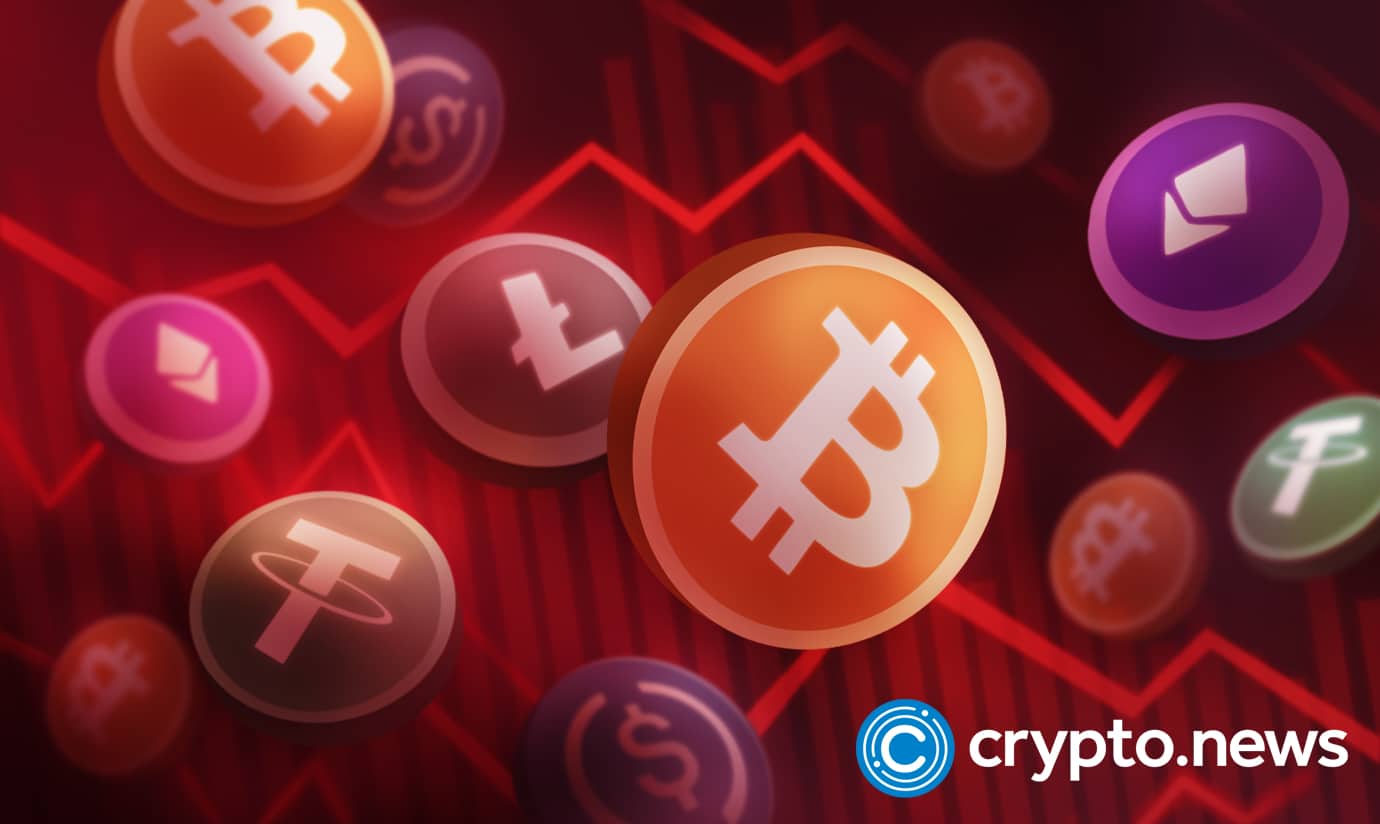 Cypherpunk has announced that it has liquidated its entire bitcoin (BTC) and ether (ETH) holdings, as it believes there's still a risk for further significant crashes in the price of cryptoassets. The firm says it has sold a total of 205.8209 ETH worth CAD 293k ($227,000) and 214.7203 bitcoin (BTC) for CAD 6,086,283 ($4.7 million), according to an announcement on June 28, 2022.
Cypherpunk Sells Off its Crypto Holdings
Cypherpunk Holdings Inc., a Canada-based company that focuses on investing in cryptocurrencies, companies, technologies, and protocols that enhance or protect privacy, has sold off its bitcoin and ether holdings, as the price of blockchain-based digital currencies continues to tumble.
Per an announcement by the team, a total of 205.8209 ETH worth CAD 293,000 ($227,000) and 214.7203 bitcoin (BTC) for proceeds CAD $6,086,283 ($4.7 million), was recently sold by Cypherpunk, effectively transitioning its treasury to cash amidst continued crypto markets drawdowns.
While the crypto markets have witnessed numerous bear markets since the creation of bitcoin 13 years ago, the crypto winter of 2022, has been described as the worst market collapse on record by Glassnode, and Cypherpunk has hinted that it does not see the 'bulls' regaining control of the markets anytime soon.
So far, various crypto-focused ventures have been unable to stay afloat, with several others, including Coinbase, and Banxa, to mention a few, significantly slashing their workforce.
Moe Adham, CIO of Cypherpunk Holdings said:
"Crypto markets remain in a deep risk-off environment. There remains a risk of further significant drawdowns in asset prices across the crypto sector. In the interest of shareholders, the company transitioned its treasury to cash. This transition prepares our business to take advantage of investment opportunities we believe will become available after a substantial recapitalization of certain projects."
The firm says it realized a total of CAD 6,378,787 ($5 million) from the sale of its cryptoassets, taking its total cash and stablecoins reserves to CAD 18.16 million ($14.1 million), with an additional CAD 1.93 million ($1.5 million) allocated to structured products with a 30 days redemption notice.
Crypto Firms Face Risk of Bankruptcy
The price of bitcoin (BTC) has been on a free fall since last November when it achieved a new ATH of nearly $70k. On June 1, 2022, the bitcoin price crashed to the $17k price area for the first time since November 2020.
Notably, the declining price of BTC has also made bitcoin mining unprofitable for miners, with several heavy hitters in the industry dumping their assets to generate money to take care of their cost of operations.
As reported by crypto.news recently, a good number of bitcoin miners who took out loans to fund their mining businesses are now finding it difficult to service their debt which now stands at nearly $4 billion.
As for Jeff Gao, the CEO and President of Cypherpunk Holdings, the most reasonable thing to do at the moment is to sit on the sidelines.
In his words:
"In our assessment of the risk-reward and opportunity costs involved in holding asset tokens, we believe that the most prudent approach is to sit on the sidelines as we wait for the volatility and illiquidity contagion to come to its logical conclusion. On the balance of probabilities, we see weaker price action opening the way to lower levels to come as reports of the number of chains imposing 'temporary' suspension on withdrawals increases."
Earlier in June, reports emerged that Three Arrows Capital (3AC) was discussing with legal and financial experts to find out how to formulate a settlement plan for its investors and creditors.
Fast forward to June 29, 2022, and a British Virgin Islands court has ordered the liquidation of 3AC, in another gloomy moment for the blockchain ecosystem.