Crypto.com Sues Melbourne Woman Over a "$10.5 Million" Mistake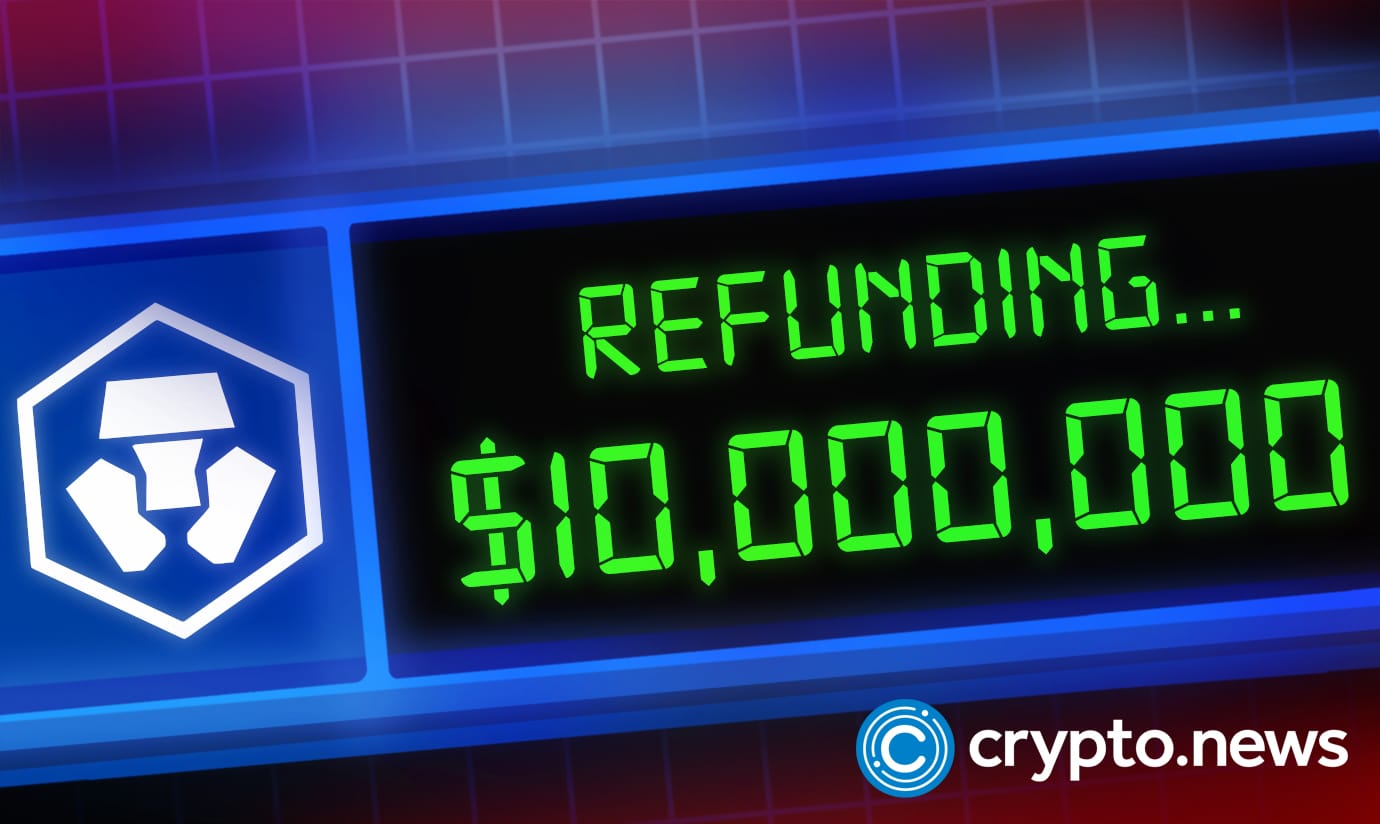 Reports on August 30, 2022, show that Crypto.com mistakenly sent almost $10.5 million to one Thevamanogari Manivel instead of a $100 refund she requested. The platform realized the error seven months later when an audit was carried out.
A $10.5 Million Error
One of the highest profile crypto platforms, Crypto.com, has taken legal action against a woman who was mistakenly sent over $10.4 million in an attempt to refund her $100, in May 2021. During the company's audit, just before Christmas, the $10,474,143 error was discovered, reports say.
By the time a retrieval was attempted, Thevamanogari and her sister Thilagavathy Gangadory had spent $1.35 M on a five-bedroom house. The house, which was bought on February 3, was complete with four bedrooms, a home gym, and a cinema. The rest of the funds were moved to other accounts.
Crypto.com took bank account freezing actions on Ms. Manivel on February 7, but by then, $10.1 M had been moved to a different joint account and over $400,000 had been sent to her daughter, Raveena Vijian. It was also discovered that the house registration was transferred to Ms. Gangadory
Attempts to get back the cost of the house with 10% interest are in the works, even as Ms. Gangadory was, reportedly, seeking legal advice and her lawyers would be in contact.
The matter is presently in court even though the women are yet to appear or be represented in hearings.
According to the news, the mistake happened because an account number was entered in the refund amount field. So, instead of '100', '10474143' was entered and sent. Seven months and an audit later, the error was detected.
The Need for Self-Imposed Measures
There seems to be hope for Crypto.com, which recently secured registration approval from the Financial Conduct Authority (FCA) in the UK as a cryptoasset business. Based in Singapore, it has about 50 million customers and 4,000 employees. As a well-known firm with legal backing, it appears that the funds will be regained, albeit after a tough experience. This might not always be the case.
The crypto space is an active and volatile one, and mistakes can be more expensive than they would cost in other sectors. Even though regulations surrounding crypto firms are not as established as those manning traditional financial firms, the effect of an additional zero can be just as impactful as it would be in traditional financial settings.
crypto.news recently reported that Tether postponed its timeline for a full audit, which will reveal its full financial backing. This event with Crypto.com has revealed how expensive the neglect of due processes can be, and an attempt to belittle the need for transparency might come at a graver cost than one might think.
Seven months gave enough time for a lot to be done and planned by the customer. If not for an audit, the mistake might have been discovered at a time when it is too late, if at all.
This latest scenario makes one wonder about other mistakes that occur in the crypto space without the customers' knowledge. There may not be stringent rules in every area of the industry, but the earlier crypto firms take self-imposed measures to protect themselves, the better it will be for everyone.