Crypto companies cut staff in latest rounds of layoffs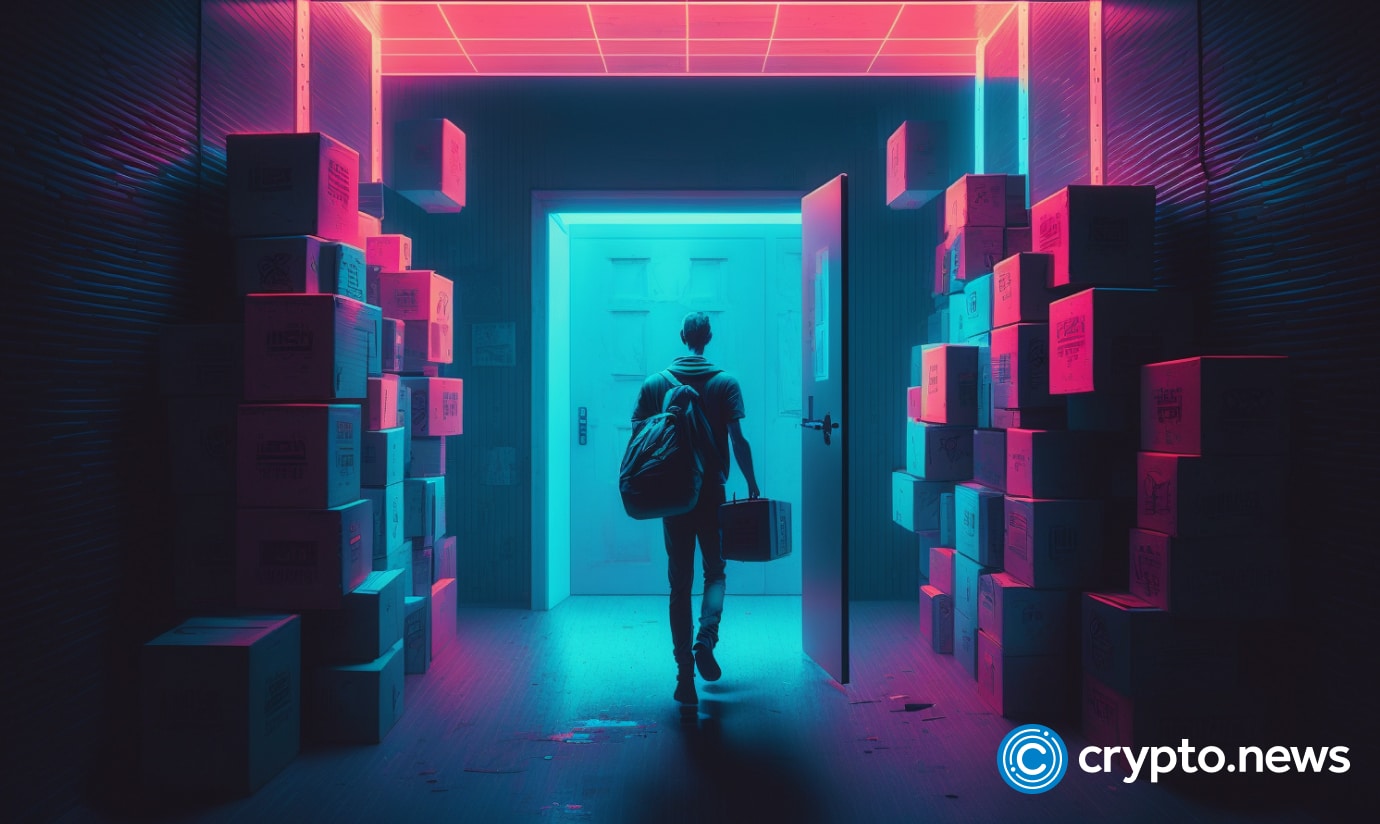 Crypto companies laid off at least 3,000 employees in January, citing market conditions and the post-FTX regulatory landscape. Let's review which businesses announced the cuts.
Last year, companies cut more than 26,000 crypto-related positions. Sadly, the bleeding hasn't stopped, as January alone has seen 2,900 crypto staff lose their jobs.
The crypto industry has experienced harsh market conditions over the past few months due to factors such as the collapse of FTX and higher interest rates. The aftermath has been challenging. More than 14 crypto firms implemented layoffs in the first month of 2023, looking to stay afloat after being hit by the crypto winter.
Huobi cuts 20% of its staff
A Huobi spokesperson confirmed that the company would be laying off 20% of its staff, totaling 1,100. The spokesperson highlighted that the current bear market is forcing them to maintain a lean team.
Since the announcement, there have been claims that the employees were told they would be paid salaries in the form of stablecoins. Hence, those that refused would be laid off. According to Chinese reporter Colin Wu, it led to protests among some employees. However, the information remains alleged as the company has not clarified the matter. 
Coinbase lays off 950 employees
Coinbase carried out the largest layoff of the month when it laid off about 950 employees. On Jan. 10, its chief executive Brian Armstrong mentioned in a memo that, in hindsight, they would have dropped more employees. He added that FTX's collapse impacted the exchange as the general market trended in red for most of the year. Further, he said that he foresees more contagion in the coming days.
The exchange mentioned that the latest cuts were a move to cut down its cost by 25% in the first quarter of 2023. All that aside, the exchange offered the laid-off employees at least 14 weeks of base pay, assistance in finding the next job, and health insurance.
Wyre hires interim CEO amid shutdown rumors
In January, Wyre was rumored to shut its operations in the first quarter of 2023. The company's CEO, Ioannis Giannaros, mentioned that it was scaling back to plan its next steps. 
However, employees claimed that the Wyre CEO sent emails detailing operations' planned liquidation and dissolution.  
The major reason Wyre could be going down is the canceled funding from Bolt. Earlier, Bolt wanted to invest in the crypto market, which they later withdrew. Wyre soon announced withdrawal limits and an interim CEO. 
Crypto.com laid off 490 of its employees
Crypto.com laid off 20% of its employees, citing the FTX collapse hindering the exchange's ambitious growth. According to the CEO, Kris Marszalek, employees that have been affected have already been notified.
The company had a total of 2,450 employees based on PitchBook data. Hence about 490 employees are now out of a job at the company. Marsalek noted that they directed the reduction towards their focus on financial management. Further, he said they have a significant year ahead as they work to restore trust in the industry.
Last year, Crypto.com laid off about 260 workers(5%) around June. From July to the end of October, it increased this number to add 2,000 more employees.
ConsenSys plans to lay off 100 staff members
ConsenSys is planning on laying off about 100 workers, as crypto.news reported. The platform is based in New York and is working on developing Ethereum-powered solutions. 
The company will provide healthcare benefits, placement services, and a severance package to the employees laid off. Based on a letter from its chief executive officer, Joseph Lubin, the move will allow them to adjust to the uncertain market conditions.
Silvergate lays off 40% of its workforce
Silvergate laid off 40% of its workers after filing a Worker Adjustment and Retraining Notification(WARN) Act at the start of the month.
The layoffs affected many company sectors, including business development, client services, information technology, human resource, and loan development. Among the jobs that they cut, about two dozen were from the senior level. In addition, the sanctions officer, chief anti-money laundering, and chief credit officer were also let go over that same time. 
The company said it increased its employee headcount rapidly in 2022 to keep up with its growing customers. However, it soon became apparent that with the industry's economic realities, it was time they managed their expenses. 
Prime Trust cuts staff by a third
Prime Trust is the latest crypto company to reduce its crypto staff, which it did by a third, about 100 employees. Majorly the communications and compliance departments were affected by the cut.
The company deals with crypto and fiat payment, regulatory and custody services for other crypto companies, including Okcoin, Abra, and Swan. Its decision to lay off some employees comes after it displays difficulties. For example, it announced it would suspend its Texas operations by the end of January after removing its application to receive an MTL(money transfer transmitter) in the state.
Even though the platform did not explain, public records show that Texas regulators charged it $30,000 for having no license while operating in the state.
Is your job safe in the crypto space?
Since Jan. 5, there have been other layoffs, such as Genesis, which laid off 30% of its staff (60 employees), and SupeRare, 30% (27 employees).
The crypto industry is quite unsettled and young. Hence, it is a cautionary tale for those working in the space or looking to start a career. The industry is also very unregulated, and it has high volatility.
However, it's worth noting that there is a new wave of regulations whereby regulatory bodies, such as the SEC, are looking to offer more regulatory structure and clarity about digital assets. Hence, there could be more stability in the market soon.