Crypto Exchange Bits of Gold Secures Capital Markets License From Israeli Regulator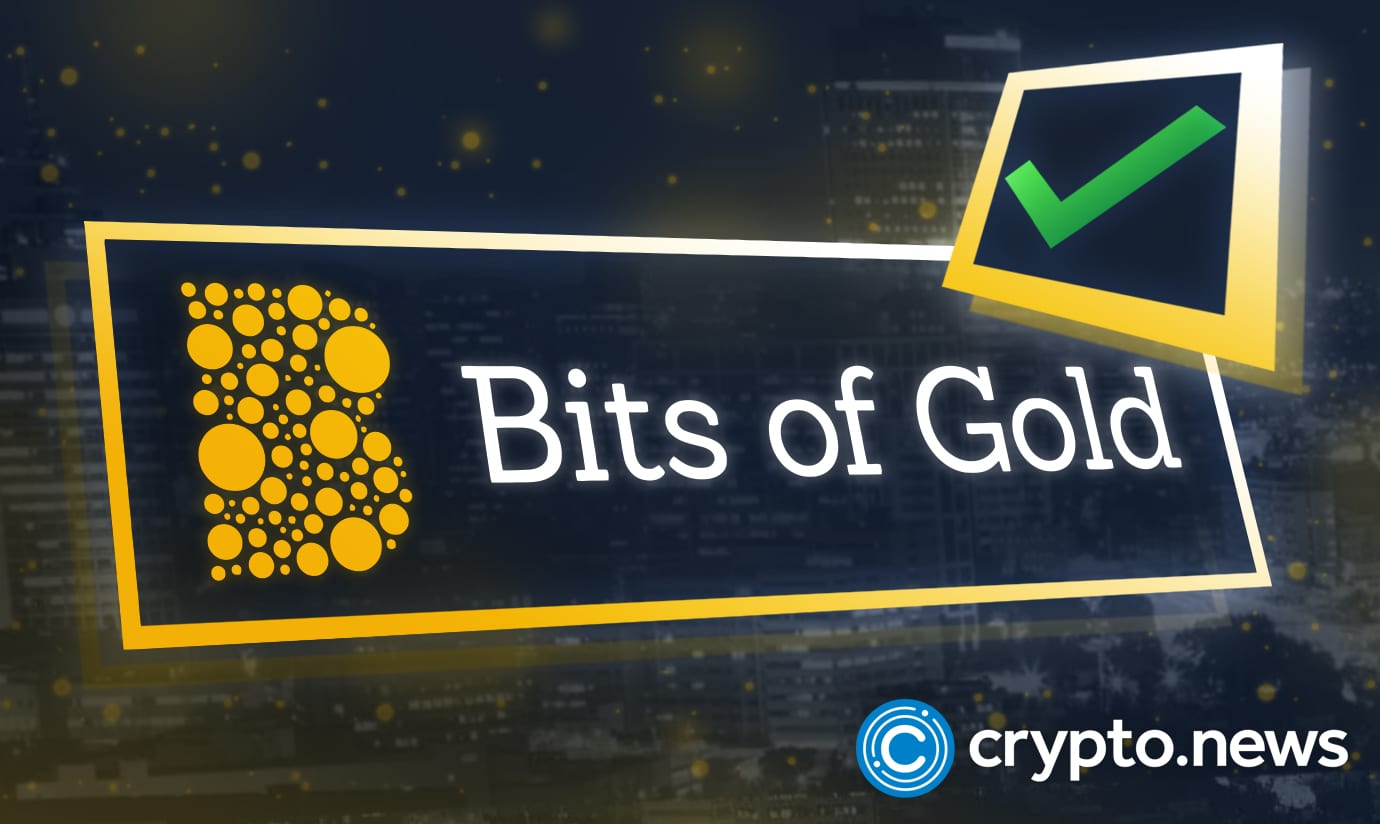 Bits of Gold, an Israeli-based crypto trading and brokerage firm, announced securing a license from Israel's financial market regulator, the Capital Markets, Insurance, and Savings Authority.
Bits of Gold Gets the Green Light From Israeli Regulator
According to Bits of Gold's social media posts on Sunday, the Israeli-based crypto exchange became the country's first crypto firm to be granted a license from the Capital Markets Authority.
As a result of obtaining the license, Bits of Gold will be capable of storing digital currencies through secured custody in a "Bits of Gold Wallet" that they have been developing for some time. It will also begin offering a service that will allow banks and other financial institutions to connect to its digital asset products.
Bits of Gold said in a public statement that the license represents the next stage in its mission of making digital currencies more accessible to the Israeli public "in a simple and secure manner."
Authorities in Israel have imposed limits on cash payments in order to curb illicit activities and accelerate the country's transition to digital payments.
Despite this, institutional acceptance has been delayed in the nation, with Israeli banks previously adverse to crypto and blocking services, citing Anti-Money Laundering (AML) concerns.
In 2017, the Israeli Supreme Court ruled that local bank Leumi was legally permitted to reject service to Bits of Gold, with the bank maintaining that the nature of Bitcoin (BTC) made it impossible for them to comply with AML regulations.
However, the Supreme Court's view had shifted by 2019, when it ruled that Leumi could not block Bits of Gold's account due to regulatory concerns, setting a precedent for other cryptocurrency businesses.
Israel's Stringent Crypto Taxation Policies
The Israeli government's implementation of new AML regulations has paved the way for greater collaboration between banks and the crypto industry. The development also mandated that crypto firms obtain a license, although those companies that requested one were granted a temporary license to continue operations.
Israel's taxation policies are a further impediment to institutional adoption. The country was recently listed as the third worst nation for crypto taxation, according to a report published on September 8 by the crypto analytics firm Coincub.
According to Coincub, sales of cryptocurrency in Israel are normally subject to a capital gains tax of up to 33%, and if the investing activity is regarded to be business linked, it is subject to income tax of up to 50%.
While Israel's financial market authority had already issued the first Israeli crypto license to infrastructure company Hybrid Bridge Holdings earlier this month, Bits of Gold is the first active broker to obtain a license.