The Crypto Industry Is Set to take Center Stage In the Upcoming US Midterms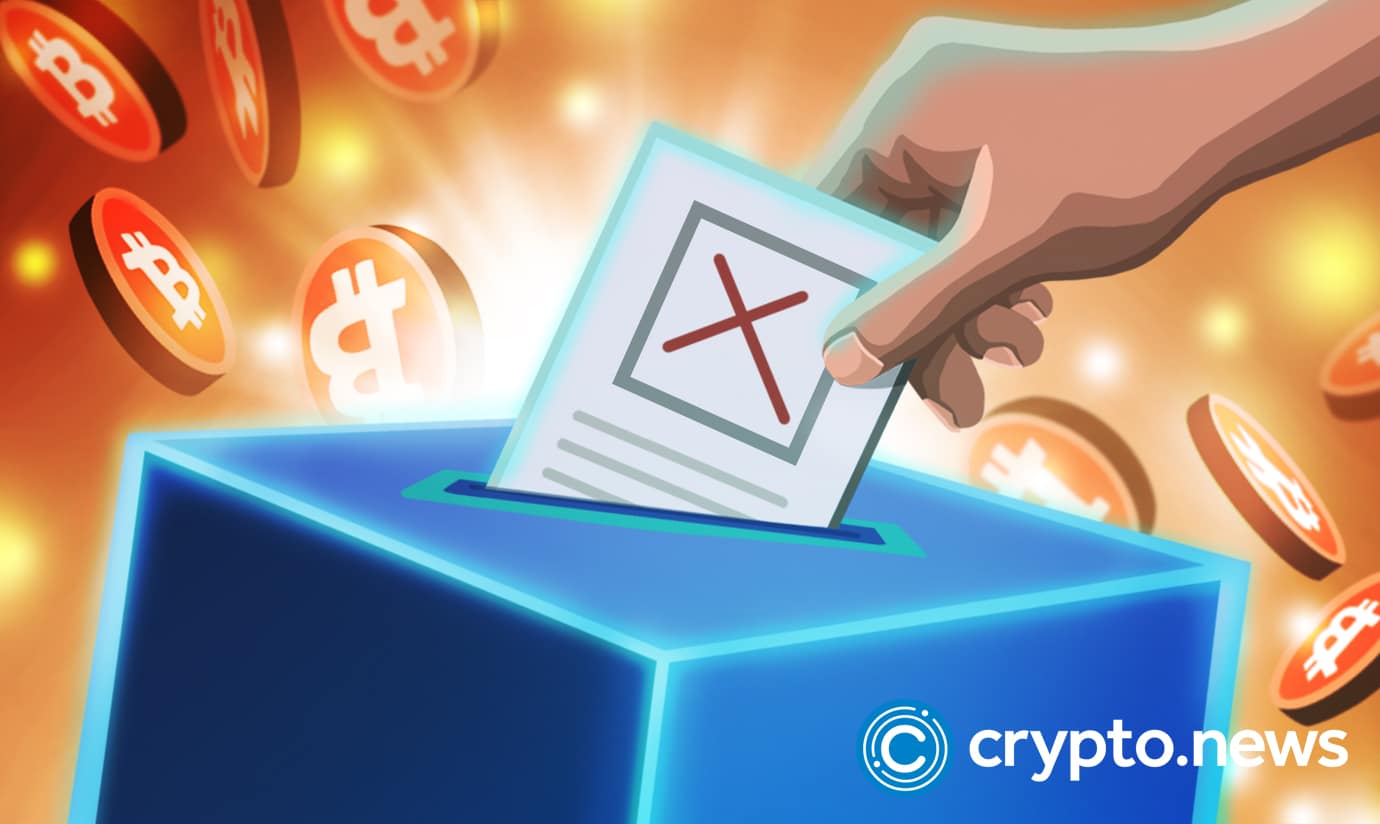 In the United States, the crypto industry is poised to have a larger role in midterm elections. The 2022 elections will determine whether the crypto sector increases political campaign spending. The Industry is now more than five times its price at the end of 2020, and November's tax law has spurred it to life.
Politics like None Other
With cryptocurrencies increasingly scrutinized by both legislative and regulatory bodies and an expanding number of rich individuals, greater involvement appears to be on the way. However, it's too soon to know whether political donations will keep up with the Industry's growth.
According to the Center for Responsive Politics, spending by 12 organizations with crypto industry ties has increased from this point in the last election. However, it is less than the overall amount spent in the 2020 election.
In the past, the Democratic Party has done well compared to the Republican Party due to the Industry's generosity. However, some crypto advocates argue that the party is at fault for a tax reporting provision in the infrastructure bill that provoked the sector.
Daniel Weiner, the director of Brennan Center's Elections, put it like this "It's a truism in American politics that when an industry grows to the point where it starts to get more political scrutiny, it's political spending also tends to balloon. It would be rare to find an example where that didn't happen."
According to a report from CQ Roll Call, individuals affiliated with 12 organizations with industry connections, including cryptocurrency platforms, investment funds, and advocacy groups, donated about 12 times more money to political campaigns in 2021 than they did in 2019 during the same stage of the previous election cycle.
Crypto, Politics, and the Midterm campaigns
Several members of Congress have stated their readiness to put their reputations on the line for the crypto sector. Greater regulatory attention, growing wealth, and the expanding size of the market are two factors that have historically led to a significant increase in political spending. It won't be a surprise to see more money flowing into cryptocurrencies.
Three senators — Ron Wyden of Oregon, Kyrsten Sinema of Arizona, and Cynthia Lummis of Wyoming are all beneficiaries of the crypto space. The admiration follows their efforts to modify the infrastructure bill's cryptocurrency provisions according to election records.
This year, Sen. Ron Wyden, a Democrat up for reelection who chairs the Senate Finance Committee, accepted at least $63,000 in 2021 from individuals with connections to the cryptocurrency sector. About $29,000 of Wyden's money came in cryptocurrencies, with some coming from people who worked within the Industry.
Sinema, who will be on the ballot for reelection in 2024, has received at least $67,000 from individuals with ties to the Industry. Individuals affiliated with investment funds supporting the sector and those affiliated with firms servicing the ecosystem, including blockchain company Paxos Trust Co. and cryptocurrency exchange Bittrex, contributed half of it.
Lummis has been a longtime advocate of cryptocurrency, and she is planning to run for office in 2026. According to her financial disclosures, she owns between $150,000 and $350,000 worth of Bitcoin. Her campaign accepts Bitcoin donations, though none were recorded in FEC filings on Feb. 2.
According to a Center for Responsive Politics report, crypto contributors have given more money to Republicans than in prior years. Still, most of them have also kept their support for Democrats. Many more members of Congress are crypto-politicians. Hence the upcoming midterms have crypto written all over them.