Crypto Lender Vauld Granted 3-Month Creditor Protection by Singapore High Court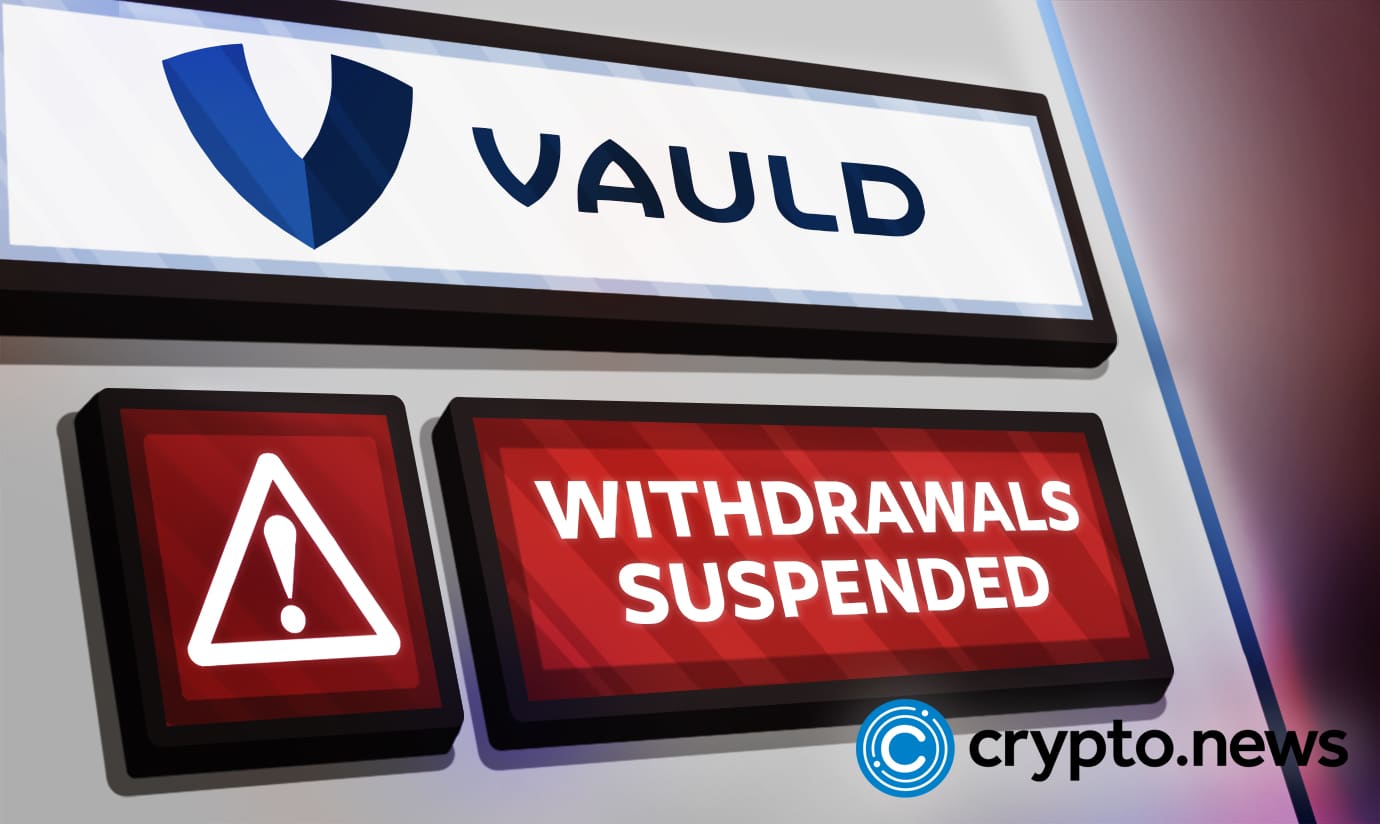 Vauld has been granted three-month protection from creditors by the Singapore High Court. Vauld's parent firm, Defi Payments Ltd, said the moratorium granted on Monday would provide it with the required breathing room to develop a restructuring plan.
Vauld Granted 3-Month Protection From Creditors
Embattled crypto lending platform Vauld, which halted withdrawals for its users last month, has been granted protection from its creditors by the Singapore High Court for three months.
Justice Aedit Abdullah reportedly denied the original request by Vauld's parent company Defi Payment Limited for a six-month moratorium on Monday, expressing concerns that a more extended moratorium "won't get adequate supervision and monitoring," according to a Bloomberg report.
Under the moratorium, Defi Payments would be safeguarded from wind-up resolutions, the appointment of a receiver or manager, and any court proceedings aimed toward the company, including any laid forth by its 147,000 creditors.
Vauld said in an updated FAQ on its website on Monday that the moratorium would give the company enough time to develop a restructuring plan and achieve a better outcome for its creditors.
The moratorium is an important procedure to provide the company with the breathing room necessary for it to formulate and consider its options carefully.
Without a moratorium, according to Vauld, creditors would "highly likely" get a fraction of their account's worth barely.
Although the new protection order expires on November 7, Judge Abdullah has stated that he will issue an extension if Vauld is transparent about their progress in repaying creditors. In addition, the crypto platform has been given two weeks to organize a creditors committee and furnish creditors with info concerning cash flow and asset valuation.
The high court judge also advised that the company investigate the idea of implementing minimum withdrawals for their remaining users.
Vaulds's Restructure Plan
With a moratorium in place, Vauld is able to focus on coming up with a restructuring plan and exploring several options for reviving the company.
The firm intends to present creditors with a restructuring proposal in the form of a thorough Explanatory Statement, including an estimate of recovery and repayment arrangements that will be made available to creditors.
Eventually, Defi Payments intends to conduct a creditors' meeting and vote on whether to approve a potential restructuring; however, no date has been scheduled.
Swift Demise
Earlier this year, Vault's fortunes took a quick turn for the worse, like those of other crypto lenders, such as Voyager Digital Ltd., Babel Finance, and Celsius Network Ltd. On June 16, the Singapore-based firm was assuring customers of its financial soundness. However, within five days, layoffs were announced.
Shortly thereafter, in early July, Vauld suspended customer withdrawals for its 800,000 users, citing harsh market conditions and a staggering $200 million in withdrawals in less than two weeks.
Darshan Bathija, the co-founder of Vauld, revealed on Twitter on July 5 that crypto lender Nexo had signed an indicative term sheet with the purpose of possibly acquiring Vauld and its assets.
At the group level, Vauld is reported to have assets worth $330 million and liabilities worth $400 million, according to an email sent out by the Chief Executive Officer on July 11 to the company's creditors. The startup raised $25 million in a Series A funding round led by Peter Thiel's Valar Ventures last year.