Bankruptcy: Voyager Prays Court to Honor Customer Fund Withdrawals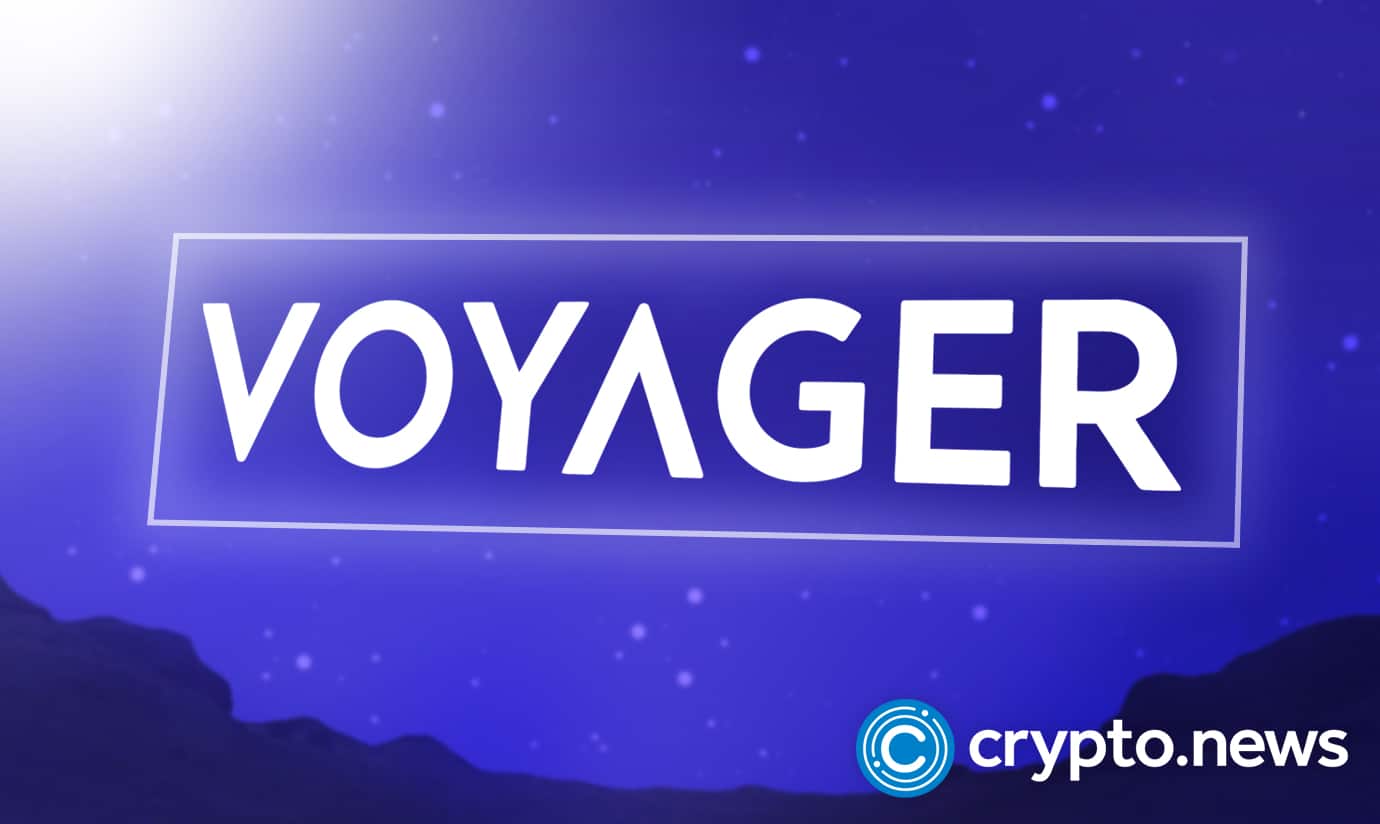 Voyager digital cryptocurrency brokerage and lending platform, has sought permission from a federal bankruptcy court to honor withdrawal requests for the $350 million worth of customers' funds held at the Metropolitan Commercial Bank, reports TheBlock on July 15, 2022.
Voyager Aiming to Regain Customer Confidence
In a bid to elevate the sufferings of its customers and regain the confidence of investors, Voyager one of the numerous victims of the crypto winter of 2022, has prayed the court handling its bankruptcy proceedings to grant it permission to honor customer fund withdrawal requests.
Voyager filed for chapter 11 bankruptcy protection last week, amidst demands by customers who are all scampering to withdraw their deposits from the embattled company.
Voyager claims it has assets worth about $1.3 billion of crypto assets on the platform, and it held more than $350 million in a For Benefit of Customers (FBO) account at the Metropolitan Commercial Bank. The lending platform also maintained that it has claims against the now bankrupt Singapore-based hedge fund Three Arrows capital exceeding $650 million.
"The debtors have determined, in their judgment, that failure by the debtors to honor withdrawals any longer could harm customers' morale during these chapter 11 cases. Reinstating access to withdrawals will alleviate concerns by customers that access to their cash held in the accounts, and integrity of the platform is restored," Voyager's July 14 filing at the U.S. Bankruptcy Court of the Southern District of New York declared.
Furthermore, Voyager is seeking permission from the court to carry on with its other financial dealings. These include continuing crypto staking service and granting related relief, conducting ordinary course reconciliation, and also the right to liquidate crypto from customers' accounts with a negative balance, amidst other financial transactions.
A Bear Market Like No Other
It's no news that the current bear market has been described by analysts as the worst in the 13-year history of crypto and Voyager, like other market participants in the crypto ecosystem, has been severely hit by the crypto markets downturn.
The bitcoin (BTC) price crashed below the psychological $20k price area on June 18, 2022, hitting a low of $17,622. At the time of writing, bitcoin (BTC) is trading around $20,661, a more than 70 percent decline from its all-time (ATH) of $69,000 in November 2021.
Earlier in July, reports emerged that some Voyager crypto investors may never get their full crypto refunds. The company made it clear that it can only assure customers with a USD deposit of their full refund on completion of a 'reconciliation and fraud prevention process,' as customers' USD deposits are held by its FDIC-insured banking partner.
It's worth noting that Voyager has always stated categorically that protecting its customers is its major objective during these difficult times. A July 5 report by crypto.news reiterated the company's effort in seeking "strategic alternatives", to best serve its customers in the long run.
Voyager made the commitment days after it halted its trading, withdrawals, deposits, and loyalty rewards on its platform. The company said at the time, that the move will give it the time to think about how to weather the storm and consider possible alternatives.
The continued bear market is adversely affecting the fortunes of companies in the 'cryptoverse.' Earlier in the month, Three Arrows Capital filed for a Chapter 15 bankruptcy.
Similarly United States-based crypto exchange Coinbase, last month retrenched almost a large chunk of its workforce, in a move the company states will " help manage cost and brace for a potential recession."
A hearing will be conducted on August 4, 2022, at 11:00 am. Eastern Time.