Crypto Lending Firm Hodlnaut Snoozes Withdrawals Amid Liquidity Issues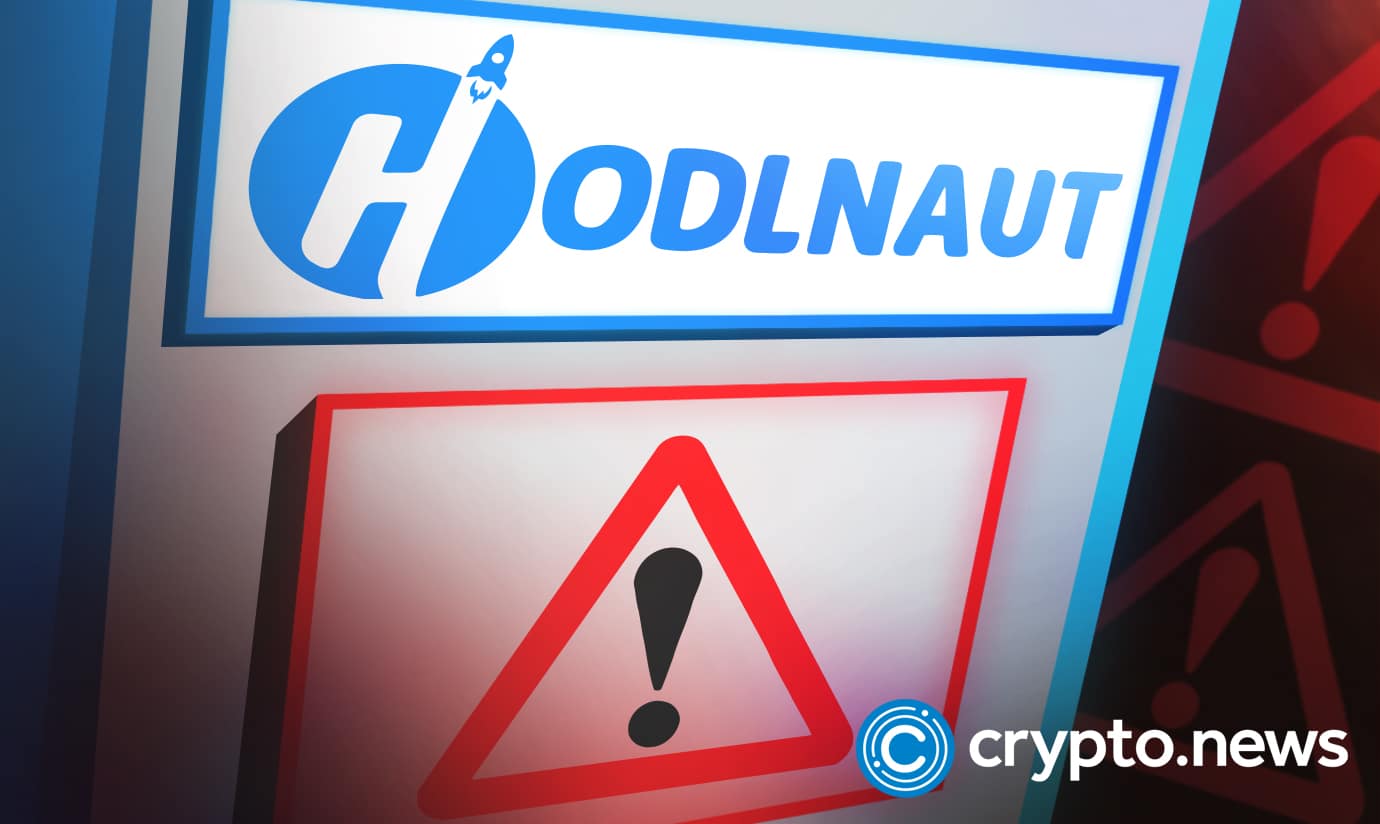 The cryptocurrency market liquidity trend is not yet over as the Singapore-based crypto lending platform, Hodlnaut is struggling to survive the heat. Hodlnaut revealed that it has ceased withdrawals and deposits on its platform until normalcy returns.
Holdnaut Halts Transactions
According to a statement from the Asian crypto lending company, it has immediately halted the deposits and withdrawals of cryptocurrencies. The exchange cited unfriendly market factors as the reason for its latest move, as it will now focus on recovering and stabilizing its assets. 
The lending platform halted token swaps and deposits as Hodlnaut disclosed that it is working with a law firm to chart its recovery path.
Furthermore, the firm noted that halting its core services is necessary after deliberations with its advisors. Plans are underway to develop a robust recovery plan and restructure the firm for optimum performance.
The platform has withdrawn its license application with the Monetary Authority of Singapore, which it had previously requested. Hodlnaut, alongside 14 other crypto exchanges, has filed for a license with the regulator to start offering token swaps. The permit is required to provide token swap services, a regulated digital product.
However, Hodlnaut reiterated that it would continue to pay out pending interest to existing customers. The platform also deactivates some of its social media handles, except for the official ones.
In addition, Hodlnaut also deleted its YouTube channel, with the founder, Juntao Zhu, restricting his Twitter account. The crypto lending firm has taken an extreme move to shield itself from the public following the latest development.
Liquidity Claims Weigh the Crypto Market Down
A wave of liquidity issues swept the digital asset industry following the crypto market meltdown. Analysts have pointed to May 2022 inflation as the main trigger for the crypto market rout.
The bloodbath hit the broader crypto ecosystem as most exchanges struggled to stay afloat. Many companies have drastically reduced their workforce to enable them to recover profits from their operations.
Celsius is the perfect example of a crypto firm that has lacked the liquidity to stay in business as it winds up due to the market correction. As of May, Celsius held up to $12 billion in customers' assets, which made it to the headlines following its inability to settle investors.
However, Celsius is not the only platform groaning under harsh market conditions. Everyone is trying to meet liquidity requirements, and such sudden events have a spillover effect on the broader industry.
Overall, the market correction has subsided, with some recovery recorded by several service providers and tokens gaining some slight value. Meanwhile, there are indications that the Federal Reserve will likely hike interest rates as it continues to battle soaring inflation. 
This will negatively impact the crypto industry as the previous increase has shown the same effect.
In the meantime, the market has slightly recovered, and many are hopeful for another bullish trend.