Crypto Market Tanks and Loses 200 Billion Ahead of the Global Market Correction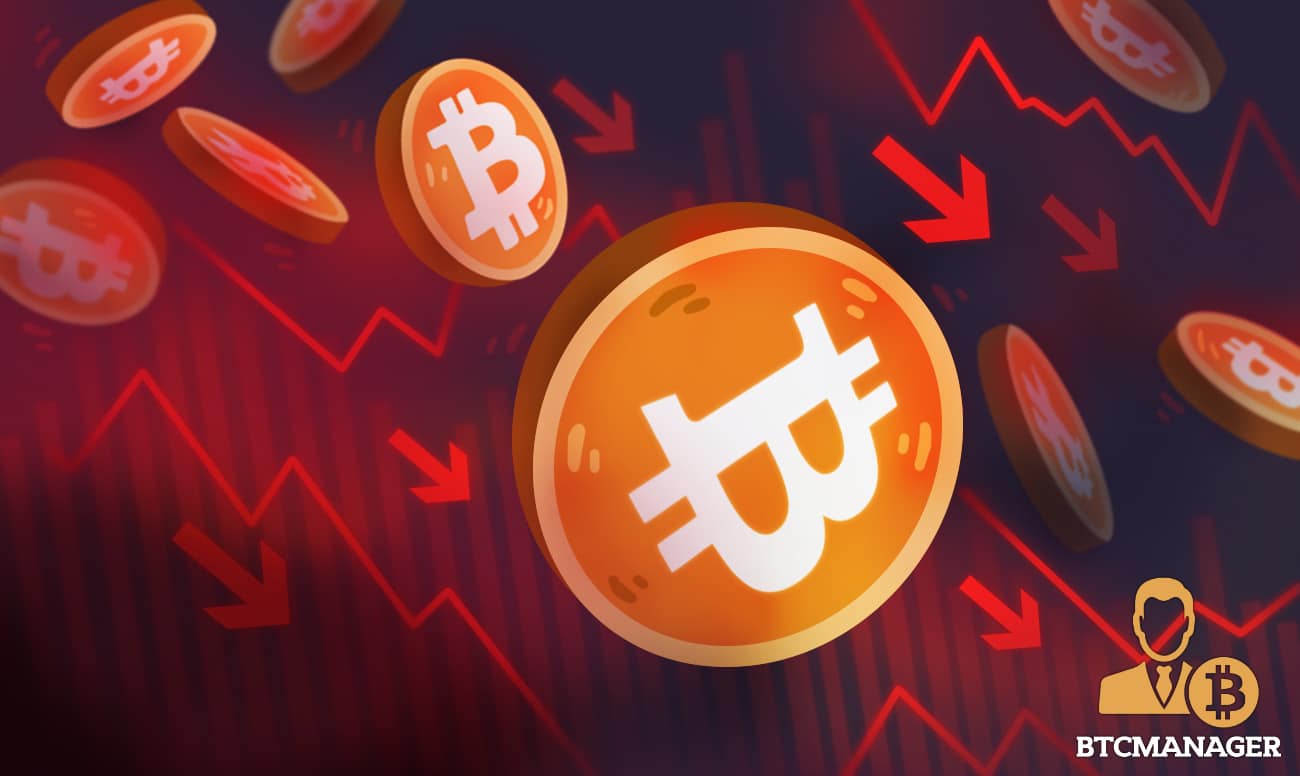 Following global stock market corrections, the cryptocurrency market has tanked. The entire crypto market is in shambles, with popular tokens like Bitcoin and Ethereum bearing the brunt of the damage. The Federal Reserve's hawkish stance has dampened investor sentiment. Also, by the expectations of early rate hikes.
Bitcoin Dominance Reduces
Over the last 24 hours, the global crypto market cap has fallen by 8.88 percent to $2.04 trillion. The loss accounts for approximately $200 billion. Similarly, the total trading volume has increased by 71.45% to $153.09 billion. Stablecoins account for 82.95 percent of trading volume at $126.98 billion, while DeFi accounts for 15.45 percent at $23.65 billion.
Today, the bitcoin dominance ratio, or BTC's market capitalization measure relative to total crypto market capitalization, fell to 39 percent. Since April of last year, the ratio hasn't been this low when cryptocurrencies were in a bear market.
Bitcoin was hit by a wave of selling, according to TradingView data. Hence, it pushed the price to an intraday low of $43,717 after bouncing around support near $46,000 for a few days. The crypto community is buzzing with anticipation as the price of Bitcoin hovers around $43,000.
During periods of market panic, some traders will typically sell altcoins that are deemed risky. The only option left for traders is to seek relative safety in BTC, resulting in a higher bitcoin dominance ratio.
At the moment, however, altcoins continue to outperform bitcoin. Hence, indicating that investor appetite for risk remains high.
Bitcoin in Danger of the Flippening?
Ethereum is roughly 50% from overtaking bitcoin as the most prominent cryptocurrency by market cap. Some analysts refer to the battle for the top spot in cryptocurrency as "The Flippening." Ether gained ground on bitcoin in several metrics last year. It includes active addresses, Google search interest, and transaction counts.
The increase in ether's market cap suggests that investors are looking for potential opportunities for returns outside of bitcoin. The enhancements to Ethereum's network may act as a catalyst to attract more ether funds than bitcoin.
What are We Expecting Next?
According to Bitcoin market analysis, the corrections were widespread. They affected both traditional and crypto markets due to the accelerated balance sheet runoff by the Fed.
When combined with impending tapering and rate hikes, the overall macroeconomic outlook for markets appears to be pessimistic. Similarly, major asset classes have been trading at absurdly high valuations disconnected from fundamentals. They added that we would most likely see a continuation of the selloff in growth, with a rotation into value and safe havens.
Meanwhile, right now, NFTs are blowing up. Opensea has already done more volume in the last four days than in the first half of last year.