Crypto Mogul SBF and Elon Musk Talked About Joint Twitter Purchase, Private Texts Show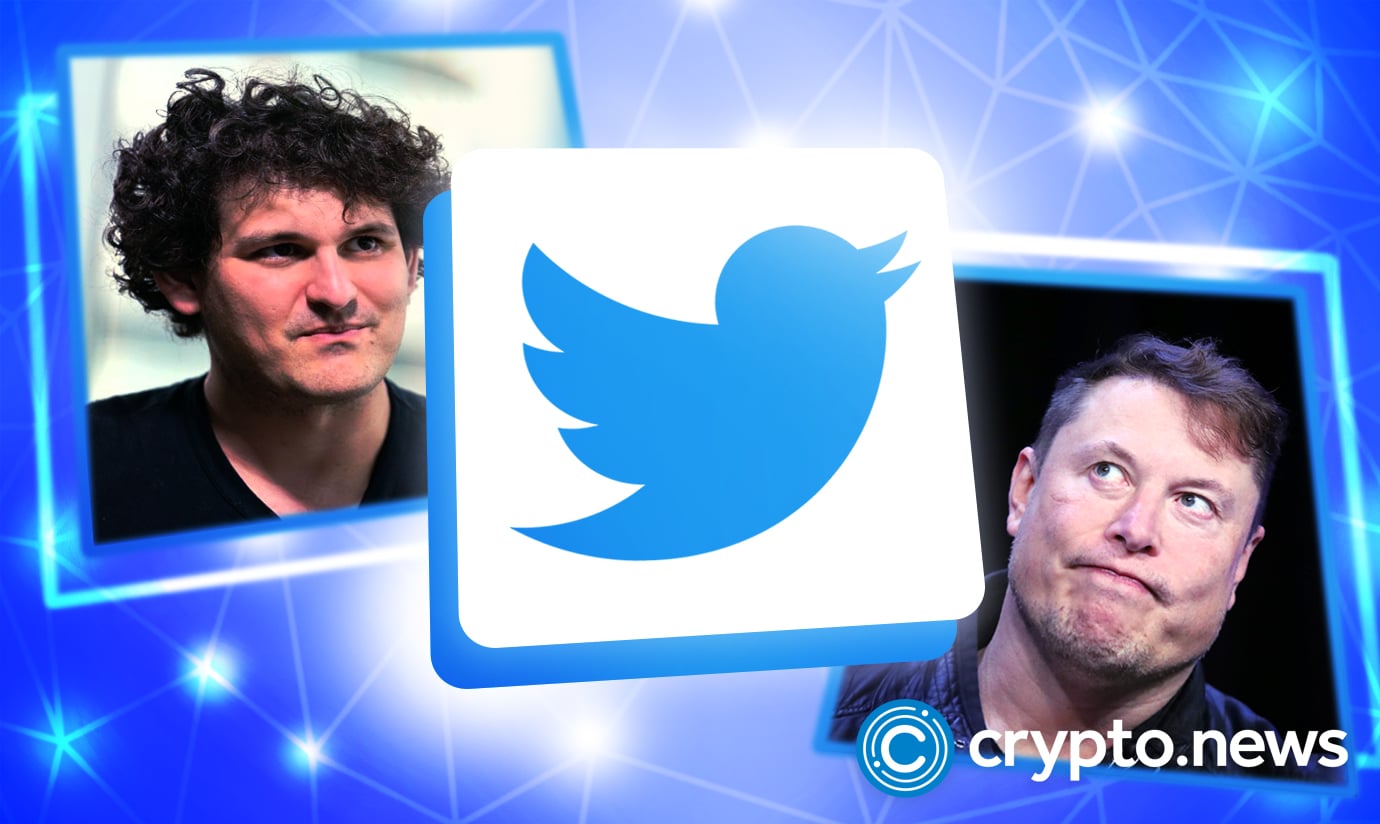 FTX CEO and crypto billionaire Sam Bankman-Fried was contemplating partnering with fellow billionaire and Tesla CEO Elon Musk to purchase the major microblogging platform, Twitter.
SBF Was To Going Commit $5 Billion to Joint Twitter Acquisition
According to Business Insider, text messages released amid Musk's lawsuit against Twitter showed that Sam Bankman-Fried, otherwise known as SBF, was "potentially interested" in buying the social media platform.
Bankman-Fried's advisor Will MacAskill sent a message to Musk in March and tried to arrange a meeting between SBF and Musk to discuss a possible joint purchase. Part of the text read:
"Hey — I saw your poll on Twitter about Twitter and free speech. I'm not sure if this is what's on your mind, but my collaborator Sam Bankman-Fried has for a while been potentially interested in purchasing it and then making it better for the world. If you want to talk with him about a possible joint effort in that direction."
MacAskill later told the Tesla chief that SBF was willing to contribute between $8 billion and $15 billion to the potential partnership deal. The advisor later discussed financing with Michael Grimes, managing director and head of global technology at the investment banking giant Morgan Stanley. Grimes later sent a message to Musk in April, stating that the crypto billionaire would give $5 billion.
The Morgan Stanley executive said of Bankman-Fried to Musk:
"I do believe you will like him. Ultra genius and doer builder like your formula. Built FTX from scratch after MIT physics. Second to Bloomberg in donations to Biden's campaign"
However, Musk seemed not to welcome the idea of collaborating with Bankman-Fried, stating that he was not looking forward to a "laborious blockchain debate" with the crypto entrepreneur.
FTX Standing Strong Amid Crypto Winter
Musk made an offer to acquire Twitter in April 2022, proposing to purchase "all company's outstanding common stock for $54.20 per share in cash." The tech billionaire was looking to make the social media company a platform for free speech. Later that same month, Twitter agreed to Musk's $44 billion buyout offer.
As previously reported by crypto.news, investors such as crypto exchange giant Binance, Ellison, Fidelity Group, and Sequoia Capital financed the Tesla CEO's Twitter acquisition bid, raising over $7 billion.
However, the deal went sour in July, with Musk pulling the plug on the buyout offer. According to the Tesla boss at the time, Twitter failed to provide information relating to the prevalence of fake or spam accounts on the platform.
Twitter filed a lawsuit against Musk in response to terminating the offer, claiming that the billionaire breached the terms of the merger agreement between both parties.
While the joint offer between Musk and Bankman-Fried did not seem to work out, the FTX boss has acquired crypto companies and offered bailouts to struggling firms affected by the ongoing cryptocurrency winter.
Recently, FTX won an auction bid over rival Binance and other bidders to acquire digital assets of the troubled crypto lender, Voyager Digital, worth over $1 billion. Bankman-Fried's company earlier revealed that it is seeking to raise $1 billion, to bring FTX's total valuation to $32 billion.