"Crypto Mom" Reminds SEC to be Friendlier with the Crypto Industry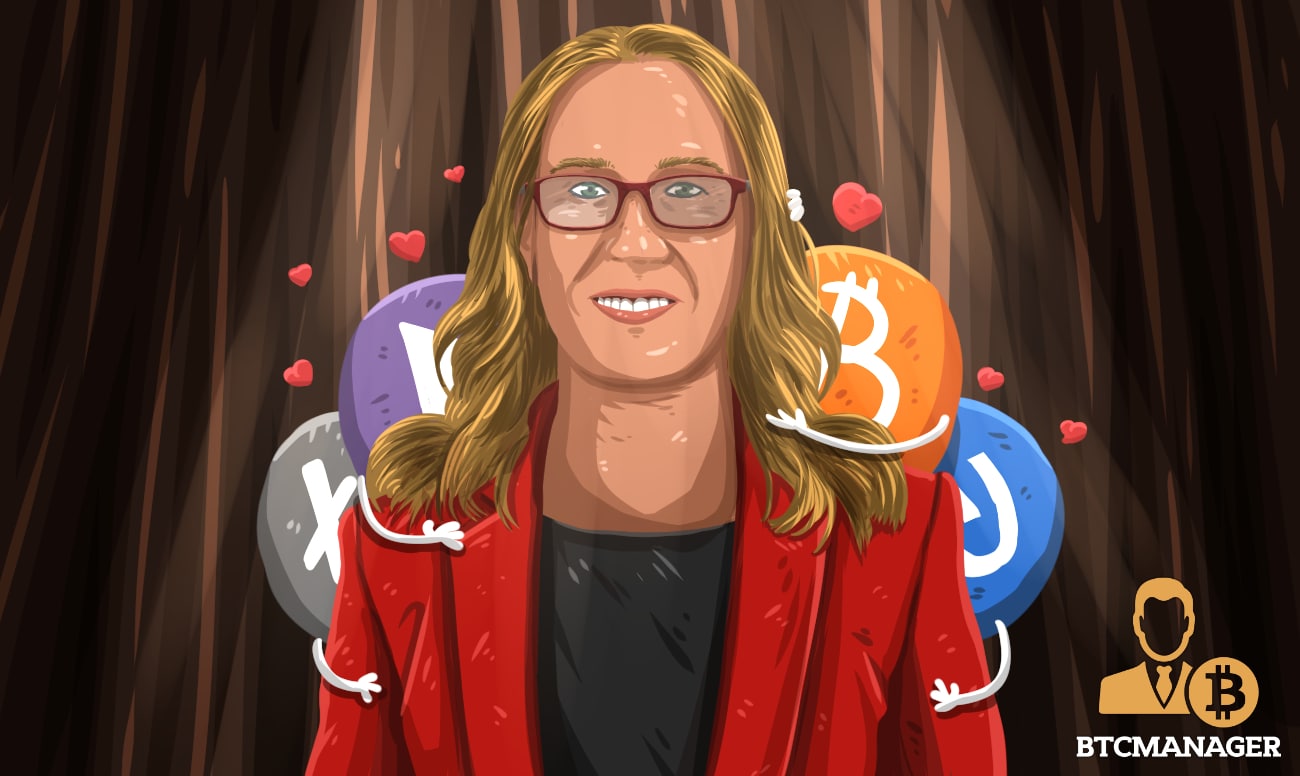 SEC Commissioner Hester Peirce, also affectionately known in the crypto community as "Crypto Mom," has once again stepped forward urging the government and regulatory bodies to embrace digital assets.
Crypto's Regulatory Love Story
She argued that the ongoing technological revolution in the realm of financial services is rich in potential and aims at having a long-term positive impact. This optimism is not the first time when Peirce has spoke her mind on the burning issue of the crypto regulation, which differs a great deal from the take of some of her colleagues within the broader regulatory apparatus.
The "Crypto Mom" spent a considerable chunk of her speech at a recent FinTech conference in San Francisco discussing the fledgling asset class. A closer look at the transcript of her presentation reveals that she mentioned Bitcoin at least a few dozen times.
Peirce was given the title of Crypto Mom after she openly expressed her dissent on the SEC decision to reject Bitcoin ETF proposals from multiple parties. During her Sep 12, 2018, speech at the event, she acknowledged her new title by saying:
"In response to my dissent, I was informally dubbed CryptoMom. I always have wanted to be a mother, so acquiring this new title was quite an honor. Admittedly, this is not the form of motherhood I envisioned, but one of the wonderful aspects of motherhood is that children are quite different than their mothers anticipated they would be."
Peirce then went on to say that when it comes to the crypto regulation, the SEC still has some distance to cover to fully relate to investors' enthusiasm. Speaking of the issue of ETF rejections, the commissioner said that the decision was made with good intention. However, she added, the regulatory body should also consider how its stringent policies could potentially backfire by discouraging investors, innovators, and other stakeholders.
To quote the Crypto Mom:
"SEC helicopters in with good intentions, but often without sufficient concern for the way its regulatory blades roil the markets, frustrate innovation, and potentially expose investors to greater risks."
Peirce suggested a five-point formula that could persuade the commission to give up the demand for government regulation as a precondition for extending a crypto product into regulated markets.
She pointed out that most decision makers in regulatory bodies "are neither entrepreneurs nor technologists." Therefore, she prescribed an "appropriate degree of humility" to the people at the helm of affairs to adequately respond to the ongoing attempts by the community to introduce innovative financial solutions.
Great reminder by @AjitPaiFCC that "Instead of viewing innovation as a problem to be regulated based on rules from the past,
government should see innovation's potential, guided by markets that embrace the future." https://t.co/ZpAdmODjVK

— Hester Peirce (@HesterPeirce) August 7, 2018
She urged the financial authority to open itself up to breakthroughs in financial technology by switching to a more flexible approach that may include allowing fintech firms to self-certify that their experiments are in line with existing laws and regulations.
Among her other suggestions was the formation of an "Office of Innovation," a new unit within SEC to provide all necessary assistance to innovators so they can seamlessly "[navigate] complicated processes."