Crypto Regulation Roundup: More Cryptocurrency Control Urged in South Korea and Thailand, France Plans to Ease Crypto Taxes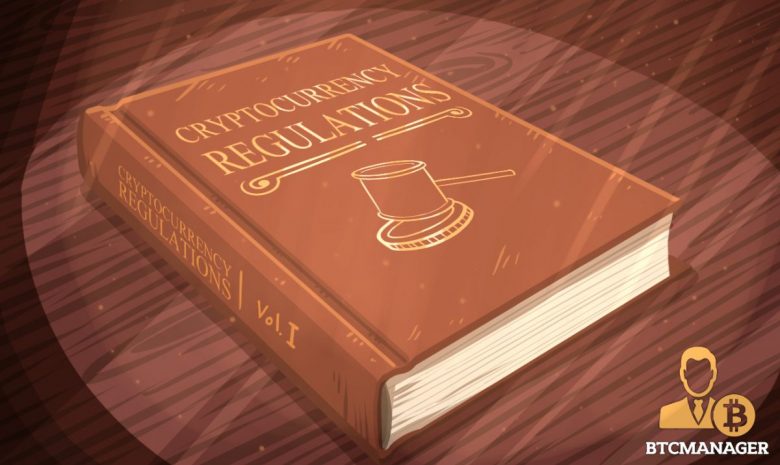 South Korea's lawyers have lobbied the government to establish a better legal framework around blockchain that would help develop the industry and protect investors. More regulation was also urged in Thailand, where on November 7, 2018, the Deputy Prime Minister has called for more measures to control cryptocurrencies and prevent them from being used to fund terrorism. Back in Europe, France saw its finance commission back plans to ease tax on bitcoin sales.
French Lawmakers Back Plans to Ease Taxes on Bitcoin Gains
The Finance Committee of the lower house of the French parliament has adopted amendments to a tax bill that will ease taxes on cryptocurrency sales. According to November 7 report from Le Figaro, a daily French newspaper, if the final version of the government finance bill (PLF) for 2019 is approved, the tax on crypto sales will be equal to capital income tax.
Any profit obtained from owning cryptocurrencies is currently taxed at a rate of 36.2 percent, while other forms of capital gains on other non-real estate assets are taxed at a flat 30 percent. However, the 30 percent tax is much higher than the tax cut proposed back in April 2018, when Le Monde reported that the Finance Committee was considering dropping capital gains tax on bitcoin from 45 percent to as low as 19 percent.
The passing of the bill would mark a major step for bitcoin adoption in France, which has been actively adjusting legislation to accommodate new technologies, including cryptocurrencies and blockchain, throughout 2017 and 2018.
In 2017, French President Emmanuel Macron said that he wanted France to become a "startup nation," while France's Minister for the Economy and Finance Bruno Le Maire said that the legal framework for ICOs in France established in September 2018, meant that the country was ready for a "blockchain revolution."
South Korean Lawyers Lobby for Cryptocurrency and Better Investor Protection Laws
South Korea's lawyers have called on the government to establish a legal framework for the cryptocurrency and blockchain sector, Reuters reported on November 8, 2018. This marks an important step for the Korean Bar Association, as it was the first time the association has publicly campaigned for specific technological or business interest groups.
The move comes as a response to the increased criticism South Korea's government has faced at home for ignoring blockchain technology, despite being home to some of the biggest and most popular cryptocurrency exchanges and blockchain startups in the world.
During a news conference held at the South Korean Parliament, Kim Hyun, the president of the Bar Association, said:
"We urge the government to break away from negative perceptions and hesitation, and draw up bills to help develop the blockchain industry and prevent side effects involving cryptocurrencies."
However, it's not likely that the government will provide the association with the quick response they wanted. According to Reuters, a spokesperson for the parliament said that the government would decide its position on blockchain regulation only after a thorough study, which is currently being done by both government and financial regulators.
Thailand Deputy Prime Minister Calls for More Control over Cryptocurrencies
While the cryptocurrency industry has started receiving more government support as the end of 2018 is nearing, mixed messages are still continuing to come from Thailand, threatening the stability of the entire industry.
The first ICO portal in the country will most likely be certified this month, according to a November 8 report from the Bangkok Post. The Securities and Exchange Commission (SEC) secretary-general Rapee Sucharitakul said that after the first portal is certified, the commission can start approving ICO offerings as early as December 2018.
A list of five digital asset business operators has also been forwarded to the Finance Ministry for final approval.
However, a much less positive sentiment towards cryptocurrencies and ICOs has come from the country's Deputy Prime Minister, Wissanu Krea-ngam, who called for more measures implemented that would prevent their abuse.
During the Counter-Terrorism Financing Summit held on November 7, Krea-Ngam said that the legal measures implemented to prevent the misuse of cryptocurrencies were not enough, as an increasing number of terrorist operations are being funded by cryptocurrencies.
Krea-Ngam also stressed the need for experts on money laundering and terrorism to update their knowledge of cryptocurrencies, as they lag behind tje criminals they should be pursuing.
And while the 2018 executive decree on digital asset businesses and the 2016 act on counter-terrorism financing and highly destructive weapons gave the country "some leverage," Krea-Ngam said that "the laws need to be amended in the future so that we can better keep up with technological changes."