Crypto trends: Aptos recovers, THORChain is firm, VC Spectra surging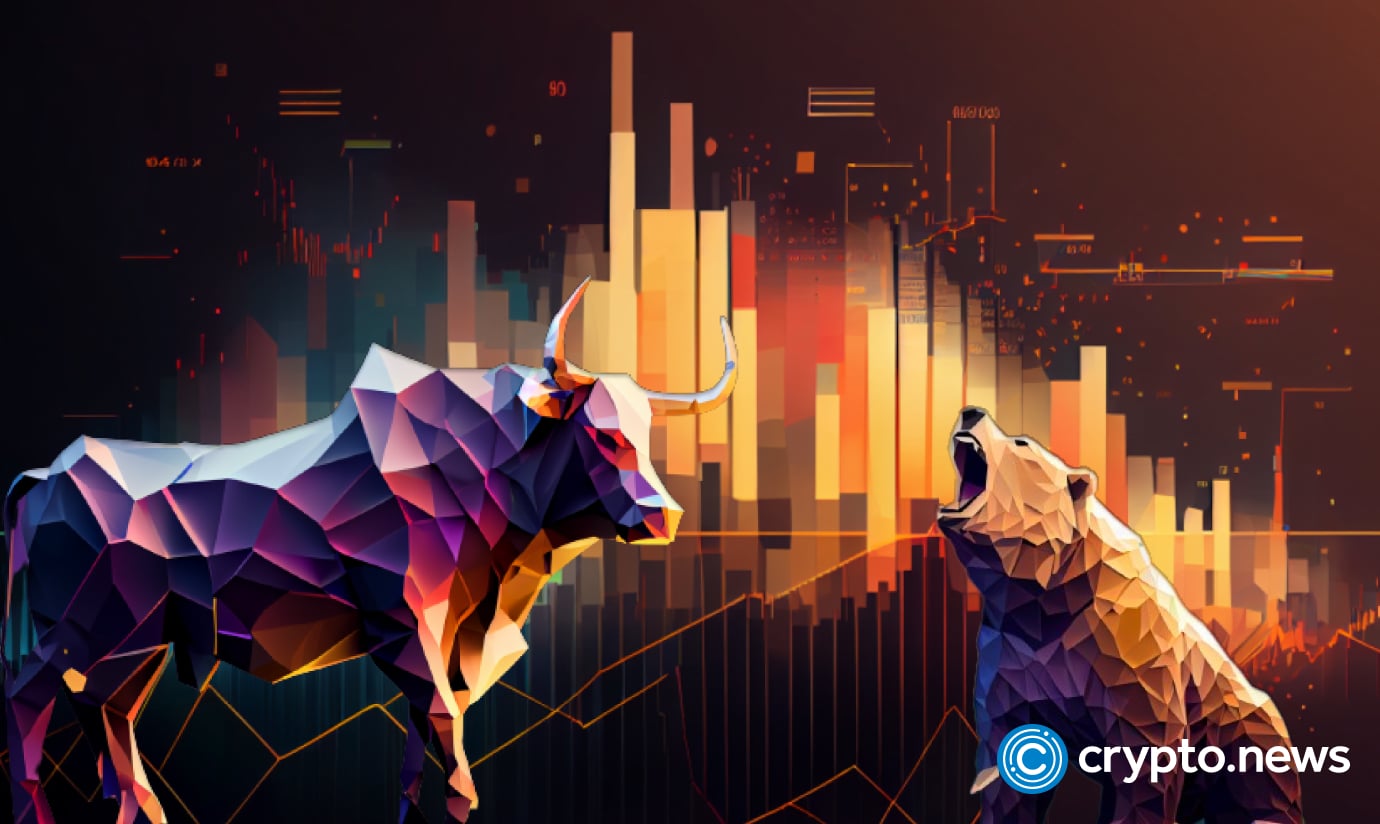 Crypto market participants are upbeat as leading altcoins like THORChain (RUNE) and Aptos (APT) turn higher. VC Spectra (SPCT) is also rallying in the ongoing presale.
Summary
Aptos' AIP-21 may drive prices above $11 by January 2024.
THORChain can reach $8 due to USD-pegged TOR loans.
VC Spectra price is up by 725% in stage 4 of presale.
Aptos may break above the immediate resistance level
Aptos is approaching a critical vote scheduled for Nov. 26, which will decide the fate of a key upgrade, v1.5 (AIP-21).
This update aims to introduce a range of enhancements and features that define the future of Aptos.
Initially, Aptos implemented on-chain token issuance, but the existing standards lacked the flexibility to incorporate cutting-edge features such as ownership restrictions.
AIP-21, if approved, will establish a standard for fungible assets (FAs) using Move Objects.
The community has endorsed the developers' vision, and user activity on the blockchain is rising.
Despite APT falling to around $7 in early November, market analysts remain optimistic. They expect prices to break above immediate resistance levels as prices recover above $9.8 by the end of the year.
Experts: THORChain may surge to new highs
THORChain has been on an uptrend, driven by the protocol's strengthening initiatives.
On Oct. 21, THORChain introduced its lending feature, enabling users to access USD-pegged TOR loans using Bitcoin (BTC) and Ethereum (ETH).
Also, on Nov. 15, THORChain integrated a decentralized identity provider (DID) platform and partnered with Zapper, simplifying user interaction.
THORChain adoption has been driven by these strategic moves, which have also pumped prices.
Between Oct. 21 and Nov. 15, 2023, RUNE rallied by 268.96%, rising from $1.65 to $6.05.
Considering the increasing adoption and momentum, market analysts expect THORChain to reach $8 by January 2024.
VC Spectra presale, SPCT rising
VC Spectra is garnering attention from both experienced and novice crypto investors. The platform distinguishes itself with its approach to asset management and sustainable income generation.
Leveraging the expertise of venture capitalists and risk managers, VC Spectra scrutinizes the investment potential of each project. This rigorous process contributes to the blockchain's growth and enhances investor safety.
VC Spectra offers an investment platform focussing on sustainability and profitability.
In stage 4 of the presale, SPCT, the native token of the VC Spectra platform, is up 725%, rising from $0.008 to $0.066. Supporters expect token prices to reach $0.080 by the end of the presale.
Learn more about the VC Spectra (SPCT) presale here:
Presale: https://invest.vcspectra.io/login
Website: https://vcspectra.io/
Telegram: https://t.me/VCSpectra
Twitter: https://twitter.com/spectravcfund
Disclosure: This content is provided by a third party. crypto.news does not endorse any product mentioned on this page. Users must do their own research before taking any actions related to the company.