Cryptocurrency Exchange Huobi Creates a Communist Political Commitee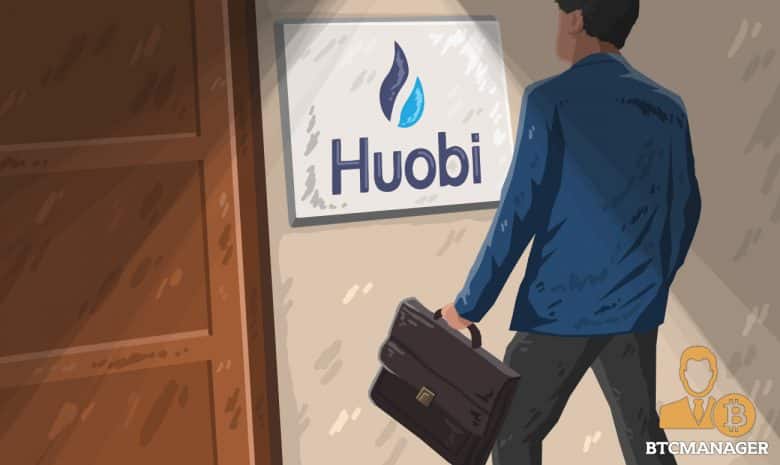 Huobi, the third largest cryptocurrency exchange platform by trading volume has set up a communist party committee; a moved dubbed as a "milestone" by the company founder, reports South China Morning Post, November 19, 2018.
Political Arm Set Up by Huobi Subsidiary Beijing Lianhuo
Established in April 2018 with an initial capital of $2.9 million, Beijing Lianhuo Information Service Co. Ltd. is a subsidiary of Huobi. Notably, Huobi CEO and founder Li Lin have a 99 percent stake in the newly christened subsidiary.
The move by Huobi is seen as an attempt to strengthen ties with the notoriously anti-crypto Chinese government. Interestingly enough, the practice of setting up a political arm of an entity has been a long followed one among the state-owned Chinese companies.
However, in recent times, industry leaders from the private sector have joined in the trend launching their party committees. Some of the heavyweights include gaming behemoth Tencent, "Chinese Google" Baidu, smartphone brand Xiaomi, and Alibaba, among others.
Analyzing Huobi's case in isolation, it stands out for being the first Chinese blockchain enterprise to establish its political arm. Company CEO Li Lin lauded that decision as a "milestone," per local media outlets. Lin attributed Huobi's success in the crypto and DLT industry to its constant efforts to promote blockchain industry in the country.
About the creation of the communist committee, Cao Zhou, a party official from Beijing's Haidan district stated:
"We must enhance the party's political leadership, and carry out the party's principles and policies in private enterprises."
China's Crypto Diktat
While the Asian giant has emerged as one of the global hotbeds for blockchain technology, China has been rather strict with its stance towards cryptocurrencies.
The Chinese have not shied away from showing their love for the distributed ledger technology, as BTCManager reported on July 25, 2018, how Nanjing city of China's Jiangsu province, announced a massive $1.48 billion fund for investment in blockchain technology.
Conversely, fearing an economic upheaval in the country due to digital currencies, China's government effectively banned all ICOs and cryptocurrency businesses in the state earlier this year. The ban took a bad form when the Chinese internet giant Baidu banned cryptocurrency related discussions on its platform in August 2018.
Despite the obstacles in the Chinese market, Singapore-based Huobi continues to expand its operations throughout the world. BTCManager reported on July 2, 2018, how the cryptocurrency exchange launched OTC trading service and office in London.