Cryptocurrency Exchange Zeniex Terminates Service after Government Crackdown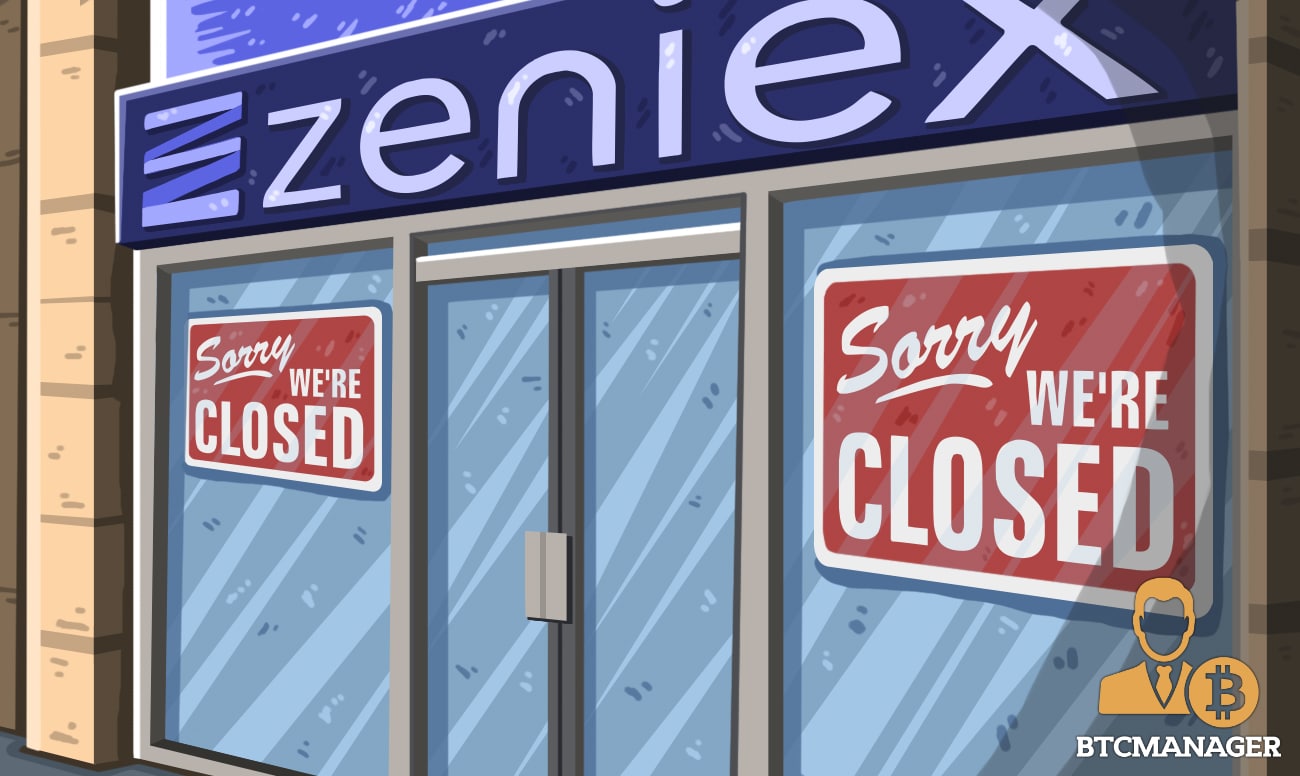 South Korean cryptocurrency exchange Zeniex will terminate its services due to increasing government pressure on unauthorized digital currency exchanges. According to Zeniex's website post, published on November 9, 2018, the cryptocurrency exchange noted that operating amidst a government crackdown on the industry will be a challenging feat.
Closing Down Due to Government Pressure
The cryptocurrency exchange opened on May 8, 2018, with the intention to push the cryptocurrency financing industry forward. Zeniex, however, noted that it would be challenging and hard for the exchange to continue operating due to the many recent issues.  Zeniex's services will officially terminate on November 23, 2018.
All cryptocurrency assets, except the ZXG token, need to be withdrawn before the end of the service date. As of November 23, Zeniex will terminate everyone's service. The company will provide further information to its users through email and phone calls before November 2018.
Zeniex also mentioned in a separate announcement that their ZXG Crypto Fund No.1, a cryptocurrency fund with management services from cryptocurrency experts, will also be abolished. While the ZXG token was going to be listed on cryptocurrency exchanges, the company felt that it would be too hard to operate in a high-pressure environment from South Korea's financial authorities.
The company will halt ZXG trading on November 9, 2018, and will return ETH in exchange for ZXG on November 12, 2018.
South Korea's Strict on Cryptocurrency Exchanges
South Korea has been quite strict on cryptocurrency exchanges. On October 30, 2018, the Financial Services Commission (FSC) and the Financial Supervisory Service (FSS), announced that they would increase investigations on cryptocurrency exchanges, companies, and funds.
The FSS and FSC specifically referred to Zeniex and their ZXG Crypto Fund No.1 in their statement. They mentioned that Zeniex never registered with the FSS and "none of the management company, sales company, nor trustees have been approved by the Financial Services Commission." Zeniex violated South Korea's capital markets law for their lack of registration. The financial authorities have handed over their investigation into Zeniex to the prosecutor.
Zeniex noted that although funding was through its platform, overseas management companies conducted the recruitment and issuing of the tokens.
Since the company raised less than one billion won ($878,080), Zeniex believes that they are not liable to report. Despite their firm stance, the company has terminated their services and will close down the company due to the South Korean regulators crack down on unauthorized cryptocurrency funds.