CULedger's Blockchain Identity Solution Adopted by Three Credit Unions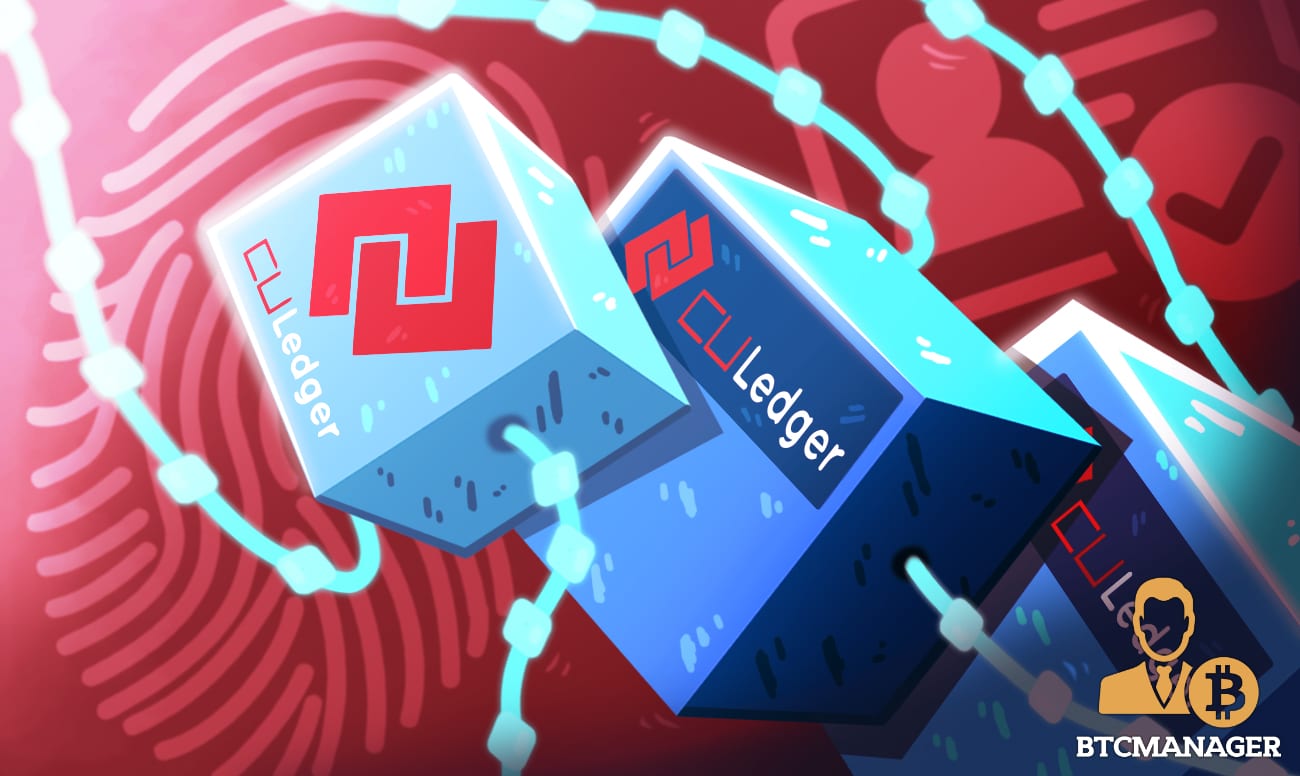 CULedger, a leading credit union service organization (CUSO) headquartered in Denver, United States, has announced that three credit unions, including TruWest Credit Union, Desert Financial Credit Union, and Unify Financial Credit Union, have successfully integrated its MyCUID distributed ledger technology (DLT) based identity verification solution into their operations, reports FintechFutures on December 16, 2019.
Major Adoption

In a bid to eliminate high-risk transactions such as those carried out over the phone and make it harder for bad actors to orchestrate attacks, three United States-based credit unions have integrated CULedger's MyCUID blockchain-based identity verification solution into their processes.
Per sources close to the matter, CULedger has stated that its MyCUID solution allows users to easily verify their identity by simply using the biometric features on their smartphones, including voice, fingerprint or facial recognition.
This way, users will no longer have to bother about creating complex usernames and passwords, whilst time taken to verify peoples' identities will also be reduced significantly.
As reported by BTCManager earlier in March 2019, CULedger partnered with IBM to build its MyCUID solution upon Hyperledger Fabric 
Eliminating Complexities 
Commenting on the integration of the solution, Ron Amstutz, executive vice president of Desert FCU explained that CULedger's MyCUID system eliminates complexities and makes the ID verification process less cumbersome.
"Once my credit union completely verified my identity and issues my MyCUID credential, it can be trusted and accepted by other institutions such as medical and government," he declared, adding:
"We're excited to eliminate the need for usernames and passwords. I have hundreds of passwords and imagine many of our members do too. With MyCUID, we're able to reduce that burden with a safer, more secure solution."
In addition to making ID verification easier, the team claims the MyCUID solution also significantly reduces the amount of time required to verify a member's identity from 50 seconds to just 10 seconds or less.
The team says MyCUID also allows credit unions to connect with their members more easily, at a larger scale, while also providing users with more unique capabilities.