The Current State of ICO Regulations Across the Globe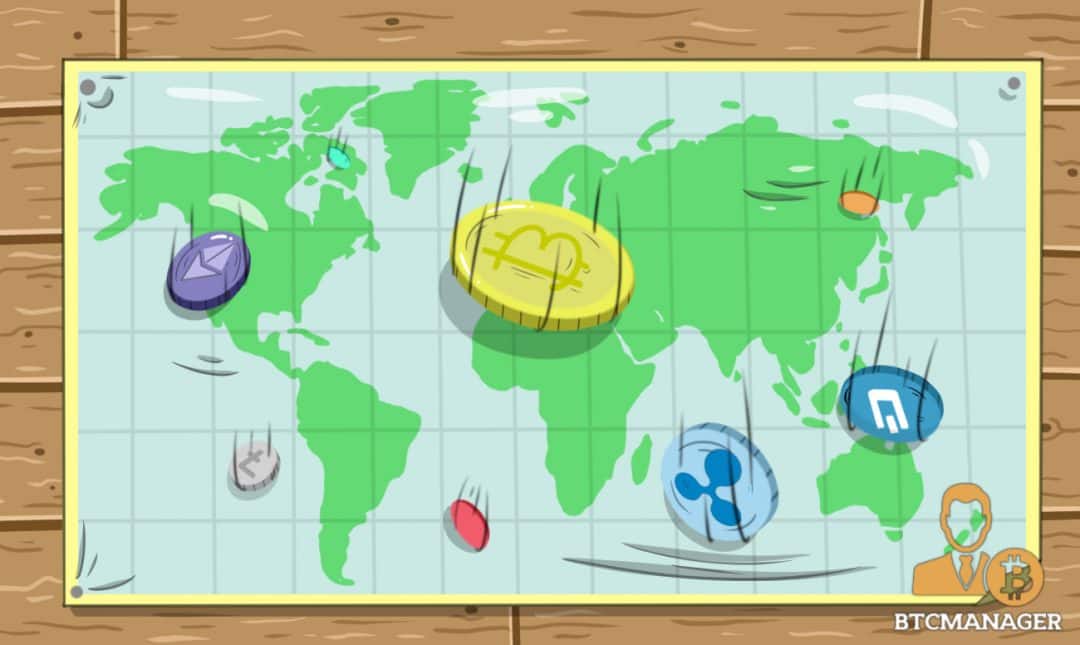 The year 2017 has been the year of initial coin offerings (ICOs). This innovative new form of financing that involves issuing a new digital token to early investors of a (usually) blockchain-based project in exchange for bitcoin or ether has managed to raise over $2 billion in funding since the start of the year. This figure even surpasses that of traditional VC funding of bitcoin and blockchain startups year-to-date.
One of the reasons why ICOs have become such a popular method of funding is because this market segment was entirely unregulated until this summer. Anyone with sufficient technical knowledge could launch their own digital token linked their existing business or startup idea. However, that is now changing.
On July 25, the U.S. Securities and Exchange Commission (SEC) was the first financial regulator to issue a statement about initial coin offerings regulations. Since then, several other countries have followed suit.
ICO Regulations by Country
In this guide, you will discover the current state of ICO regulations all the countries that have issued statements on the legal status of token sales.
Canada
Canada's financial regulator, the Canadian Securities Administrators (CSA), announced on August 24 that securities law could now apply to initial coin offerings if the newly issued digital token can be categorized as a financial security. If that is the case, the company needs to seek regulatory guidance prior to conducting its token sale.
"Any business that is planning to raise capital through an ICO [….] should consider whether it involves a security. Businesses should also contact their local securities regulatory authority to discuss possible approaches to complying with securities laws," the statement reads.  
China
In a move that surprised the market, seven Chinese regulatory agencies issued a joint statement declaring that initial coin offerings are a form of unauthorized, illegal fundraising and that all individuals and companies within the People's Republic are prohibited from launching token sales to fund their business ventures.
China was the first country to issue a full ICO ban stating that ICOs are linked to suspected fraudulent business ventures. Shortly after China issued the ICO ban, lawmakers also communicated to bitcoin exchanges that they will need to shut down and that digital currency trading on exchanges will also be prohibited.
Some believe, however, that this cryptocurrency crackdown is only temporary as China seeks to regulate the industry and that exchanges will soon be opened again and that token sales could also continue again at a later point in the future.
Hong Kong
Unlike mainland China, Hong Kong has published ICO regulations that are more accommodating for startups. The Securities and Futures Commission (SFC) published a statement on September 5 that states that digital tokens that fall under the definition of securities are subject to Hong Kong securities law and, therefore, fall under the SFC's regulatory scope.
"Shares, debentures, and interests in a CIS are all regarded as securities," according to the Securities and Futures Ordinance (SFO). Hence, if newly issued digital tokens carry strong resemblances to these securities, they will require regulatory approval.
The Isle of Man
The Isle of Man is a self-governed island off the coast of the U.K. that is known for its liberal financial regulation. This is also reflected in the new regulatory framework for ICOs, called the Isle of Man Registered Designated Business ICO, which is aimed at opening the doors for blockchain startups who want to incorporate on the island to launch AML and KYC compliant token sales.
While the regulatory framework has not yet been officially announced, the Head of Operations for Fintech and Digital Development at the Isle of Man's Department of Economic Development, Brian Donegan, has confirmed it is in development and will soon be finalized and made public.
Gibraltar
The Gibraltar Financial Services Commission issued a statement on September 22, which states that starting from January 2018, a new framework will regulate Gibraltar-based companies that use blockchain technology to "store or transmit value belonging to others."
Additionally, the financial regulator indicated that token sales could also come under regulatory scrutiny going forward, stating that it is "considering a complementary regulatory framework covering the promotion and sale of tokens, aligned with the DLT framework."
To date, however, initial coin offerings are still unregulated in Gibraltar according to its financial regulator.
Singapore
Singapore's financial regulator, the Monetary Authority of Singapore (MAS), published a statement that read: "[…] the offer or issue of digital tokens in Singapore will be regulated by MAS if the digital tokens constitute products regulated under the Securities and Futures Act (Cap. 289) (SFA). MAS' clarification comes in the wake of a recent increase in the number of initial coin (or token) offerings (ICOs) in Singapore as a means of raising funds."
In other words, similarity to Canada, Hong Kong, and the U.S., the sale of a new digital token will fall under the MAS's regulatory scope if the tokens are de facto securities of the issuing company.
South Korea
South Korea followed in China's footsteps and surprised the cryptocurrency community by also banning future initial coin offerings. On September 29, the South Korean Financial Services Commission announced that all types of digital token sales would be banned as this type of financing activities needs to be carefully monitored and controlled.
Similarly to China, we could potentially see this outright ban overturned once adequate digital currency regulations have been issued by lawmakers.
Switzerland
Switzerland's financial regulator, the Financial Market Supervisory Authority (FINMA), issued a statement that announced that the regulator plans to investigate all ICOs held within its borders in an attempt to identify if certain types of ICOs may fall under their regulatory scope and to crack down on fraudulent token sales.
Switzerland is one of the most cryptocurrency-friendly countries in the world and is the home to a leading blockchain hub called the Crypto Valley.
United Kingdom
The Financial Conduct Authority in the U.K. has been known to be very fintech-friendly and does not view digital currencies as a threat to the country's financial system. In fact, there are several blockchain startups in the FCA's Fintech Sandbox who are developing cryptocurrency-based financial solutions with support from the regulator.
The FCA's innovation-friendly stance is also demonstrated it its statement warning about initial coin offerings. The statement highlights the risks of investing in token sales and recommends conducting adequate research before investing in an ICO.
"You should only invest in an ICO project if you are an experienced investor, confident in the quality of the ICO project itself (e.g., business plan, technology, people involved) and prepared to lose your entire stake," the FCA stated in its issued warning.
However, it gives no indication of wanting to regulate this sector at this time.
United States
Finally, on July 25, the U.S. Securities and Exchange Commission (SEC) published a statement that highlighted the risks associated with investing in initial coin offerings and announced that digital tokens that effectively act as securities of the issuing company would fall under U.S. federal securities law going forward.
That means that any new startup launching an ICO will either have to fall under the S.E.C's regulatory scrutiny or will have to demonstrate that its tokens are not de facto securities.
Token sale regulations are also expected to be issued soon in Russia and other European nations.