DeFi in the Early Stages of Growth and Development, Yet the Potential is Glaringly Obvious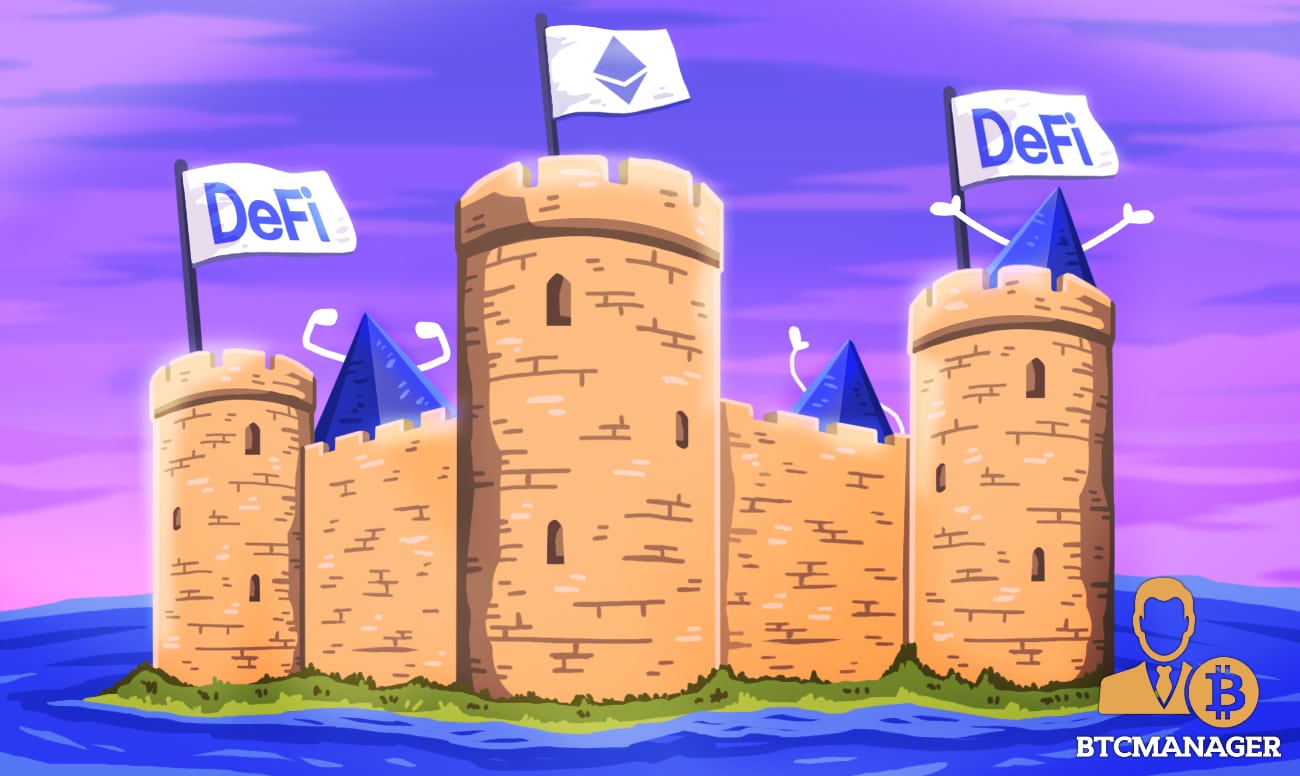 Emerging as a central theme in 2019, DeFi took the crypto world by storm, championed by the likes of Maker, Compound, and dYdX. Industry insiders building these products still believe it is too early to predict the direction this nascent innovation will take, while traditional institutions are putting some skin in the game despite their skepticism, as reported by Financial Times, December 30, 2019. 
A New Era of Finance with a Scoop of Dubiety
Banks, depositaries, clearinghouses, and custodians are a few examples of financial institutions that exist separate from one another but with an intertwined purpose of fulfilling what is in the current financial stack. DeFi, or decentralized finance, which has gained much traction over the course of 2019 aims to consolidate all of these entities into one single protocol, thereby eliminating the bureaucracy that middlemen bring into the equation.
Stalwarts of the traditional age of finance led by Silicon Valley and Wall Street, have embraced the cryptocurrency industry despite the gargantuan regulatory barriers that are gradually unraveling. The core thesis is that it is better to lose a little in an opportunity that was worthwhile than to lose out by having no exposure to the forthcoming financial revolution.
From Silicon Valley, Andreessen Horowitz leads the pack in DeFi with investments with Maker Protocol and Synthetix. Other large funds like Union Square Ventures and Sequoia-led Paradigm have joined funding efforts alongside early investors like Angelist's Naval Ravikant. As one would guess, the promoters behind these funds are not sinking all of their eggs into the basket that is the cryptocurrency industry, but they certainly see the skewed risk-reward that makes investing in this space so appealing.
Reshaping Finance
Your run of the mill 'crypto bro' finds it difficult to find any fault with Bitcoin and the industry at large, touting it to be the next big thing with pure exuberance. But even the people behind the largest financial protocols in the space are integrating a healthy dose of skepticism in their mental frameworks.
Robert Leshner, co-founder of Compound, believes the current stage of DeFi is currently optimal for researchers and sophisticated speculators. Brendan Forster, COO at Dharma, is slightly more optimistic because DeFi is a niche in cryptocurrency that encourages savings, stability, and sustainability, as opposed to the loft ambitions of the "when moon" mindset that notably ran amok in 2017's ICO boom.
The risk of the protocol on which DeFi products are built being unable to scale is another fundamental risk that is being addressed by constant scaling efforts by the likes of Ethereum, where most of DeFi resides, as well as its competition. With nearly $700 million locked in DeFi at the moment, from $200 million at the start of 2019, it is becoming increasingly difficult to ignore it as we approach 2020.