Despite Strict Regulations, Americans Invest in ICOs Using One Simple Trick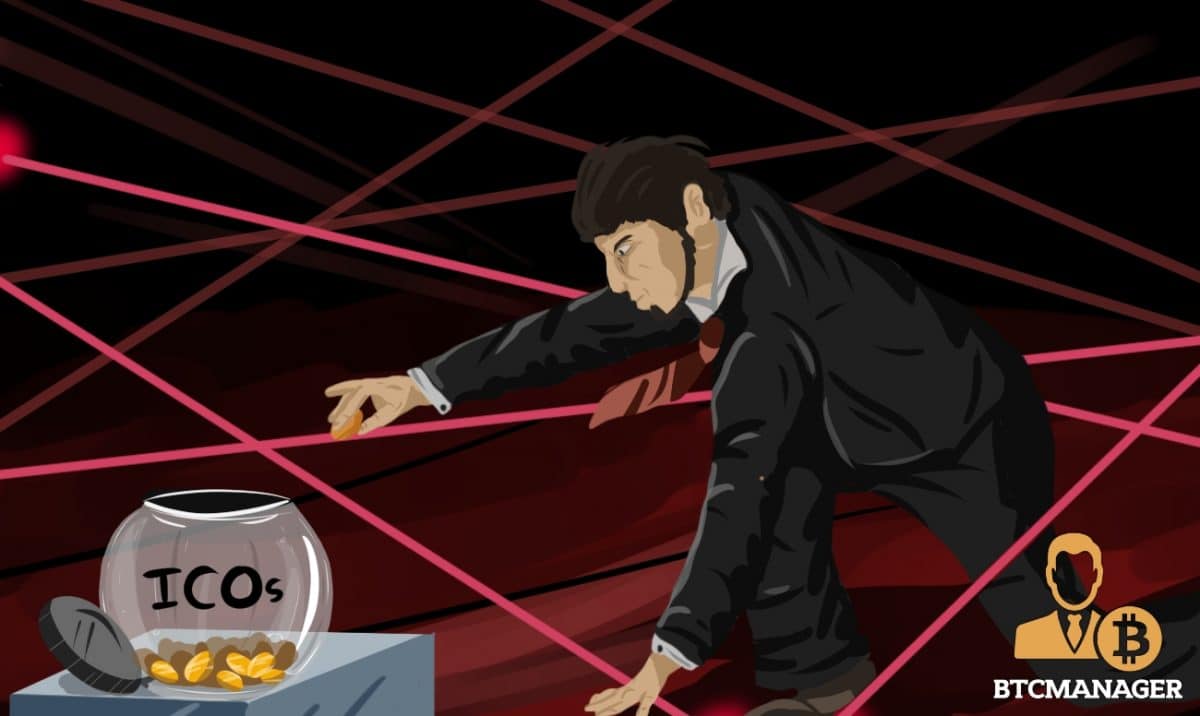 Initial Coin Offerings, popularly known as ICOs, defined late 2017. It represented a new phenomenon which gripped the Cryptocurrency market and was fueled by pure FOMO, excitement, enthusiasm, and greed. In a few months alone, investors put billions into these cheap token offerings, expecting a much higher price for them later.
The euphoria quickly turned into concern, as experts and enthusiasts argued about the legal, technical, and logical nature of such outrageous valuations. The lack of transparency added fuel to the fire, as ICO coins had a higher risk of a non-accountability of founders or being outright scams in worst case scenarios.
Although the concept of ICOs were reasoned as a novel way to raise funds, not everyone was impressed. Blockchain startups with no working products, and at times without a white paper, experienced an overnight valuation of tens of millions. The frenzy led critics to term all of the cryptocurrency markets as a "bubble," and media outlets widely compared it to 2000's dot-com bubble.
Unsurprisingly, financial authorities and governments were quick to cut down on this type of unsolicited funding, using sophisticated techniques, official bans, and negative public announcements.
Why U.S. Residents Cannot Invest in Initial Coin Offerings
The basic issue is that certain kinds of these token sales look, from a legal perspective in the United States, like a traditional sale of equity. The US requires by law any investments in securities to be by accredited investors, who register with and report trading activities to the government. There are a lot of ICOs that restrict US citizens. The ones that do restrict US citizens are the ones that are trying to be in compliant with SEC so that they do not get fined by them.  
As expected, blockchain startups cannot guarantee that only accredited US investors would take part in their ICOs. However, they can take the necessary steps to prevent most US citizens from investing.
Some ICOs have a disclaimer present which asks if one is a US citizen before an investment is made. However, there is no way to measure the participant's truthfulness. Sophisticated startups employ a geoIP ban, also called geo-blocking, to prevent anyone from the US to access their site.  
So the question here is; do Americans not invest in ICOs?
Statistics Suggest Otherwise
According to this report, US investors in the sale accounted for 14.33 percent of the demand with buyers from Korea just behind at 14.28 percent.
A brief glance of Reddit's cryptocurrency forum also indicates that America's citizens do not seem to be affected by the ICO bans, and instead, employ an old technique to be able to invest in ICOs.
How Do US Citizens Bypass GeoIP Bans
The answer lies in decades-old technology in use since China enacted the great Firewall; use of a Virtual Private Network, or VPN.
The working of a VPN is simple. When enabled, a user's region is masked by the VPN's server, thus making the IP Address different to that of a typical US IP address. To make this possible, Apps and software are readily available online, with accessible interfaces that make sure operating the software to change location is not as intimidating as it sounds.
An example of such software is Surfeasy, a popular and free VPN app. The user simply selects an IP address from a dropdown list and chooses a country which doesn't block or disallow ICOs.
And that's it. This straightforward piece of software allows anyone to be able to invest in an ICO, regardless of their current physical location.
Be Careful While Using a VPN
Just be aware that if you do this, some ICOs require to you sign a disclaimer or acceptance of some terms and conditions explicitly stating you are not a US citizen or resident. Some even threaten to hand over your info "to the authorities" if you are found to have violated this.
Cryptocurrency wallet traffic is easy to identify because specific wallets all use the same pre-configured ports that need to be open for the wallet to function. And obviously, devices that run cryptocurrency traffic are some of the juiciest targets to attack.