Deutsche Borse Increases Its Crypto Investment Options with Three New Assets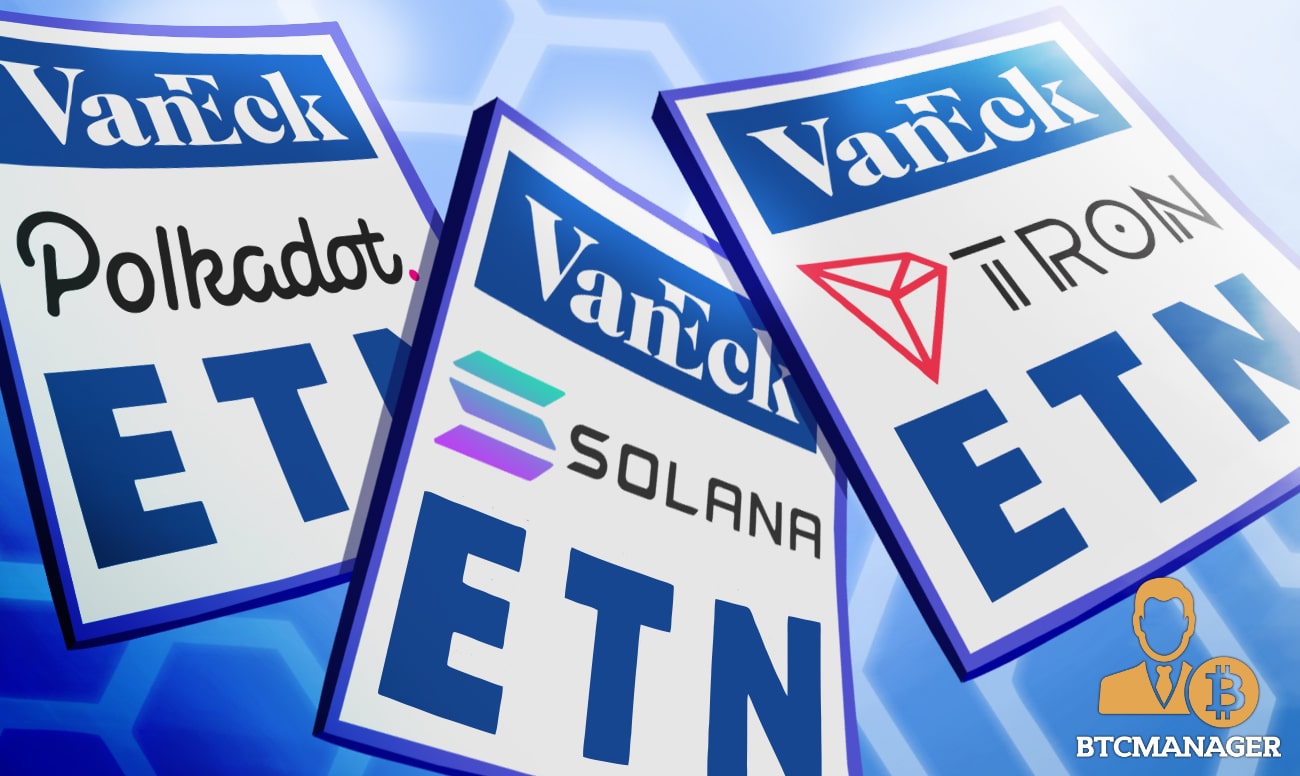 According to a recent report, VanEck plans to add Tron, Solana, and Polkadot to the Deutsche Borse stock exchange. The new Exchange Traded Notes (ETNs) start trading on September 21, 2021. What's more, the assets are an addition to other cryptocurrencies found on the giant stock exchange.
Why SOL, DOT, and TRON?
At the time of writing, the digital asset economy hosts a total of 9355 cryptocurrencies. Out of all these virtual currencies, Solana, Tron, and Polkadot qualified for the VanEck listing. The three digital assets meet certain conditions which make them suitable for European investors. 
Some of the features include the coins' accessibility on exchanges, use cases, and reputation. The listing procedure also considers the development team and the transaction volume of the three assets. 
Solana, for instance, operates as the fastest blockchain network. The project is home to over 400 decentralized applications ranging from NFTs, DeFi, and Web3. Solana allows users to leverage a decentralized network with lower trading fees. 
Polkadot (DOT) is the second asset with a current price of $28.91. The virtual asset provides blockchain services to developers and users. Asides from offering faster transactions and security, Polkadot facilitates the connection of other blockchain networks. 
Tron's services are not far off from what Polkadot and Solana present. The digital asset is a third-generation blockchain enabling quick transaction processes at cheaper fees.
Previous ETN Listings
Bitcoin, Litecoin, and Ethereum are other digital assets on the Deutsche Borse stock exchange. BTC's listing came in July 2020 under the name 21 shares Bitcoin ETP.
According to the VanECK CEO, no one can determine which asset may remain relevant after ten years. As such, VanECK's head believes that investors should have a wider variety of investment coins.
At the moment, Europeans can access close to 18 digital assets, making the crypto adoption idea more visible. The exposure allows increased participation in the crypto sphere and a path to clear regulatory measures.
About Deutsche Börse
Deutsche Börse is a European marketplace that extends financial exchanges. It manages platforms such as the Frankfurt Stock Exchange and the Xetra trading ecosystem. In 2016, Deutsche Börse made a deal with the London Stock Exchange to merge its services. 
The collaboration deal was worth $30 billion in a bid to become Europe's biggest exchange provider. Deutsche Borse dwells in three different countries, which include Germany, Switzerland, and Luxembourg. In total, Borse features 11,000+ entities in its global marketplace.