Deutsche Börse Acquires a Two-Thirds Majority Stake in Swiss-based Crypto Finance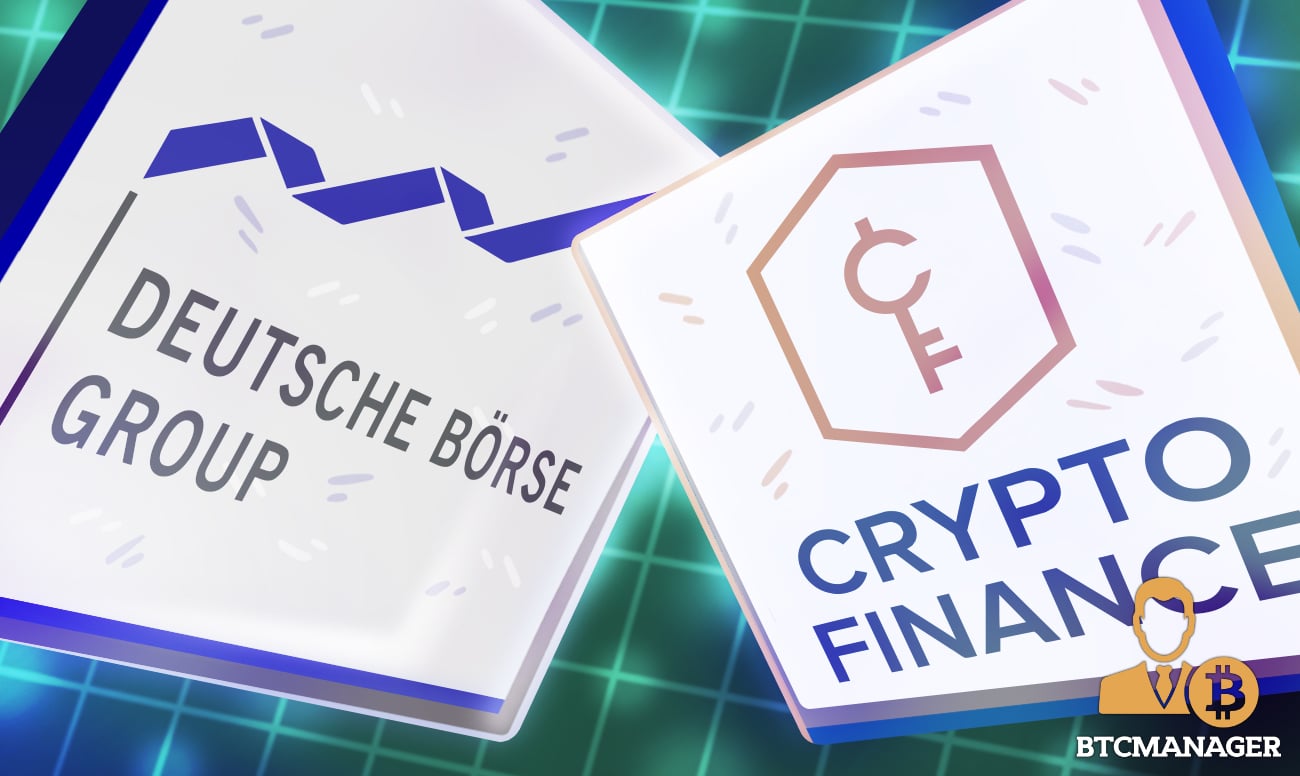 Major German stock exchange Deutsche Börse AG, one of the biggest stock exchanges in Europe, has bought a majority stake in the Swiss-based fintech company, Crypto Finance Group.
Deutsche Börse Purchases Majority Stake In Crypto Finance
The German stock exchange announced the news via a press release on Tuesday (June 29, 2021). While Deutsche Börse did not give elaborate details about the transaction, the stock exchange said it invested within a "moderate three-digit CHF million range", causing the company to hold a two-thirds majority stake in Crypto Finance.
According to Deutsche Börse, the acquisition will enable the stock exchange to expand the scope of its digital assets offerings, thereby enabling direct entry points for investments for institutional and professional clients, which also include custody services. 
An excerpt from the press release said:
"The acquisition is an important step on Deutsche Börse's way to building a trusted and fully regulated digital asset ecosystem in Europe."
Crypto Finance, with a  license from the Swiss Financial Market Supervisory Authority (FINMA), conducts trading and brokerage of a wide variety of digital assets and also offers crypto custody solutions. 
Commenting on the acquisition, the Executive Board member for Trading & Clearing at Deutsche Börse, Thomas Book, said:
"Digital assets will transform the financial industry. There is increasing demand from established financial institutions who are looking to become active in this new asset class and want a trusted partner."
Book, further speaking on the benefits of having Crypto Finance on board, added:
"The team is an ideal strategic fit and will help us tremendously on our way to building a trusted and fully regulated digital asset ecosystem for institutional investors in Europe."
The latest acquisition by Deutsche Börse indicates the stock exchange operator's increasing interface with crypto assets. Deutsche Börse has been known to list several exchange-traded products that have been passported from Sweden to different countries such as France, Italy, and Spain.
Meanwhile, all these are possible because of clear-cut cryptocurrency regulations in Germany. Back in March 2020, the German financial regulator, the Federal Financial Supervisory Authority (BaFin) published a guideline for cryptocurrency companies offering crypto custody services.
BaFin also stated that cryptocurrencies were officially recognized as financial instruments. Recently, the German regulator awarded its first crypto custody license to the major U.S.-based crypto exchange Coinbase.