Dinis Guarda Launches An Immersive Metaverse Studio with AI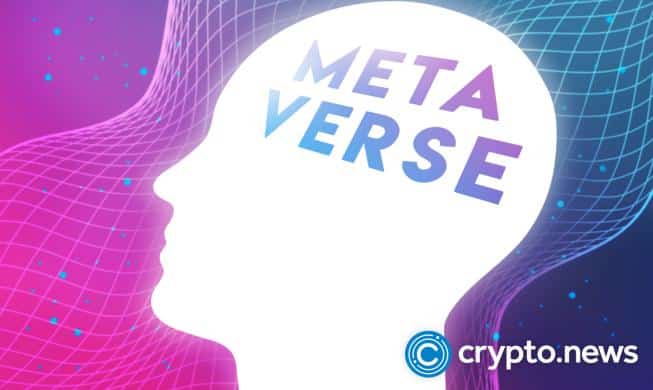 Dinis Guarda, ztudium CEO and founder, has launched Metaverseabc Mstudios, an AI, digital twins, immersive tech, Avatars, and metaverse studio solutions.
Dinis Guarda And Ztudium Group Launches Metaverseabc Mstudios
Dinis Guarda is the creator of openbusinesscouncil.org and citiesabc.com. He is a well-known name in the metaverse, data, blockchain, and AI sectors.
According to reports, they have released an integrated metaverse immersive studio, Metaverseabc Mstudios. This studio is an AI, Avatars developer and creator, web3 studio.
Dinis Guarda, the founder of three fast-growing platforms – openbusinesscouncil.org, fashionabc.org, and citiesabc.com, wants to develop unique metaverse experiences.
This metaverse experience will provide interested MR, VR, and AR solutions with support for businesses, governments, cities, and organizations as they enter the digital world.
Meanwhile, Metaverseabc Mstudios, citiesabc.com, and ztudium are developing and providing new immersive metaverse solutions for organizations and cities. These aims to bridge physical and digital with interactive digital twins.
Tim Berners-Lee created the World Wide Web in 1989. In 1992, a sci-fi writer, Neal Stephenson, coined the term 'metaverse.' The term referred to a 3D digital space where humans exist as avatars. Also, web3 is an improved version of Web2, which promises to offer more features and capabilities for users.
Guarda's Vision For Metaverseabc
Further, Guarda said his vision for metaverseabc is to develop a platform that can house web3 immersive technologies which offer new augmented and virtual solutions for artists, creators, cities, citizens, individuals, organizations, influencers, and sports people.
Metaverseabc is a digital transformation web3 studio that offers services such as certification NFT markets, metaverse shops, sophisticated avatars known as AvatarsDNA, and interactive virtual twins solutions.
Dinis Guarda stated:
"Our collective experiences will be different as a result of the virtual world. It is a route leading to an immersive digital revolution, which will result in the creation of digital and real digital twins of our imaginations, health, physical bodies, cities, buildings, and aspirations."
According to Guarda, the metaverse will reshape the real and digital world in such a way that our avatars or digital twins will be able to connect through cities, homes, work, entertainment, and travel using Mixed Reality AR solutions. 
Meanwhile, these solutions are way ahead of the present VR headsets ad digital platforms that are available. Metaverseabc MStudios aims to create a link between the digital and physical worlds.
The company noted that this link will provide real-life solutions and uses to everyone, cities and businesses.
The Metaverse To Be Worth $1.3 Trillion By 2030
Further, web3 and metaverse technologies are among the life-changing technologies in the world right now. Countries that are among the leading metaverse economies will promote commercial opportunities, new businesses, and increased sales. 
In addition, such nations would witness huge tourism boosts and develop new experiences for tourists. Furthermore, such regions would attract international investments, create new job opportunities, and add value to the GDP.
Research by Citibank reveals that the metaverse would be worth over $13 trillion by 2030. As a result, metaverse-driven companies are developing new ways and models to increase their revenue when the metaverse launches.