Dinosaur Yield allegedly rug pulled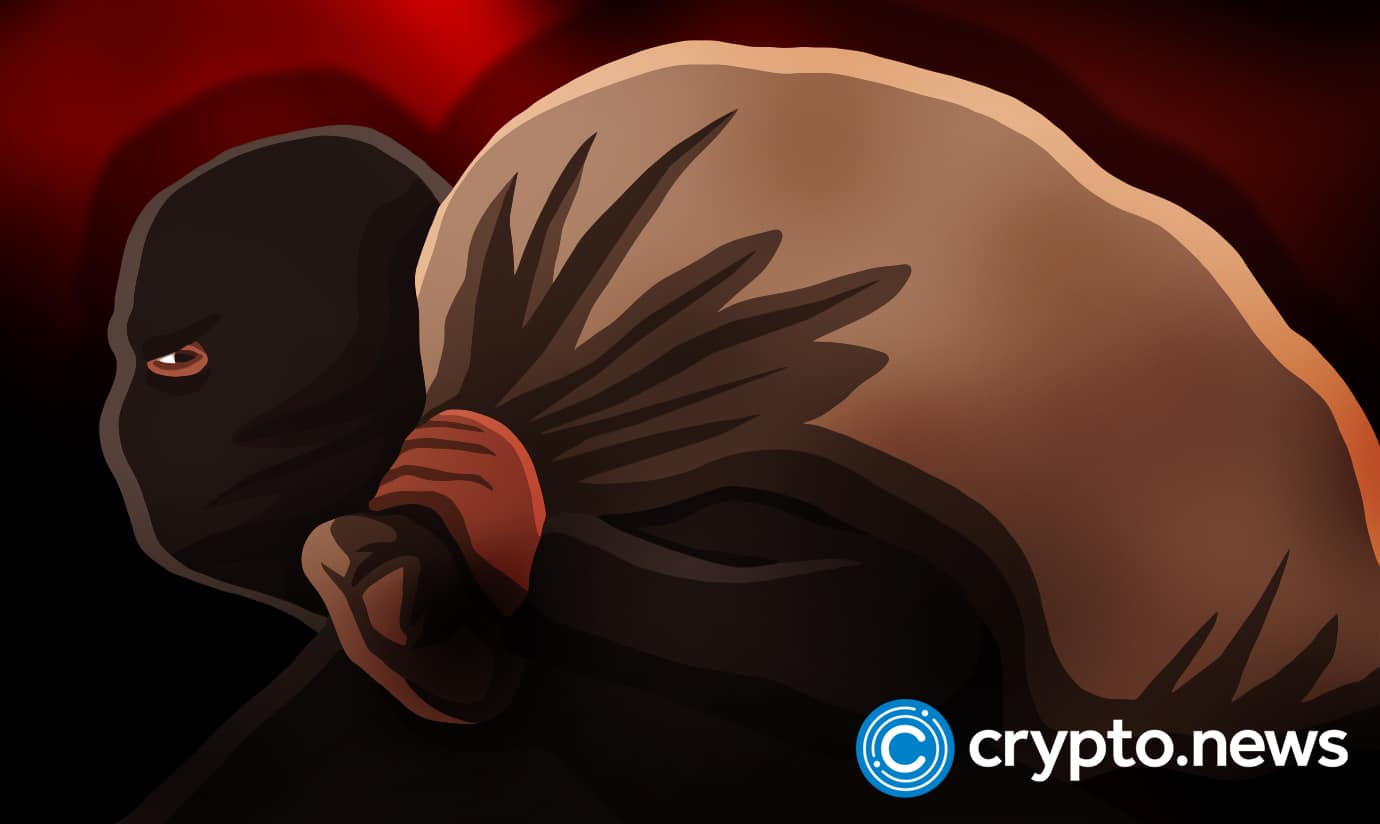 Dinosaur Yield, a cross-chain farming aggregator, has allegedly been rug pulled, its pools drained, token minted, and dumped. Notably, the platform's Twitter account has also been deleted.
Possible rug pull?
An analyst on Twitter has mentioned that Dinosaur Yield is rugged. The platform, he says, has only about $5,000 left in the liquidity pool after the pools were drained, token minted, and dumped. About $71,000 USDC and $35,000 are missing in total. In addition, he advised that the users dump the tokens if they still have any.
Our crypto.news analyst found one of the addresses involved in the alleged rug pull, Arbitrum – 0x7ccd6035667d862ff59e2faa563ccce0bf3162b8. Notably, the address received 4.9 million DINO on Feb 3. From the deployer's address, there was 20,000 USDC from the Synapse bridge, while they sent 35,000 USDC to Multichain (anyUSDC Token).
On Feb 7, Cryptotoro, on Twitter, had said that he was becoming more degen on Arbitrum after they aped into Dinosaur Yield, which had a market cap of 500,000. In addition, he was skeptical about the fact that it had the highest 24-hour TVL 3 days before, based on DefiLlama data.
Based on Certik, an audit company, the company is in the top 50% of all Skynet projects in terms of security and market and community score. In addition, they also found the project to be secure.
DINO above the 3% mark
On Feb 3, shares of HF Sinclair Corp (Symbol: DINO) yielded above the 3% mark according to its quarterly dividend (annualized to $1.6). The stock was changing hands as low as $52.98 on that day. Notably, HF Sinclair Corp is a Russell 3000 member, making it among the largest U.S. stock markets of 3000 companies.
Based on the Nasdaq report, information on DINO would continue with its upward trajectory, reflecting its 3% annual yield.
At the time of writing, DINO, the platform's native token, is trading at $0.001081, an 11.22% rise from yesterday. Its trading volume has also increased by 6.65% over the past 24 hours to $18,349.