Disrupting the Banking Fabric: Will Blockchain Succeed?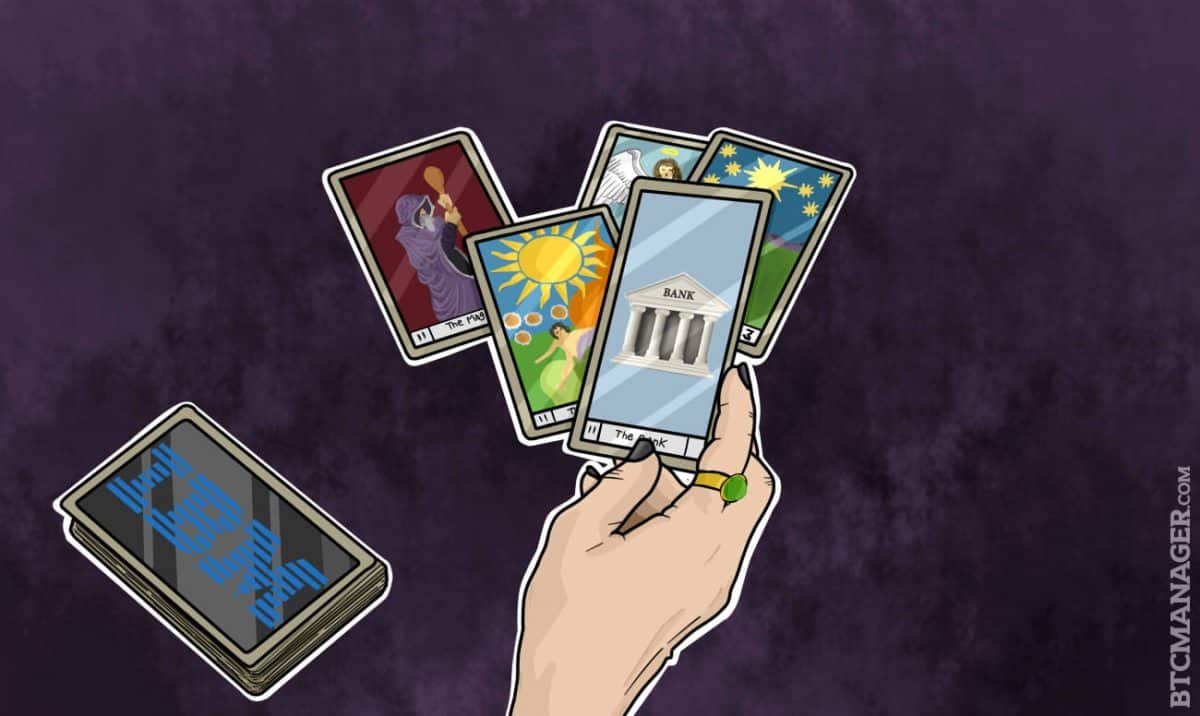 The banking industry has long been resistant to change. This has become abundantly clear as growing numbers of consumers feel hostage to a system that has become technologically stunted over the years.
Simple cash transfers to another person's bank account have become a major undertaking. Ridiculous fees are charged for the simplest of requests and even then, these transactions often occur at a snail's pace.
And then there is the plight of the millions of "unbanked" global citizens who are unable to even gain access to a traditional bank account.
The recent unethical activities on the part of global banking concerning Wells Fargo further highlights the need for change in the financial services industry. In an effort to boost sales figures and pad their bottom line, Wells Fargo staff secretly created millions of unauthorized bank and credit card accounts replete with unwarranted fees without customers even being aware of it.
All of this is signaling what could be best described as an "oligopolistic" power structure where a small, close-knit community of "Big Banks" exact a dominant, controlling interest over market share. These banks, in fact, often engage in collusion to prevent outside market competitors from threatening their market positioning and profits. The LIBOR (London Interbank Offered Rate) scandal, where bankers from various financial institutions shared interest rate information used to calculate LIBOR in closed circles, is just one example of efforts to ward off competitive marketplace forces in the industry.
The cumulative effect of this resistance to change and cartel activity have had a chilling effect on bank advancements. Employing what are known as 'Trigger Strategies', this power structure is apt to punish outsiders who are gain a measure of traction with new innovative solutions for the industry.
New Report Suggests Hopeful Signs
In an attempt to disrupt legacy practices within the banking industry, a new IBM report entitled 'Leading the Pack in Blockchain Banking: Trailblazers Set the Pace,' suggests that a major shift is underway among startups and big banks seeking greater cost efficiencies, faster transactions and other productive advancements through the use of blockchain technology.
Curated by the The IBM Institute for Business Value, with the support of the Economist Intelligence Unit, 200 banks in 16 countries were surveyed on their observations and experiences with blockchain. The report findings paint an optimistic picture on the future of blockchains while offering a cautionary tale on the barriers to success in terms of implementation. According to the survey, the top barriers are:
Regulatory Constraints (56 percent)
Immature Technology (54 percent)
Unclear Return of Investment (52 percent)
The study goes on to recommend that bank and financial market institutions address the following issues:
Speed of Adoption: A category of innovators cited in the report known as Trailblazers are setting the pace for change. Mass Adopters, the report says should turn to these Trailblazers for new learnings around blockchain initiatives while entering the market as soon as possible.
Scaling: Once a measure of scaling has occurred with blockchain technology in the banking/financial services realm, the industry will be in a better position to anticipate the network efforts needed to overcome growth barriers. Efforts to create business and technology standards required for scale are already in motion. It's here where mass adopters should participate in building strong collaborative partnerships.
New Revenue Models and Innovation: As new blockchain models and solutions emerge, banks may find themselves in a position of either having to take extreme measures to protect their revenue streams or pursue new, creative avenues for profit flow. These avenues must be pursued with an eye on not only potential areas of disruption but new revenue streams and monetizable reference data.
In follow-up to this report, IBM is taking steps to build out its blockchain advisory service deliverables, working with clients to strategically develop blockchain solutions for the banking industry. Through a collaborative effort with Hyperledger in employing blockchain services on IBM Bluemix, advancements are taking place in the testing, security, performance and  availability of a permissioned blockchain ecosystem.
Access to the full article 'Leading the Pack in Blockchain Banking: Trailblazers Set the Pace' can be found here.