Dogecoin price on the rise as whale activity reaches 2-month highs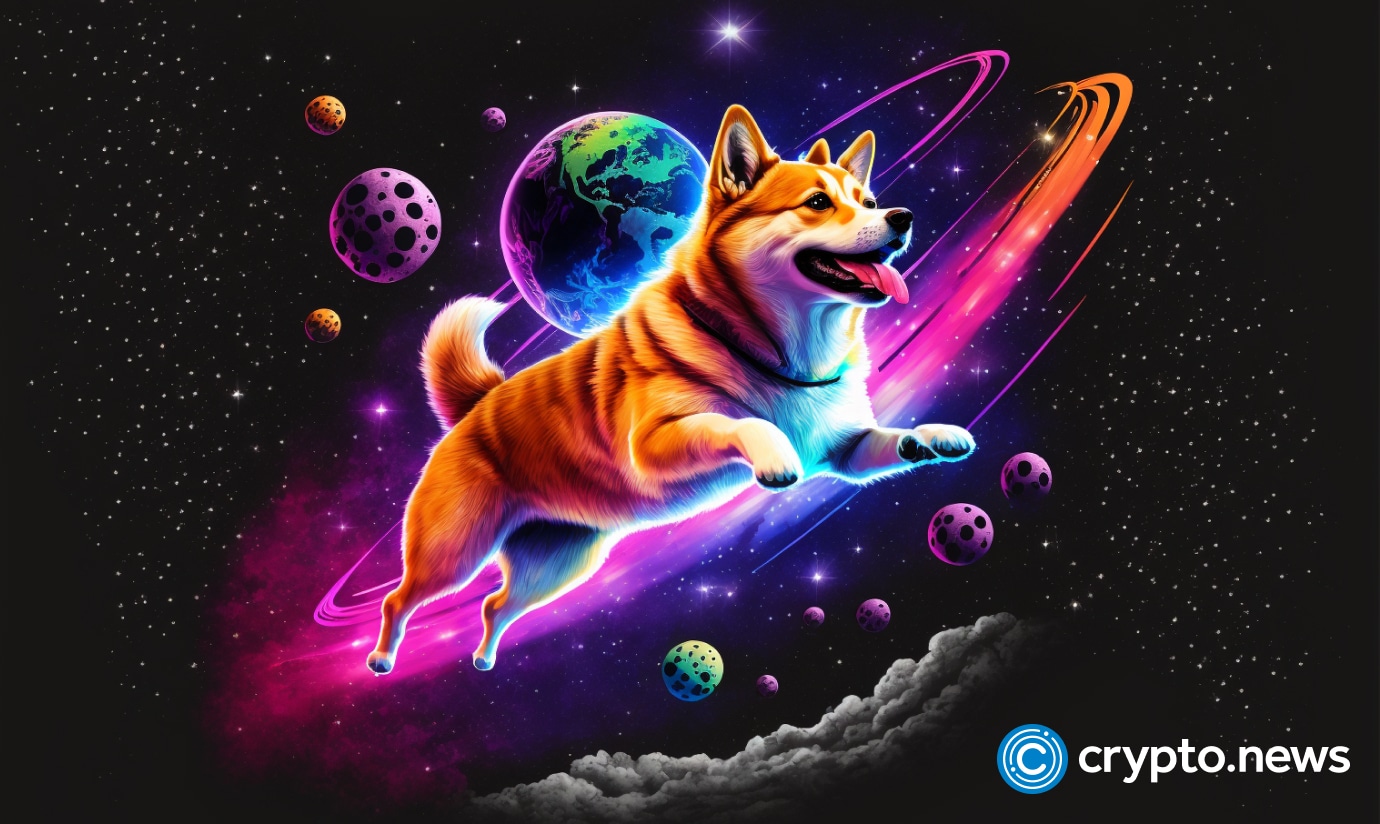 The dogecoin (DOGE) price has surged as its on-chain activity hikes. According to the on-chain intelligence platform, Santiment, DOGE whales have also been busy with the first dog-themed digital currency over the past week.
Santiment's data shows that considerable whale movements — worth more than $100,000 — have suddenly risen on Jan. 30. Per the intelligence platform, large movers completed 523 transactions, a roughly 250% surge from Jan. 29.
Moreover, the number of daily active addresses has climbed from 50,841 to 91,091 in just two hours, according to Santiment. The numeral dropped to 86,850 on Jan. 31 and plunged to 23,142 on Feb. 1.
Per the tweet, dogecoin's whale movements and address activity have reached a two-month-high, last noticed in Nov. 2022.
According to WhaleStats data, the top three DOGE whales are accumulating 76.13 million, 18.12 million and 17.19 million coins, each worth $7 million, $1.6 million and $1.5 million, respectively.
While Santiment's data shows 523 large DOGE movements, WhaleStats' data displays a $20,098 transaction as the biggest move by the top 100 dogecoin whales with other smaller transactions.
Moreover, the billionaire CEO of Twitter, Elon Musk, publicly revealed his support for the meme coin last month. Musk also added that he would have a meal at McDonald's, on live television, only if the restaurant accepted DOGE as the payment.
As crypto.news reported on Jan. 30, the billionaire CEO plans to bring crypto payments on the microblogging platform Twitter.
Dogecoin is currently trading at $0.092, down by 1% in the last 24 hours, while it's still up by 8.5% over the past week, per CoinMarketCap. DOGE is now ranked eighth on the price aggregator platform with a $12.22 billion market cap and $1.28 billion 24-hour trading volume.