Education Ecosystem Joins top Non-profits to Propel Blockchain Development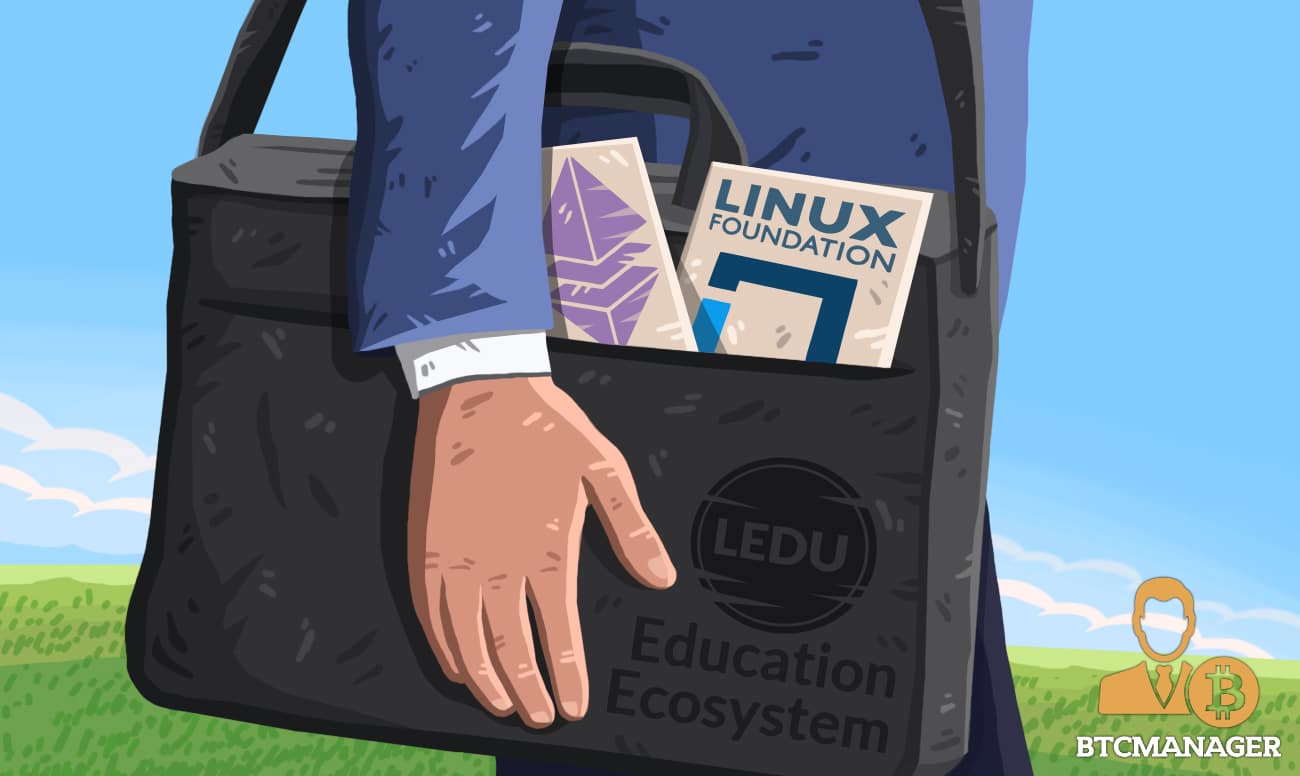 Education Ecosystem, a distributed ledger technology (DLT) based ecosystem for professional development in emerging technologies has joined two non-profits, namely – Enterprise Ethereum Alliance (EEA) and The Linux Foundation, according to a press release published on September 25, 2018.
Implications of the Membership
The Enterprise Ethereum Alliance membership will allow Education Ecosystem to collaborate directly with industry giants such as Intel, Accenture Microsoft, and J.P. Morgan to foster an Ethereum-fueled ecosystem, promulgating industry-ready and open-sourced blockchain solutions.
Joining the Linux Foundation as a silver member brings a plethora of perks to the blockchain-based learning platform. As alluded to in the press release, The Linux Foundation has had stark a history of supporting open source projects by providing financial and intellectual resources, services, and trainings, among other things.
The foundation boasts of some of the top industry players as its members of which includes Google, Microsoft, and Oracle. It's also worth pointing out that Education Ecosystem will utilize the membership to collaborate on the Hyperledger project to propel the development of cross-industry blockchain technologies. Dr. Michael J. Garbade, CEO and Founder of Education Ecosystem, said,
"Joining organizations such as the Enterprise Ethereum Alliance and the Linux Foundation will allow us to collaborate with other companies using these technologies to change the world around us. Membership provides us with access to extraordinary businesses and potential partners using Ethereum and Linux to help drive business solutions."
Industry Blockchain Solutions
It's not a hard task to guess the reason why industry leaders are flocking to the revolutionizing 21st century technology day in and out. Blockchain as an innovation offers numerous benefits and a high degree of malleability that makes it an intriguing fit for almost every industry.
DLT iterations have already witnessed use cases in the healthcare, supply chain, food, law, education, and journalism industry. In addition, and unlike cryptocurrencies, the blockchain technology has support pouring in from all the directions.
Countries including China and India have made considerable advancements in the DLT world in a relatively short span of time, despite respective regulatory clampdowns.
Governments of both the Asian countries are not holding back from riding the blockchain train either, as the technology has received massive backing from authorities who see its vast potential in the field of administrative services.